"Amateur Radio Station"




"AMATEUR RADIO"

Field Day 1998
TV interview with News Channel 5 Nashville, with Lelan Statom Weather, talking about the importance of weather alert radios!
Greetings one and all, I would like to Welcome you to my page. I'm an Amateur Radio Operator my call sign is KE4KMG and located in Decherd, Tn.
I love DX'ing and Contesting, working on my DXCC awards, I've worked all states and workd all Zones.
Thanks for surfing bye and enjoy, 73 Mike - KE4KMG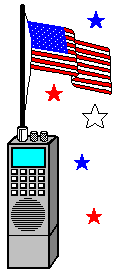 ~~HAM LINKS~~