The
San Antonio Hispanic Amateur Radio Association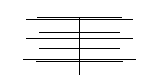 S.A.H.A.R.A.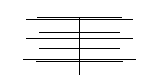 The San Antonio Hispanic Amateur Radio Association is a Texas non-profit, Corporation, operating under section 501(c)(3) of the Internal Revenue Service Code. In Cooperation with other organizations, S.A.H.A.R.A. exists as an emergency or disaster radio system network operating throughout Texas in accordance with the Federal Communications Commission Part 97 rules for the Amateur Radio Service. In the event of a declared emergency, our Repeaters & Link System will serve as backup communications service in support of The State of Texas disaster communications plan and will become a directed net in support of the City of San Antonio Emergency Management Team, Civil Emergency Coordinator, Texas Department of Public Safety, The American Red Cross and the Salvation Army and the areas affected by a declared emergency. In times of non-emergency License Amateur Radio station are welcome to use the Repeaters & Link System.
Chartered on Nov. 7, 1991
Send us an e-mail with question or comments about this web site.
This site has been visited