VARIOUS OTHER STUFF

A short briefing about my work.


Since 1992 I'm working for UNHCR (United Nations High Commisioner for Refugees) as a radio operator. I have worked in MetkoviŠ, Croatia untill 1996. At this moment I'm situated in Mostar, Bosnia & Herzegowina. A country that has been devastated by a 5 year of war period. Earlier, we from Convoy operations center in MetkoviŠ, we coordinated convoys with humanitarian aid that travelled into Bosnia.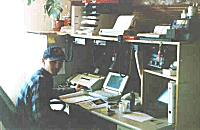 Today after the war, UNHCR contributes in rebuilding of this country and aid coordination. On the picture right you can see my workplace at the Mostar UNHCR head office. Last year I was in Albania for a period of time. Situated in Tirana, I was working as a radio operator. Also from Tirana I have worked with a calsign ZA/9A4SP. The log book from that period can be found in the Log book section of this website.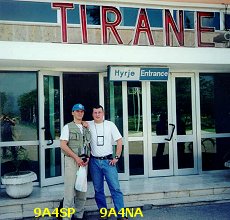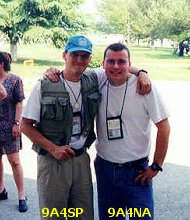 Above you can se me and Willy, 9A4NA, at the Rinas airport in Tirana, Albania. Summer-Autumn 1999.