Hi my name is Daniel, and I am KC9BKA.

I am located in Adell, WI USA.


My hobbies are hunting,fishing,ham radio,dirt biking and Building and designing websites.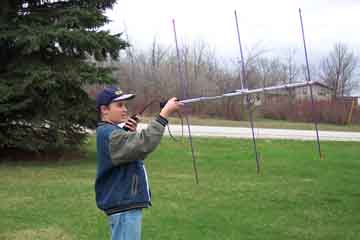 Here is a picture of me with my satellite setup.

You can usually find me on 2m and 6m, satellites UO-14, AO-27, PCSAT, ISS, AO-51, SO-50 and SO-41, Eqso, Echolink or APRS.

My home shack consists of a YEASU FT-920 (HF/6M) A TS850SAT (HF) A IC2100H (2M) And a KAM TNC