Corey DePooter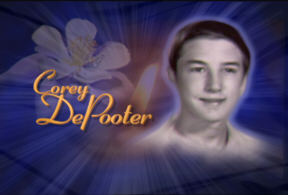 Corey DePooter, 17. Loved to golf, hunt and fish and
was a former wrestler. He recently got a maintenance job
at a golf club to save up for a fishing boat with a friend.
Good student. Had wisdom teeth removed this year and
was frustrated that it forced him to miss school.