Thanks for visiting! This is the first update in literally years! I just haven't had the time nor interest I guess.
I am a 17 year old Technician-Plus class operator. I usually hang out at our local clubhouse(below) and tune
around on 10 meters. Lately though, I have found some fun on 15 meters. I'm actually getting into CW again!
Maybe it's because I won't actually need it now, I don't know. I guess the stress is greatly relieved. Anyway,
I do enjoy the occasion DX contact. Since 10 meters has been better for the past year or so, I've actually had the chance to work some nice people in Algeria, Japan, and some small islands all around the globe. It's really cool when you just tune around, hear a guy who sounds as if he's not 3 feet from you. Then you realize the distance when he identifies again. I almost fainted when I heard those JA and 7X4 callsigns! That's really cool! ;) Anyway, I am kinda saddened by everyone's arguement that CW is outdated. I hope that the viewpoint is changed mostly to see it as something well worth the interest, just maybe not as an exam element. I may be wrong as to the views, but lately it seems as though people are afraid it will dissapear with the older amateurs. If it does, this hobby (in my mind) will also disappear.
Enough whining over restructuring, huh? Enjoy the few links below. I hope to add more soon. E-mail me if you know of any good ones.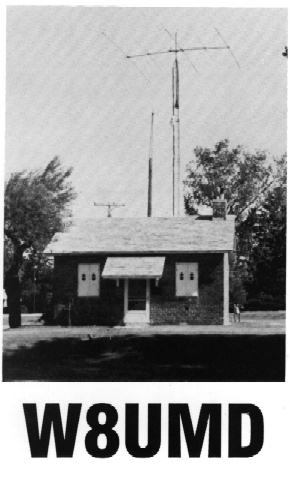 QSL Card from the Treaty City Amateur Radio Assoc. in Greenville, OH.
Some interesting trivia: Our shack is the first brick school in Darke County.