--- K9HO ---
The Big Dog contest club is a group of amateur radio enthusiasts who enjoy the fine arts of radio contesting and consuming fine foods
but not necessarily in that order! We often contest from KB9FIN's home. To the right is a picture of his dining room. Click here for a picture of his new tower. We are responsible for the DX Expedition to the Island of Hogback. Here is the truck that moved our supplies to the ship. Click here for a picture of Dave & Bob on the ship heading for the island. Here is a picture of Bob unloading supplies on the island.
Charter members of the club are:

Dave Williams, KB9FIN

" The LeAD dog "
( He's the one on the right speaking with a potential new member )

Bob Crockett, N9KUT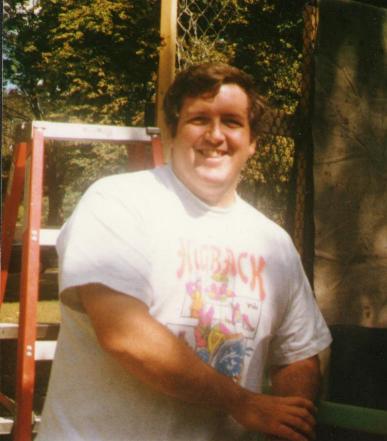 " The TOP dog "


Mike Smith, N9XL

" The hot dog "