Visit to WLW - 700 AM Cincinatti
For more information and pictures of the 500kW transmitter, you MUST visit Jim Hawkins page!!!
WLW, once known as the "Nations Station" because it was at one time licensed for 500kW (!!), is now back to 50kW, the maximum allowed by the FCC. Below are a few pics I took while in the area.

WLW Tower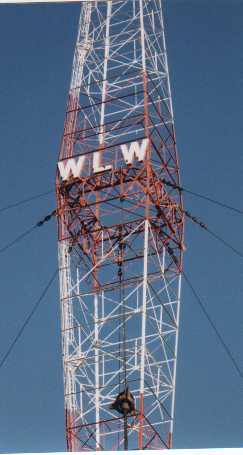 WLW TOWER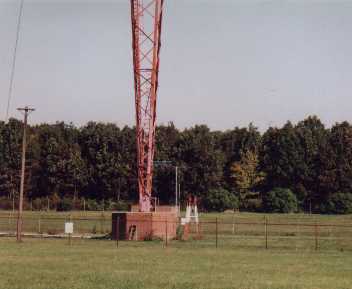 WLW Tower base. Notice part of the tower top sitting at the base. It was removed to chenge the electrical length of the tower for better local coverage. There is an FM antenna on top of this tower.

Tower and power station that at one time powered the 500kW transmitter.

Transmitter building and Engineers home. The engineer still lives there.