Transmitter Visit of KFAN - 1130 Minneapolis, MN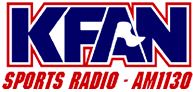 Minneapolis, MN
50kW Days 6 Towers
25kW Nights 9 Towers
Format: Sports
Web Site: http://www.kfan.com
Real Audio Link: HERE
I would like to thank the Chief Engineer Aaron White for taking the time to show me the transmitter site. Aaron has set up a wonderful site dealing with the technical end of KFAN. It can be found at
The KFAN Engineering Page.

**PLEASE!!! I asked for and received permission for visit and take these pictures! Please do NOT got to any transmitter site without prior approval from the station!!**

This transmitter site was built in 1985 and hit the air in 1986. Before that, WDGY/KFAN was located near 35W and 102nd street.

HERE is an aerial shot of the present facility.

KFAN utilizes a Harris DX-50 transmitter, and can be seen HERE.
The backup is a Harris MW-50. You can see it HERE.

While visiting the station, Aaron fired up the old MW-50 and fed it into the dummy load. Needless to say the room heated up very quickly.

With all of those towers, the phasor is something to behold. It is the size of both transmitters.

For backup power, KFAN has a rather significant generator. I really like the old WDGY sticker on it!
TOWERS!!!

TOWER PICS WILL BE INSERTED HERE!! Still grabbing them. Stay tuned....

KFAN utilizes 6 towers in the day, 9 at night. They detune the back "row" of 3 for the day pattern.
The reference tower is the center back during day. In the night pattern, the reference is the same tower, but ends up being the middle tower.
Day Pattern with 6 towers 50kW. VERY nice 410kW ERP!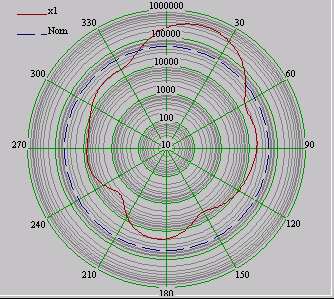 Day towers, alignment, phases, and field ratios.


Night Pattern with 9 towers 25kW. Nice 250kw ERP!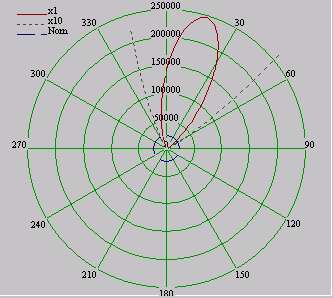 Night towers, alignment, phases, and field ratios.







Patterns were retrieved using MW Viewer, which you can get at http://home.earthlink.net/~nsadams . It is an indispensable tool!

You are visitor
since December 3, 1999.

BACK to the Wisconsin Radio Page