Hello and welcome to my Ham Radio page.
My name is Wayne K9DI and I live in Macomb Illinois. I am a full time student at Western Illinois University and also a full time Dad and husband. I am 95% blind and work with a
Leader Dog.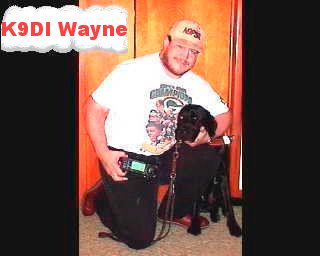 This is my first attempt at authoring a page by hand! This page is still under construction so please be patient with me. I'll try to improve this as I learn more HTML.
Some Links I think you might like.