Bookmark this page: www.qsl.net/k9ac/
With color precipitation enhancement, map color and 10° grid.
Produced by Thomas Williams, K9AC at Sequim, Washington, USA 48° N 123° W

Next up: NOAA 19-64 W 09:55 PST
Forecast NWS Discussion
DIY Microscope: SolderScope
Add 8 hours for UTC

00Z (~7PM) NWS 500 MB 12Z (~7AM)
Software: Puppy Linux and WXToImg

Updated Satellite Predictions for Sequim, Washington, USA


Start of Pass
Image Available
Maximum Elevation
Frequency
Satellite
UTC
local time
UTC
local time
(east or west)
MHz
NOAA 19
03 Dec 17:55
03 Dec 09:55
03 Dec 18:07
03 Dec 10:07
64° W
137.10
NOAA 18
03 Dec 19:43
03 Dec 11:43
03 Dec 19:56
03 Dec 11:56
58° W
137.9125
NOAA 19
04 Dec 03:43
03 Dec 19:43
04 Dec 03:55
03 Dec 19:55
42° E
137.10
NOAA 18
04 Dec 05:31
03 Dec 21:31
04 Dec 05:43
03 Dec 21:43
48° E
137.9125
NOAA 19
04 Dec 17:42
04 Dec 09:42
04 Dec 17:55
04 Dec 09:55
67° W
137.10
NOAA 18
04 Dec 19:31
04 Dec 11:31
04 Dec 19:44
04 Dec 11:44
66° W
137.9125
NOAA 19
05 Dec 05:11
04 Dec 21:11
05 Dec 05:31
04 Dec 21:31
35° W
137.10
NOAA 18
05 Dec 05:19
04 Dec 21:19
05 Dec 05:33
04 Dec 21:33
40° E
137.9125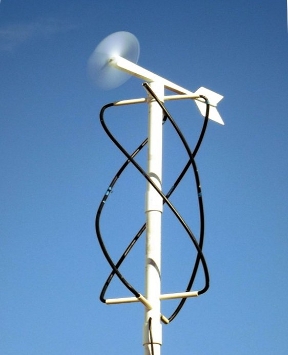 Self-Phasing Quadrifilar Helix

Satellite image data is received with this antenna.

The support structure is made of plastic pipe.

Helical elements are loops of LMR-400 coaxial cable.

RG-8 Mini-Foam coax is used for the balun and feedline.

Dimensions are from John Coppens' Antenna Calculator.

Height is 4 meters above ground at the top.