Hocking Valley Amateur Radio Club
Logan, Ohio
***** Hocking County *****
Club Call Sign: K8LGN
A Non-Profit Organization of Volunteers dedicated to
the support of local Public Safety Agencies,
assisting local residents during times of emergency,
and the furtherance of Worldwide fellowship through Amateur Radio
The Hocking Valley Amateur Radio Club is an IRS 501(c)(3) charitable
organization. Your donations may be tax deductable as allowed by law.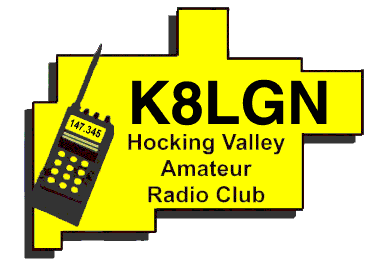 Club Officers for 2017

Dave, KD8PSB, President
Gene, N8BUS, Vice President
Josh, KE8DAD, Secretary
Roy, KC8TFW, Treasurer
Ray, KB8GUN, Club Trustee
Dave, KB8OTU, Emergency Coordinator
Bill, W8LGX, Repeater Engineer
Meetings and Nets
Monthly Club Meetings on the First Tuesday of the Month at 7:30 PM.,
at the Hocking County EOC, 52 E. Second St., Logan, OH
All interested persons are invited to attend.
***NOTE: July Meeting moved to the 11th due to 4th of July Holiday*** **Weekly Net on Wednesdays at 9:00 PM local time, on all of the HVARC
Repeaters (see below)

---
Special Event Station N8H
The HVARC will be operating the special event station N8H from the
Hocking County Fair, Sept. 11 thru 16, 2017. The new Emergency
Communications Trailer will be used. The operating schedule is
1900Z thru 0200Z Daily, with operation on or near 28.405 21.380
14.275 7.270 MHz SSB, with other frequencies and modes as time permits.
SASE to HVARC, 52 E. Second St., Logan, OH 43138 for special QSL card.
---
Current Status
2 Meter GE Mastr II Repeater Online, 75 Watts ERP
1.25 Meter Remote Base Online, 35 Watts ERP
70 cm Repeater Online, 45 Watts ERP
Stations
HVARC maintains the following stations as part of the local Amateur Radio
infrastructure for routine as well as emergency communications
-----
2 Meter Repeater: 147.345 MHz output, 147.945 MHz input, Tone(PL): 114.8 Hz
1.25 Meter Remote Base: 223.460 MHz Simplex, Tone PL: 114.8 Hz
70 CM Repeater: 443.125 MHz Output, 448.125 MHz input, Tone (PL): None
Club Station: 80 thru 10 Meters HF, 2 Meters and 70 CM, located at
the Hocking County EOC.
---
Communications Trailer Deployed for Field Day, June 2016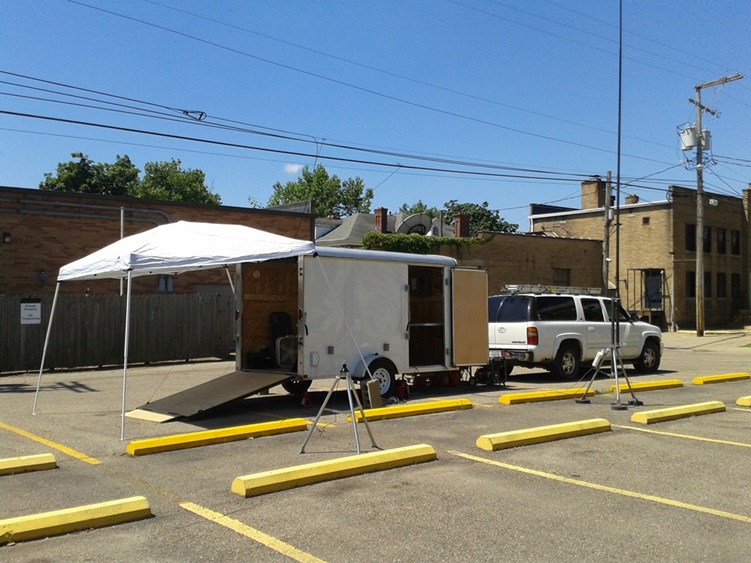 ---
HVARC Field Day Crew, June 2017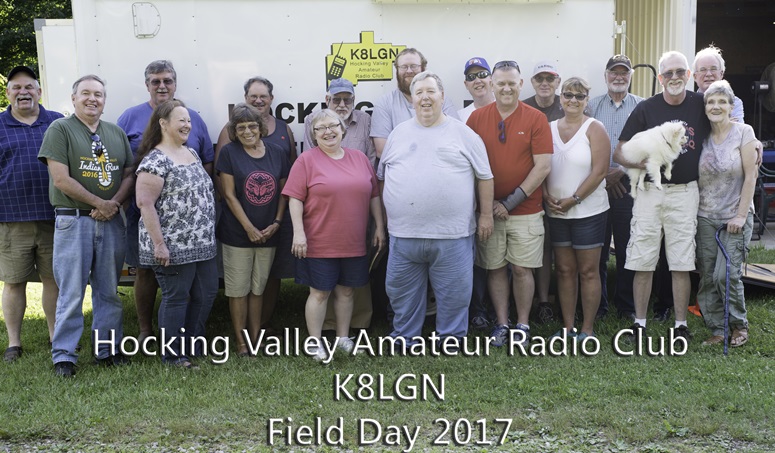 ---
Repeater Tower atop Schultz Hill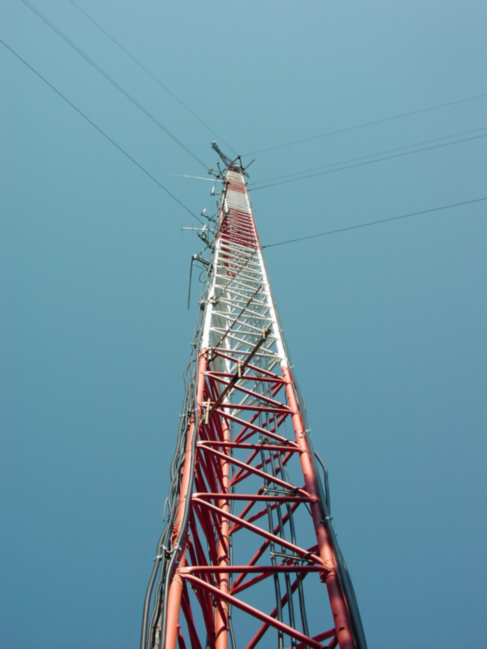 ---
Updated June 30, 2017 --- Contact Webmaster: [email protected]