Hocking Valley Amateur Radio Club
Logan, Ohio
***** Hocking County *****
Club Call Sign: K8LGN
A Non-Profit Organization of Volunteers dedicated to
the support of local Public Safety Agencies,
assisting local residents during times of emergency,
and the furtherance of Worldwide fellowship through Amateur Radio
The Hocking Valley Amateur Radio Club is an IRS 501(c)(3) charitable
organization. Your donations may be tax deductable as allowed by law.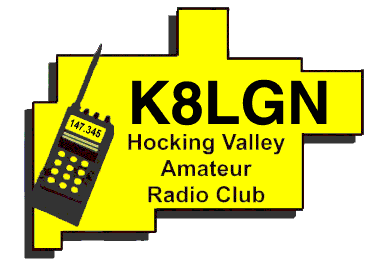 Club Officers for 2020

Chris Boch, KC8RYM, President
James Martin, KE8IQW, Vice President
Bill Hopstetter, W8LGX, Secretary
Roy Vickers, KC8TFW, Treasurer
Ray Webb, KB8GUN, Club Trustee
Dave Brimner, KB8OTU, Emergency Coordinator
Bill Hopstetter, W8LGX, Repeater Engineer
Meetings and Nets
Due to the Emergency, the Monthly Club Meeting for April
has been CANCELLED. A Directed Net will be held at 7:00 PM on
April 7 in lieu of the Club Meeting.
**Weekly Net on Wednesdays at 9:00 PM local time, on all of the HVARC
Repeaters (see below)
Special Events
HAMFESTS
All Hamfests in Ohio have been either Canceled or Postponed
for the next 2 months or until the "Stay At Home Order" is lifted
by the Governor
The Amateur Radio Examination Session originally scheduled for
June 7 at the Hocking County EOC is CANCELLED. A Session may be held in
the Fall. Check here for future updates.
ARRL Field Day Contest
June 27 - 28, 2020
More info coming soon

---
Current Status
2 Meter GE Mastr II Repeater Online, 75 Watts ERP
1.25 Meter Remote Base Online, 35 Watts ERP
70 cm Repeater Online, 45 Watts ERP
Stations
HVARC maintains the following stations as part of the local Amateur Radio
infrastructure for routine as well as emergency communications
-----
2 Meter Repeater: 147.345 MHz output, 147.945 MHz input, Tone(PL): 114.8 Hz
1.25 Meter Remote Base: 223.460 MHz Simplex, Tone PL: 114.8 Hz
70 CM Repeater: 443.125 MHz Output, 448.125 MHz input, Tone (PL): None
Club Station: 80 thru 10 Meters HF, 2 Meters and 70 CM, located at
the Hocking County EOC.
---
Communications Trailer Deployed for Field Day, June 2016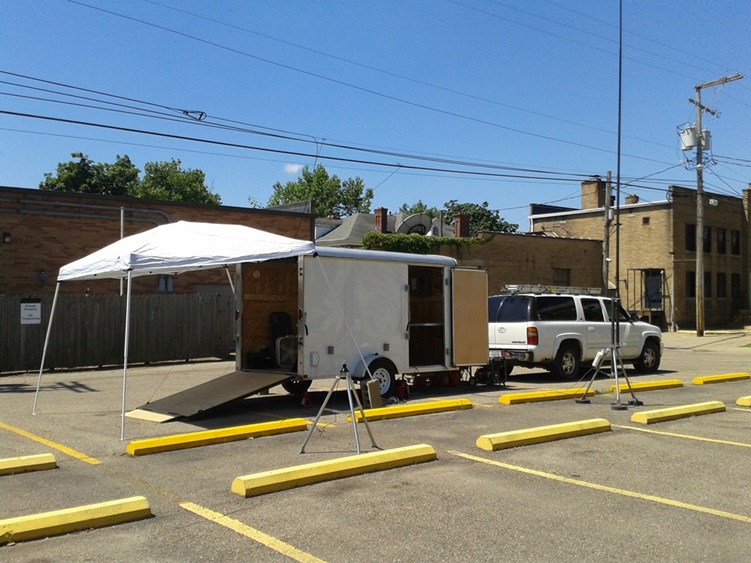 ---
HVARC Field Day Crew, June 2017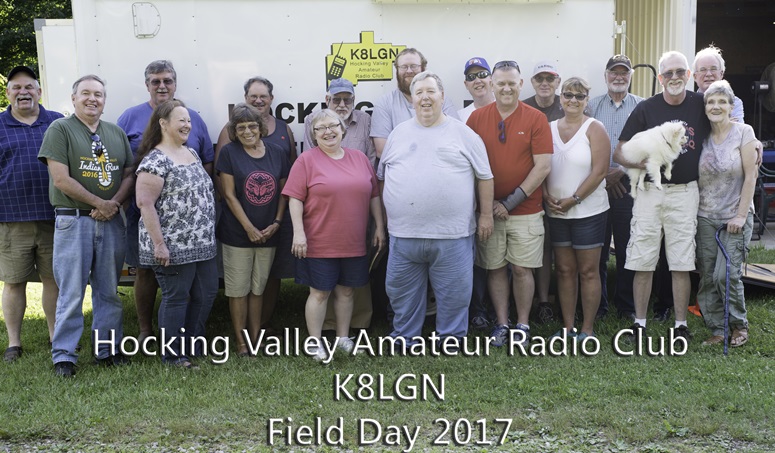 ---
Repeater Tower atop Schultz Hill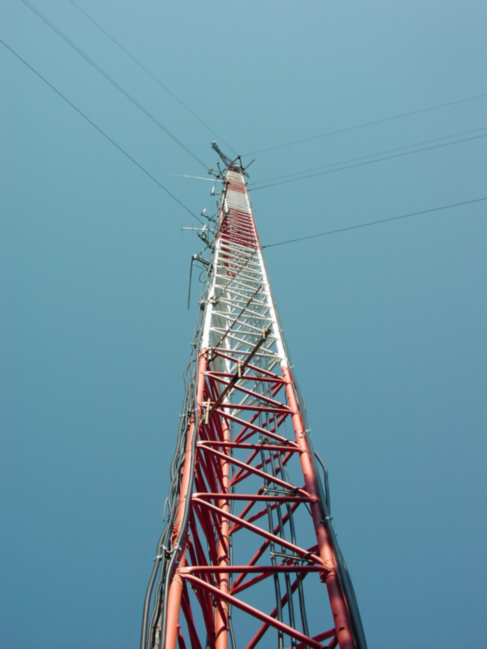 ---
Updated April 5, 2020