Here are a few pictures of the K7FJ boatanchor operating position and homebrew projects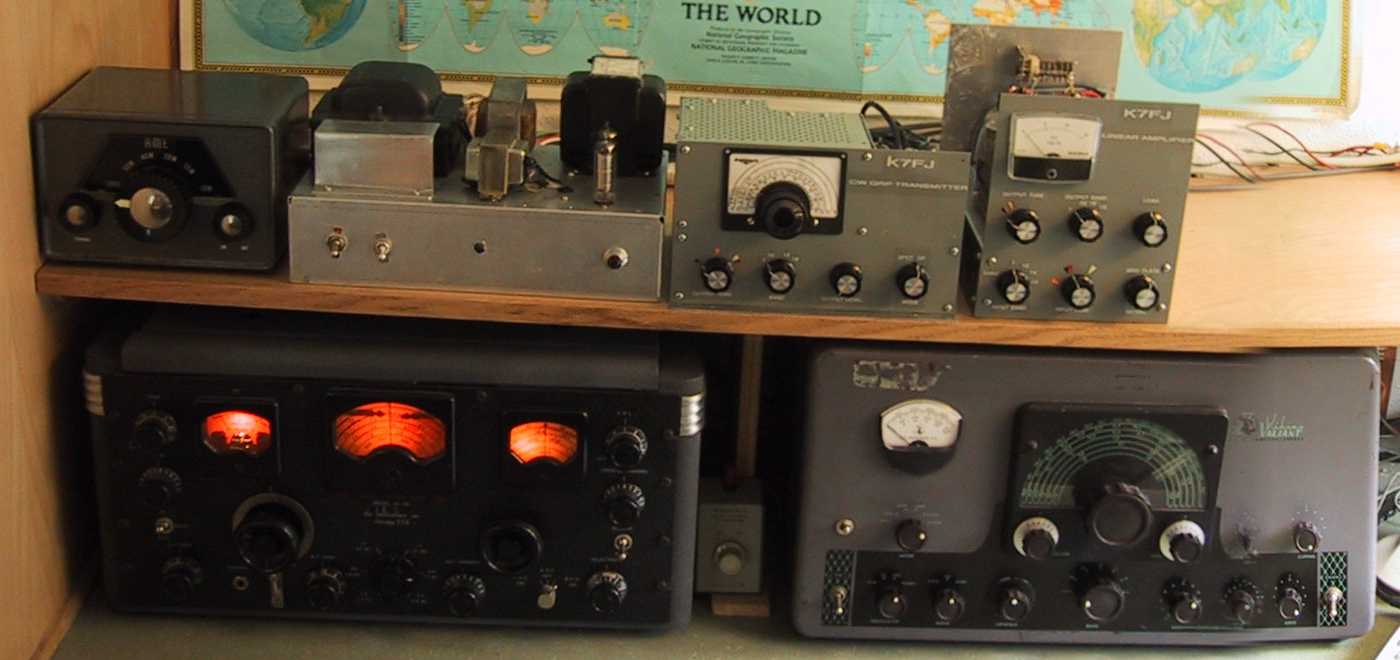 An RME DB20 preselector (above,left) helps out the SX28A (below,left) above 14 MHz. Next to the preselector is the power supply for the vfo and amp. The Valiant is used for AM.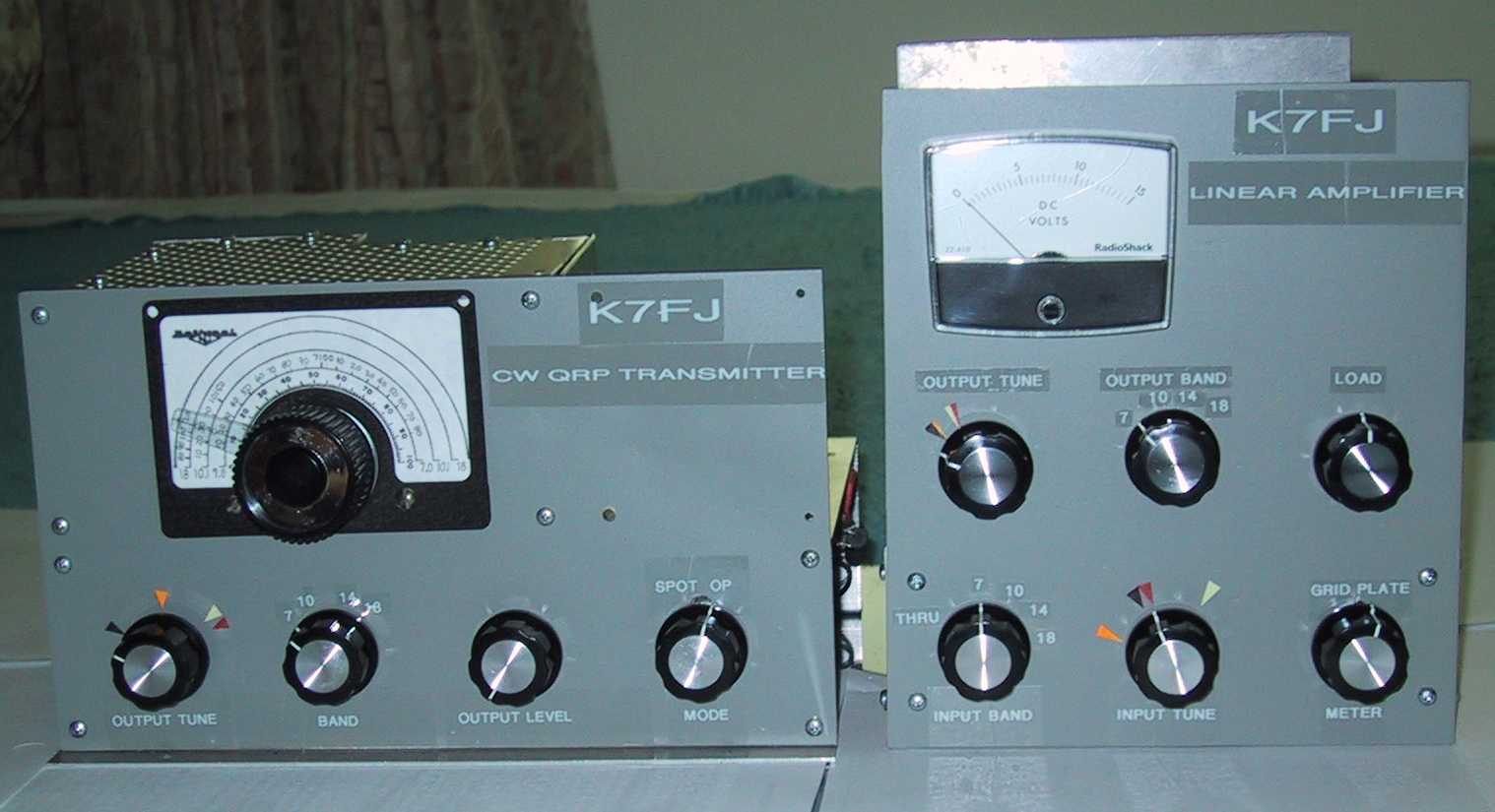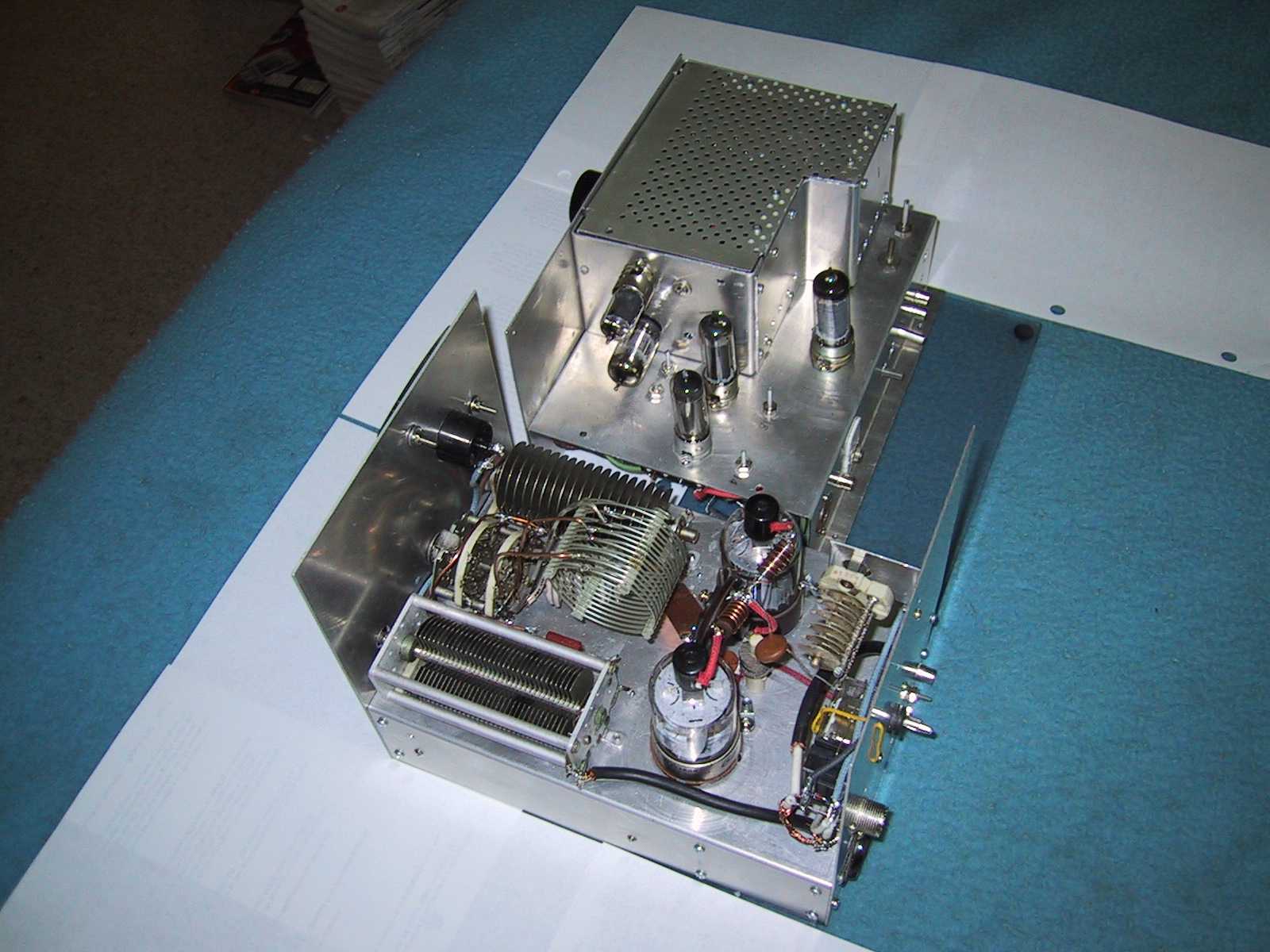 QRP VFO and Linear Amp. These were shown in the January 2003 issue of QST. The VFO is bandswitching 40,30,20,17 meters and provides 1/2 to 5 watts output The linear complements the little QRP Rig and has a pair of 6146's to put out about 100 watts on 40,30,20, and 17 meters. The QRP rig has now been rebuilt. Click below for more information about the new rig or the linear amplifier. The VFO oscillator is a 6AU6 followed by several buffer-multipliers and a 5763 output. The amp is conventional with a pair of 6146's in class AB1 which provide about 100 watts output.
CLICK FOR MORE INFORMATION AND PICTURES