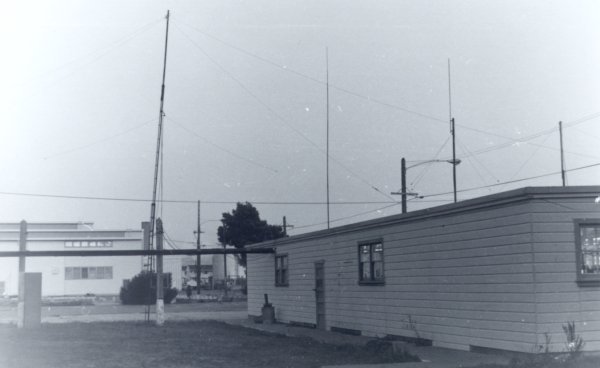 K6NCG - Naval Schools Command Radio Club, Treasure Island, CA
(foggy day in late 1971)
When WA0VPK (now AE0Q) arrived on T.I. from BEEP School in San Diego,
there was no tower, the station having recently been moved from the old
hamshack building to an unused ET school building.

Left to right :
WB6GND in chair, (unknown callsign) repairing the Drake T4X transmitter.

Back to K6NCG Photo Index
---