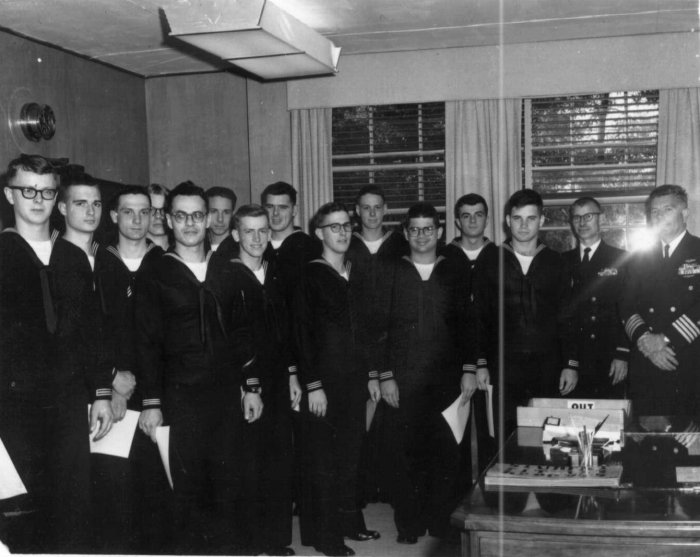 K6NCG - Naval Schools Command Radio Club, Treasure Island, CA
(1964)
Captain's Mast, commendations for providing emergency
communications during the Alaska earthquake of 1964.

Picture taken in Captain Spruence's office.
From Left: Peter Van Putten WA9DTY, Terry Purdue,
Dan Martin K9JXE (now [email protected]), Warrin Lauzon,
Duane Schnider WA0HTZ, Paul Gross, Robert Coffee K5GGG,
Joe Gettlin W1FAI, Russ DeCamp K4IGN, Tom Evans K4SOM, Mike Angerstien,
William Berry, Alvin Havans, (Sparky) CWO4 Moore, Capt. Spruence.

Not Pictured, (On Watch at Ham Shack), Michael Shimp WA0EBH, Ron Ness.

These names came from the back of Michael Shimp's picture.
The station also received a Public Service Award certificate from
the ARRL, August 3, 1964, in consideration of meritorious work in
connection with the Earthquake in Alaska, (March 27, 1964) as related
on pages 46-53, July 1964, QST.


Photo from Mike W6FFC (formerly K7FQ, WA6URR)