HOME PAGE | ABOUT News| Links| Contact
K6KDB K.D. "Doug" Borcoman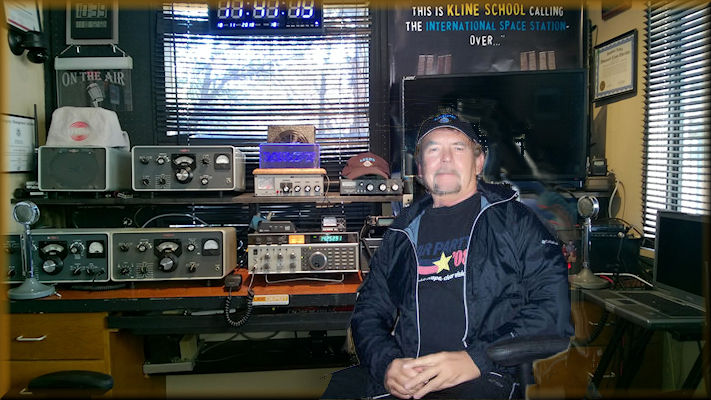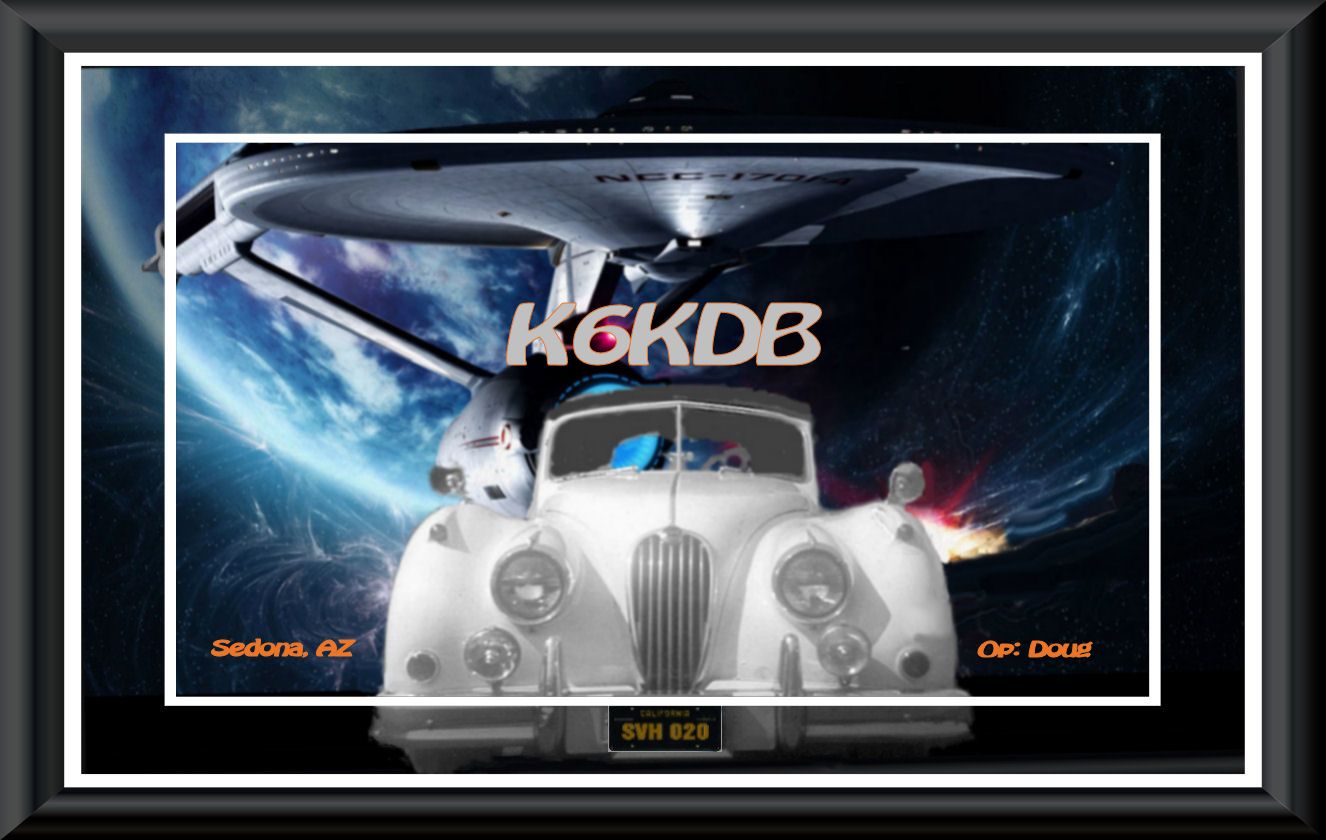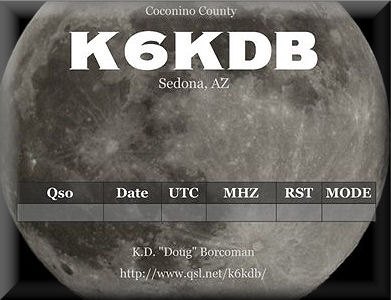 Yes--mr. Takei signed this.
All but forgotten Twilight Zone Episode with George Takei: The Encounter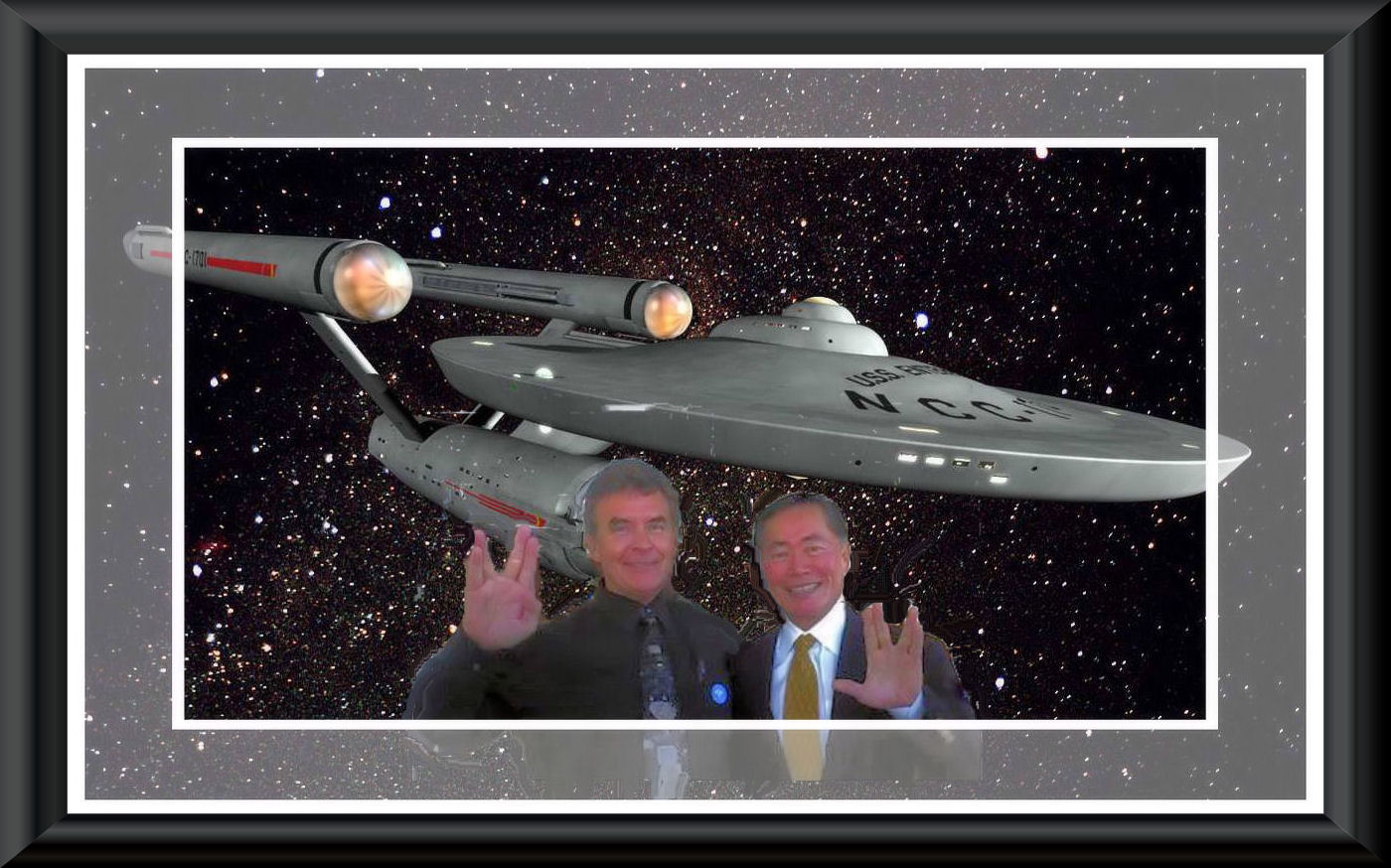 George (Mr. Sulu) and I met once at the Japanese American National Museum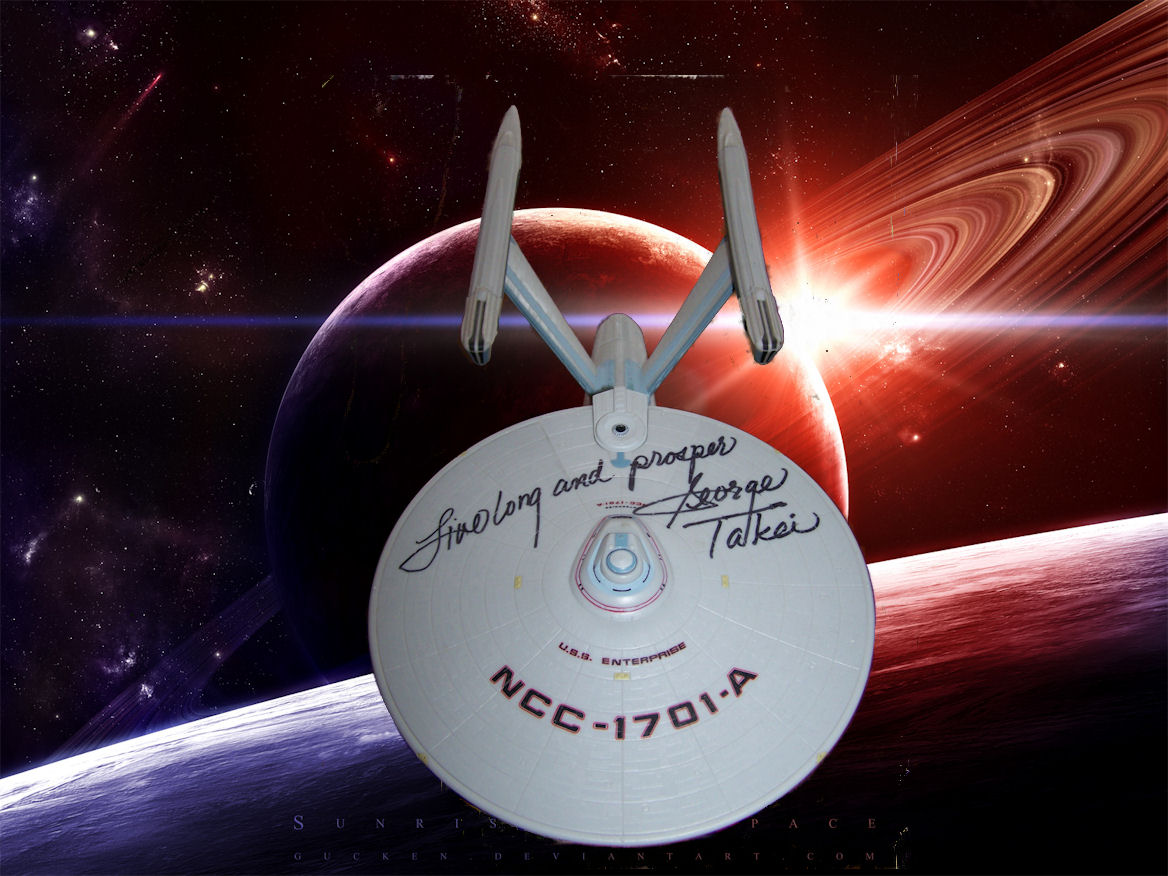 A most memorable meeting with Mr. George "Sulu" Takei at the Japanese American national Museum of Los Angeles, courtesy of Dr. Mitch Maki who also managed to smuggle in one of my Enterprise models for George to autograph!

A good friend of mine, Dr. Mark Bockstahler (left) and I celebrated his birthday at the Enterprise museum in Riverside, CA. That was a few parsecs ago.....