Ruidoso and Lincoln County NM
Amateur (Ham) Radio Information Site
Radio Amateur Civil Emergency Service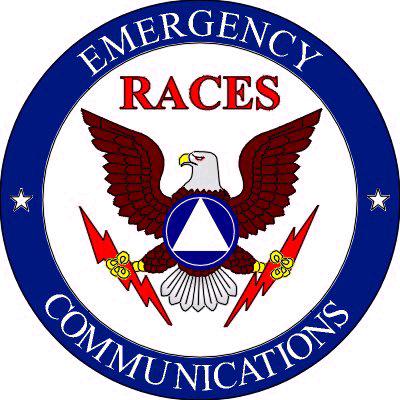 RACES
and
Amateur Radio Emergency Service

ARES
Will Use 146.920 Repeater
during Emergency Conditions
These pages are best viewed by MSE 6.0 Netscape will not work.
Lincoln County New Mexico Amateur Radio Emergency Communications Section wants to thank the Sierra Blanca Amateur Radio Club and Dusty Rhodes AA5BJ President, for the use of the clubs 146.920 (-600 no tone) Primary and Secondary Repeaters, during our training and actual events. The SBARC meets every Saturday, for breakfast, at 9:00 AM Local at the El Paraiso Restaurant, 721 Mechem Dr, behind Lawrence Brothers Grocery. Many days a group of Hams will enjoy lunch around 11:30 AM, monitor 146.920 repeater for details and location. If you are visiting please try to attend our Saturday meal or any of our noon meals and meet our local group. The club repeater is open for all amateurs authorized the two meter band, use of the phone pach requires membership in the club. If you have an emergency ask for anyone monitoring to assist with using the patch for 911.
In case of any conditions that may require an Emergency Radio Net to be activated, Please monitor 146.920 Repeater, on HF we will use 7240 daytime and 3939 nighttime both Nets will be + or - 10 KHz for QRM.
Recent Fire that burned 29 homes and 1 Barn, Photo by Ed Juge W5EJ. More details on News Page.
Check out our History Page for details of Lincoln Counties Famous Citizens, Billy the Kid, Pat Garrett and Smokey Bear.
73
Rick Sohl J. P. Kenmore
K5RIC K5FBJ
Lincoln County NM RACES Officer Lincoln County District Emergency Coordinator DEC ARES
Lincoln County ARRL EC Asst. Linocln County RACES Officer
Copyright � 2003 by J R Sohl k5ric