K5OVT Homepage
The Mobile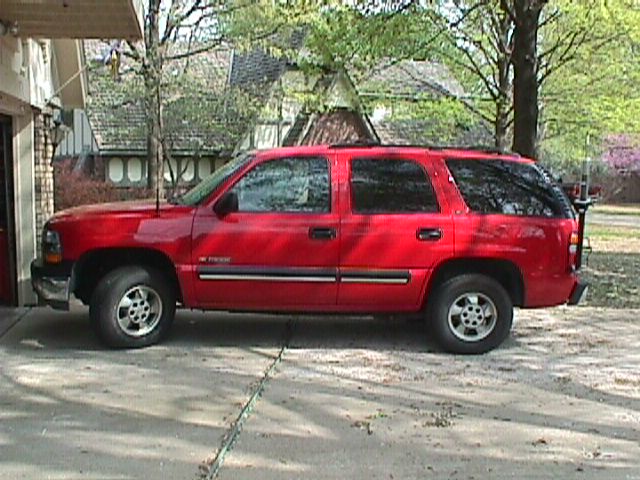 This is the mobile. On the front is a 50/144/450 Mhz antenna, on the back is
a screwdriver band switching mobile antenna. Also not seen is an on glass scanner antenna.
This shows how the bracket comes out between the removable tail light assembly and the car body.
This shows how the bracket is made and how it attaches to the car.
Here is the "operating position". The dual band VHF/UHF is at the top of the console, the GPS is on the cup holder and the Alinco DX-70T is at the end of the storage box, right at my finger tips.