Welcome to The Cherokee County Amateur Radio Club Website!
---
Whether in a national emergency or in response to local emergencies, ham radio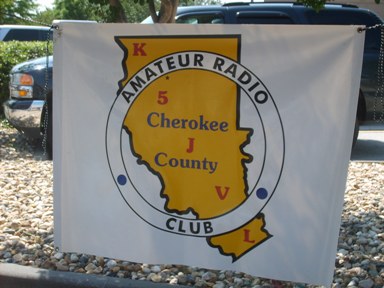 operators right here in Cherokee County are part of your emergency communications network. A number of our members donate much of their time to building the skills and experience necessary to be a useful part of the emergency service network in Cherokee County. We are called upon by the Community Emergency Response Team (CERT) to assist on a moment's notice and participate in emergency drills. We participate as trained weather observers for National Weather Service SKYWARN. Join us in service to your community!

The Cherokee County Amateur Radio Club, K5JVL, is a welcoming club!
Please join us and join in the fun of amateur radio and public service!