Welcome Stranger!
K4MO
*** Former calls: ***
*** WA4YEJ, WB5AMO, NU5A, K4NXS ***
(Click on call sign to send E-mail)
This is the current station.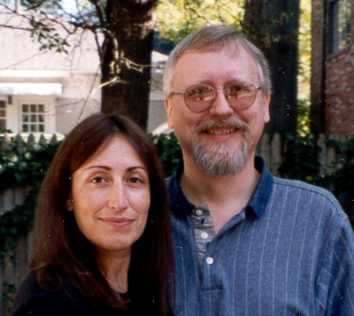 Lynn and Theo K4MO
The following pages contain photographs of some of the more unusual Ham Radio projects I have undertaken in years gone by. I will be adding content so check back once in a while.
Green Giant A nice little homebrew amp
80 Meter Yagi 2 Elements at 140 Feet
Six Pack 811A Amplifier from Hell
The following page(s) contains photos of various curious items.
Collins Radio! Some of my favorite old radio gear
Table Top 3-500 Big Signal from Small Footprint
My Early Ham Stations Some photos of some of my early Ham stations
"Export Model" Drake L4B Amp A Booger on Steroids
The Atom Smasher One of the most famous Amps in 75 Meter history
I usually have a few odds and ends for sale. The following page(s) contain photos and information about them.
TEAC MixerAt Auction on Ebay
You are visitor number
since 01/16/00