FENWICK ISLAND ON 6 METERS 2002
As the dishwashing in this picture reveals, we brought N3NO & our wives.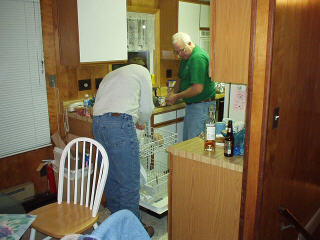 Al at the wheel of his FT-847, Heil headphones & mike.


N3DB tuning before the storm.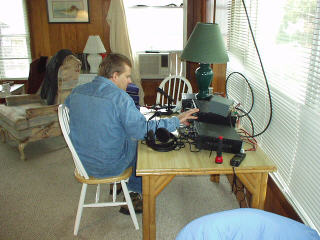 K3TKJ, N3DB & N3NO under the tower.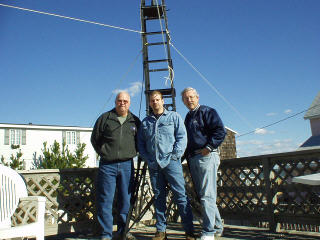 The tower & beam in the evening, ocean in the background.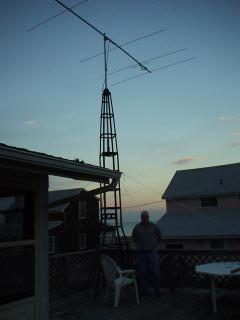 The tower during the day. It was so windy we tied a rope to the boom to keep it pointed in the proper direction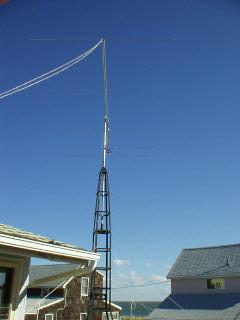 Antenna at dusk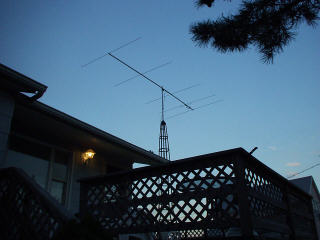 K3TKJ after an exhausting weekend- "After age 40 its all maintainence..."