---

At ARS K3QK, the emphasis is on HF. I operate on 80 through 10 meters. I enjoy CW, SSB,
and the digital modes.

My primary activity is DXing, but I also enjoy contesting and ragchewing.

My amateur radio equipment is:
-Kenwood TS-570D transceiver
-5 band, 6-element quad at 64 feet for 20 thru 10 meters -delta loop for 40 meters
-trapped dipole for 80 and 30 meters
-Henry 2K-4 amplifier
-Kantronics Kam Plus TNC
-Pentium computer for logging and other ham stuff.


I have been using HYPERLOG for logging since 1994.

Hope to see you on the bands!
---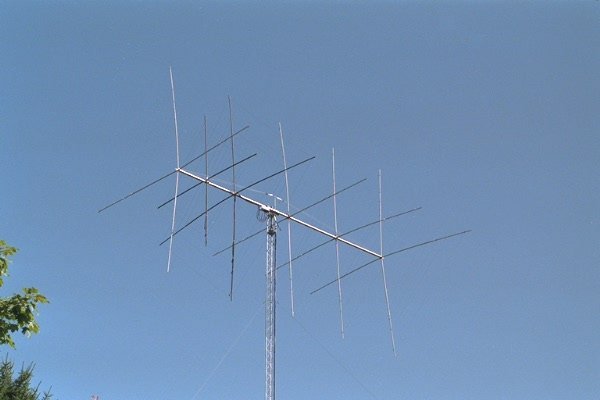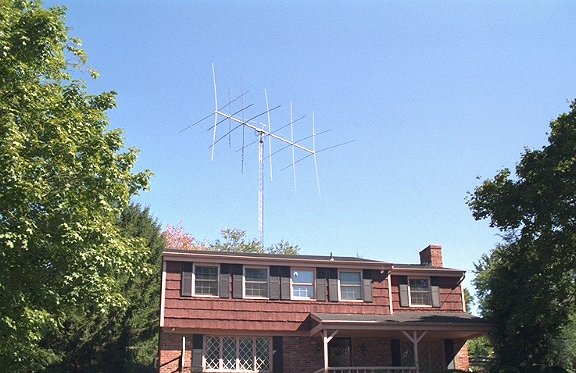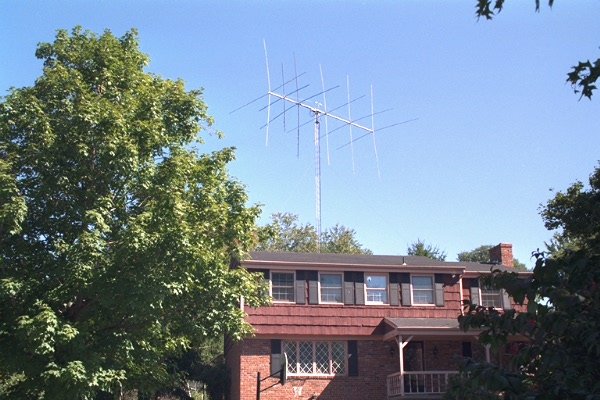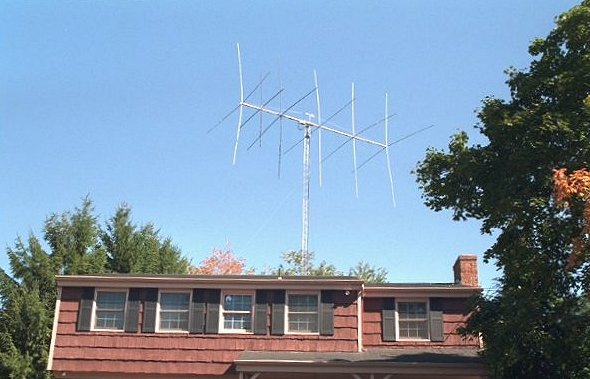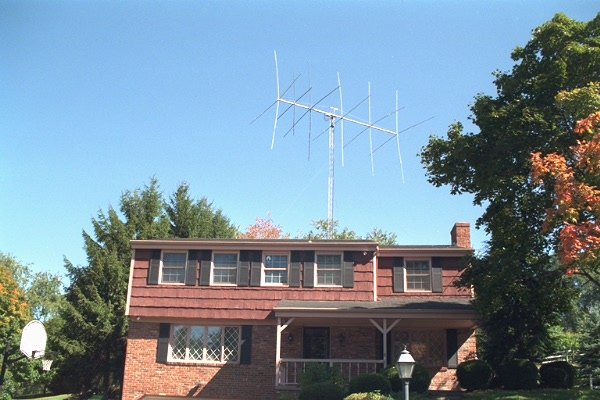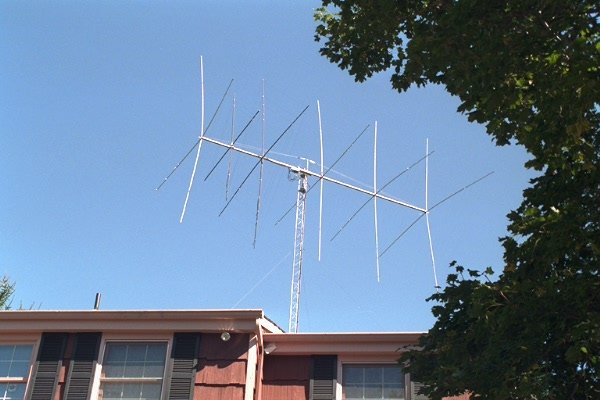 ---
-This antenna started out as a Lightning Bolt 4-element, 5-band quad.
-The 4-element was blown apart in a thunderstorm May 19, 1997.
-I rebuilt it as 6 elements, and it rose again on July 27, 1997.
-The broken spreaders were replaced with spreaders from Max-Gain Systems (the wall thickness is greater than Lightning Bolt's).
-Each driven element is now fed separately, with a remote coax switch on the boom of the antenna(the antenna seems to perform better this way).