K3BS Bob Ray's france Memorial Page
Dedicated to remembering.
Pictures below say it all.
Lest we forget
To All the french who turned their back on the United States!!
Aren't you glad we didn't do that to you in WW2
Je Suis Charlie
NOTICE TO BULK E-MAILERS: Pursuant to US Code, Title 47, Chapter 5, Subchapter II, p.227, any and all nonsolicited commercial E-mail sent to this address or any person's address displayed on these pages is subject to a download and archival fee in the amount of Five-Hundred Dollars U.S. E-Mailing denotes acceptance of these terms.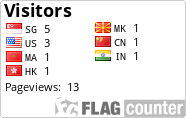 Last modified: Jan 8, 2015