May 3-5 CountyHunter Contest - Very nice 3-day weekend, especially driving along the snow covered Tetons near Jackson Hole (See pix below). That and the German DX rolling in on 15 M on Sunday. This was our first CH Test outing, and we had a great time. Thank you all for the many Q's. 73, k0co/m-jack & driver/navigator-Ann & the GMC 1/2 ton counterpoise.
May 3, Friday - Denver CO to Lander WY - CO: Adams, Weld, Larimer. WYO: Albany, Carbon, Natrona, Fremont.
May 4, Sat - Lander WY to Rock Springs WY - WYO: Fremont, Teton, Sublette, Sweetwater.
May 5, Sun - Rock Springs WY to Denver, CO - WYO: Sweetwater, Carbon, Albany, Laramie. CO: Weld, Larimer.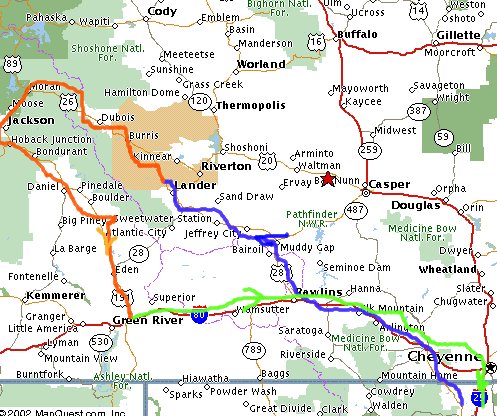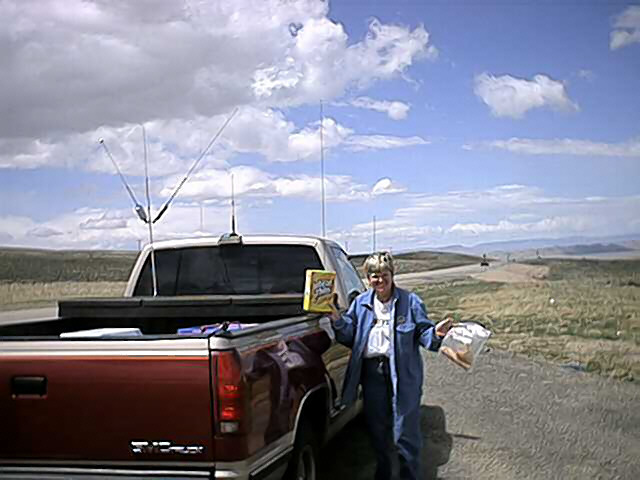 XYL Ann with Lunch near Laramie, WYO
'92 GMC Counterpoise in Bridger/Teton National Forest
Grand Tetons North of Jackson Hole, WYO
Special thanks to the very best driver/navigator/xyl a guy could ever hope for. THANKS ANN! And a special hello to old friend N6MU who was following along on 20M. Hope you liked the ride!
73, Jack & Ann. k0co PO Box 388, Como, CO 80432