---
The AMARC UHF Digital Repeater Construction
---
Yaesu offer our club with a Yaesu DR-1X, VHF or UHF, with a FM and Digital repeater at a low price.

AMARC purchased one of these repeater.

The repeater has to operate for a year, to keep the repeater.

The club did'nt time to get a new frequency from Missouri Repeater Council.

So I set-up the new repeater on an High Ridge UHF Remote base on 444.850/449.850 with a new PL Tone at 141.3.

That way the digital repeater and the remote base can share the frequency.
THE SHARE FREQUENCY 444.850 MUTI-BAND, REMOTE BASE.
Installation of the Yaesu DR-1X Repeater
Set-up the DR-1X repeater was easy. They have a programmer on the front of the repeater.

I set the freq, pl tone, the ID call, and set it to auto.

That way the repeater can receiver FM and transmitter FM, and the receiver can digital data, and transmitt digital data, but not at the same time.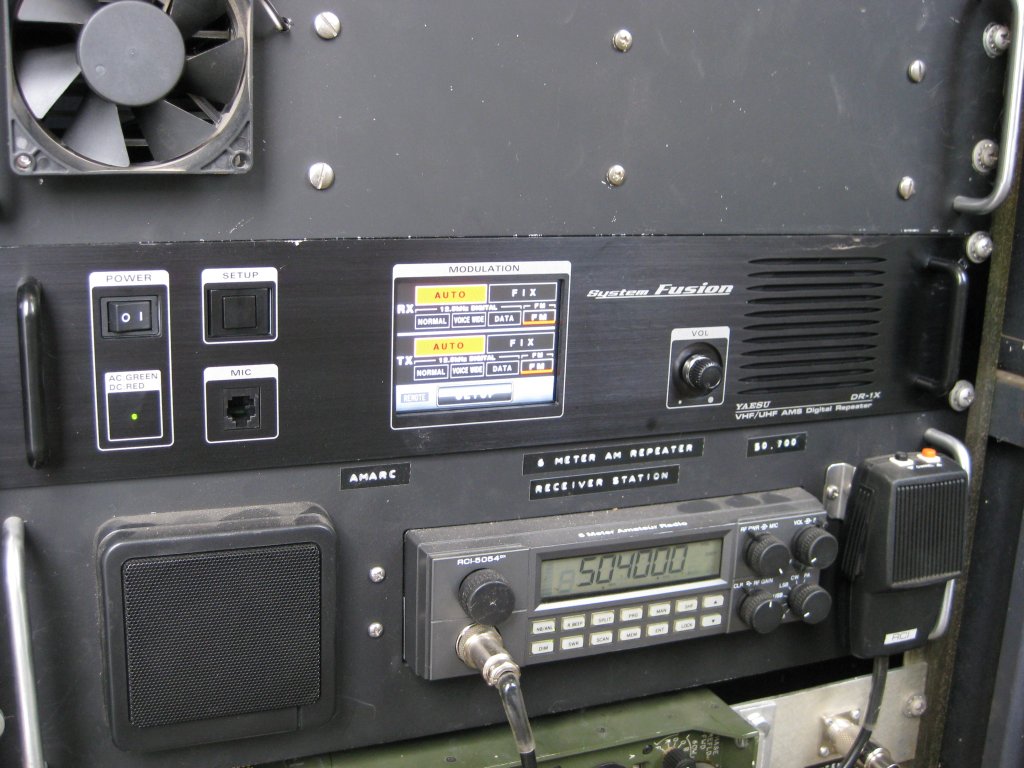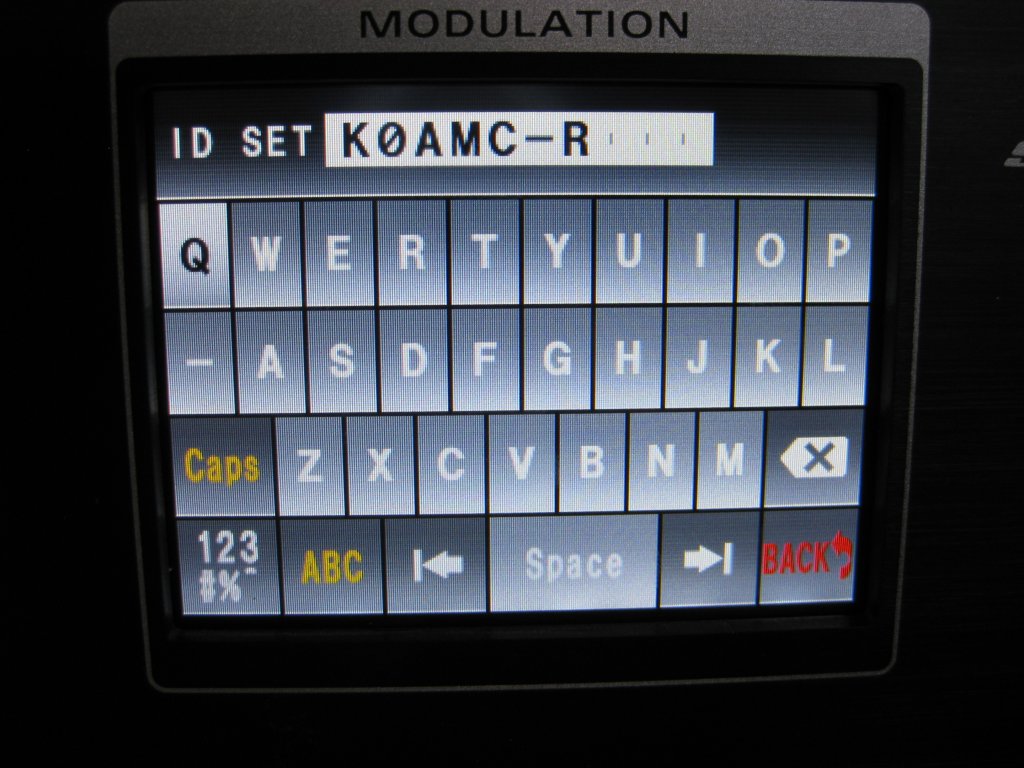 Yaesu sent me a set-up book, but not a service manual. So I can't set up the hang-time and repeater modulation.
Inside the Yaesu DR-1X digital repeater
I chose the 6 foot GE Cabinet with the 2 meter cavities, and 6 meter AM receiver repeater.

Because the rails was cut to support the cavities, and the UHF repeater.
This Yaesu DR-1X repeater is in a large cabinet, 15 inch from the front to back.

The DR-1X repeater need support at the front and back.

In the GE Cabinet, there only 3 support in the back, so I move the repeater diffent places.
Also, I had to lower rails forward for the long DR-1X.
I had to remove the AC outlet on the lower front to mount the rails.
The digital repeater needs receiver antenna, and the pre-amp has 4 ports, one from the 449.550, 449.750 and the 449.850.

One was not used.

So I made a cable from the 4 ports to the digital repeater receiver.

The transmitter antenna was a diffent job.

I had a GMRS repeater in High Ridge, so I didn't use, so I removed the equipent to my house.

I used the GMRS transmitter antenna to the digital repeater transmitter.

The UHF antenna 3/4" cable made to the digital repeater transmitter cabinet OK.
---
Click here to return to the "AMARC" Home Page
---