Severe Weather Resources
Severe Weather Outlooks-
Day 1-Day2-Day3
Mesoscale Discussions
Current Watches
Zone Forecasts-Hastings, North Platte, Goodland
Spotter Outlook-Hastings, North Platte, Goodland
Current Radar-Hastings, North Platte, Goodland
Current Visible Satellite-Current Satellite Loop
Current Infrared Satellite-Current Satellite Loop
Nebraska Watches and Warnings
Kansas Watches and Warnings
Current Conditions: Kearney, Hastings, Grand Island, Broken Bow, Lexington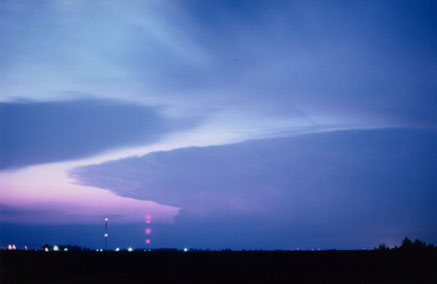 Photo copyright of Brian Hartmann, KCØHOJ
Welcome to the CNARS Assoc. WeatherNet
The CNARS Assoc. is an effort to coordinate the dissemination of severe weather outlook and advisory information to spotters, emergency management, storm chasers, and other interested parties in Central Nebraska. The access of the amateur radio spotter community to advanced weather data, specialized forecast and warning data, and real-time advisory data can ensure that spotters are more able to perform their all-important task in a more efficient and effective manner.
Amateur Radio is an integral part of the severe weather preparedness, early warning, and in the event of a disaster, perform invaluable emergency communications tasks.
Please support your local amateur radio operators.
73s