ZS6/OE1ZKC (last update 2014/03/19)
I had several duty trips to South Africa.
Usually I do not bring my radio during duty trips. As I had several relatively long duty trips to South Africa, I though it would not be so bad to bring a radio to kill the time, especially during weekends.
First I brought it in Dec 2012, including ARRL 10m contest weekend. It was not bad. I worked EUs, AFs and some NAs. I recently received a certificate as #1 in ZS !
As a second time, I brought it in Aug 2013, when I stayed there in 3 weeks. it is good enough to kill the time. I was almost active everyday after work. I totally 2000Qs during the three weeks stay, including a lot of JAs.


Here is my set up as ZS6/OE1ZKC (Dec 2012), It was typical my set up during duty trips. K3 + work laptop.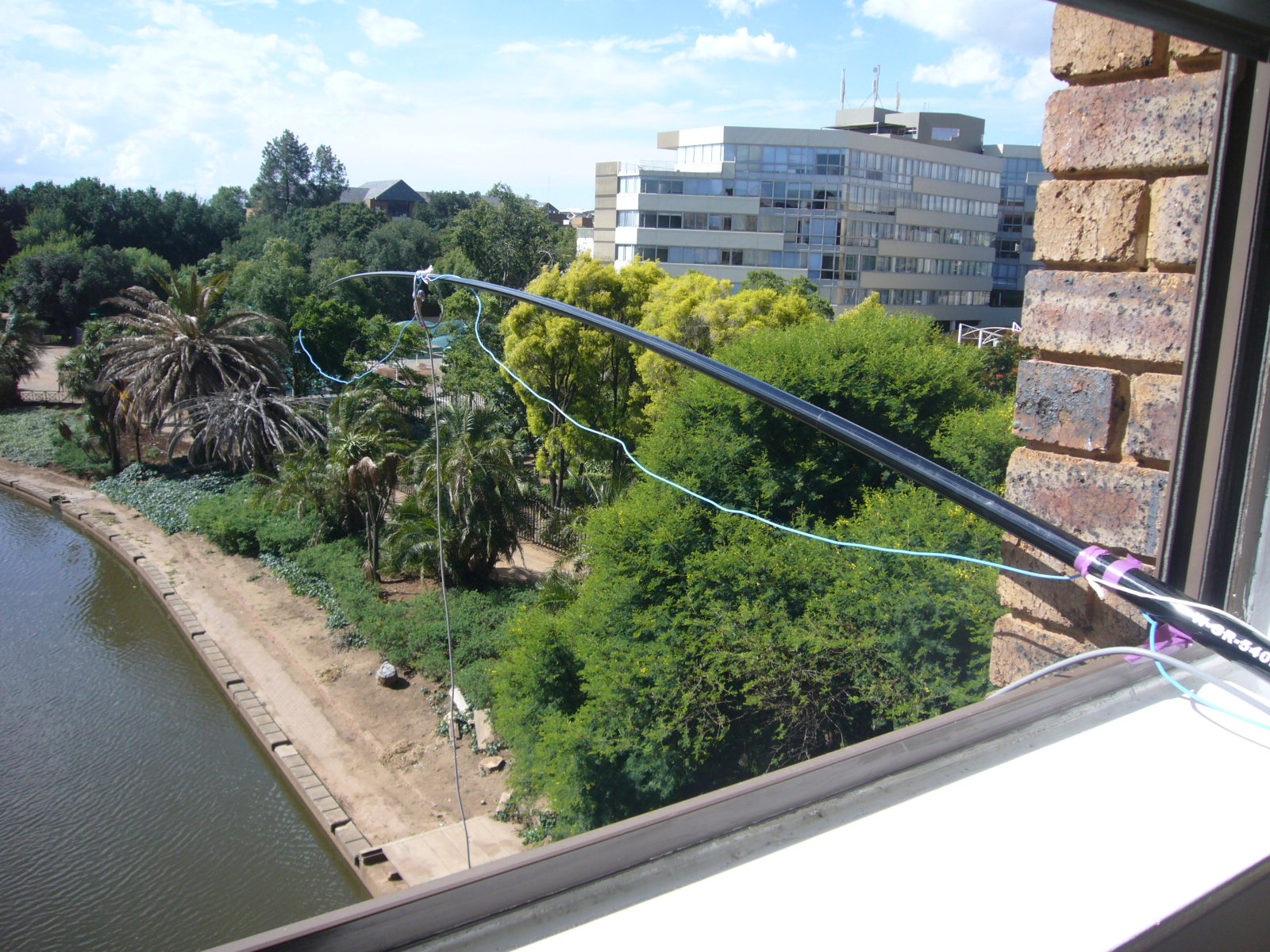 Here you see my antenna from a window. It was supported by fishing rod (5m long, approx 50cm when collapsed)
Antenna itself was a dipole, the feed point is at the middle of the fishing rod.
Thanks to height, it was 4th floor, probably 15m above the ground, north facing window, and a pond just under the windows, it worked so far good enough to enjoy some pile ups from EU, US and JA.
Meanwhile I met some of my old friends during my stays.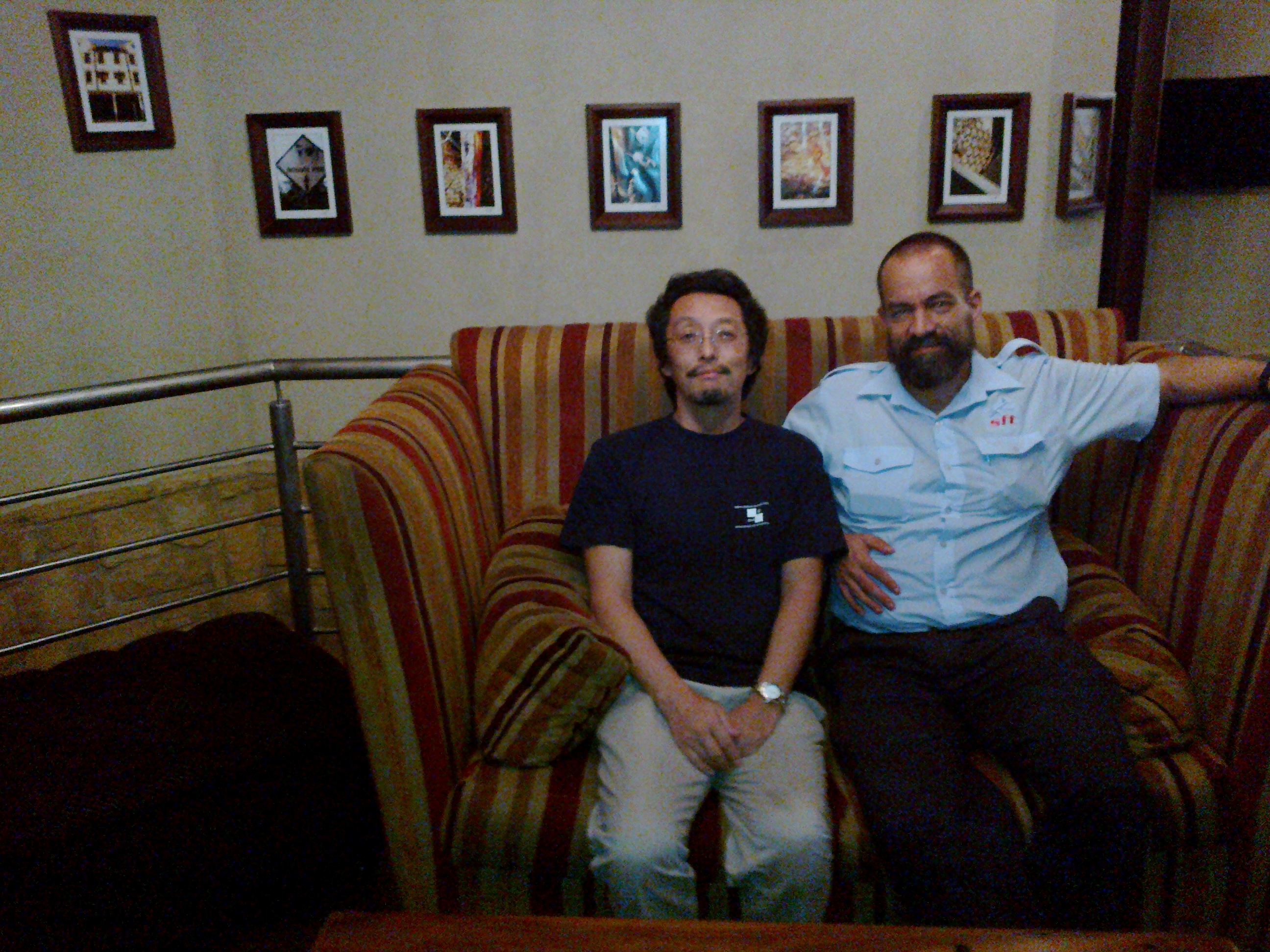 You may remember who he is. Chris ZS6EZ, ex ZS6BCR.
I met him in Dec 2012. Probably last time I met him was in 1996, WRTC in California. My friend, you look you got old... (maybe same to me...)
He has not been so active for many years and came back to pile ups a couple of years ago.
This reunion was just by chance. When I had a chat with a friend in Japan during the trip, he told me Koji, JM1CAX, was transferred from New Zealand to South Africa for his duty. I sent an e-mail to him, and fortunately we could manage to meet in Pretoria. He said he would set up his radio soon. Hope he already came back to the air as ZS6CAX.
Maybe the last time we met together was WRTC 2000 in Slovenia, oops, it was already 13 yrs ago. (He was stationed in Jordan at that time)
He was one of the JA WRTC veterans, who donate a tent for WRTC 2014.
Neil, VA7DX (left), who was one of VU7RG gang, often stays in South Africa for his work. We have kept contacts thru Facebook and we were talking to meet in South Africa when both of us stay there, And it comes ! He was preparing for 3DA0ET DXpedition with Roger ZS6RJ (mid). We had a good and long lunch and chat near Pretoria.