VP8RHF (last update 2016/11/27)
On Feb 14 2016, we (all members of VP8STI/SGI team) arrived in Falkland in safe.
As the flight to Santiago de Chile is weekly on Saturday, we had one week stay in Port Stanley, Falkland to relax after the tough trip.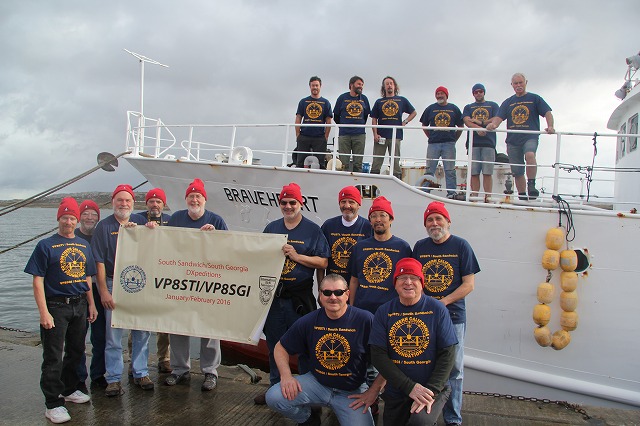 A group photo taken just after anchoring at Port Stanley on Feb 14 2016. As they are catching the flight on that day, Dima RA9AUU and David W6DR are not shown.

First thing I did on the following day is to go to the government office to get my personal VP8 license.
I was already in touch with the government office before the trip. I prepared the form before leaving Vienna.

As post office was privatized in 2014, radio licenses are not issued at the post office any more. The business was moved to the government office.
I went to the office 0900 am on 15 Feb. I met the officer, gave her my application.
Officer :"Everything is ok, you are VP8DPF"
Jun: (oops) "May I chose my call letter, if possible ... I prefer VP8RHF"
Officer:" .... hmm... umm...." "It would not be impossible. hmm... umm...."
After 10-20 min of her consideration (or struggling or whatever), checking some files and e-mails, she typed VP8RHF on my paper.
Yes !!! after that I paid 20 Pounds for life long license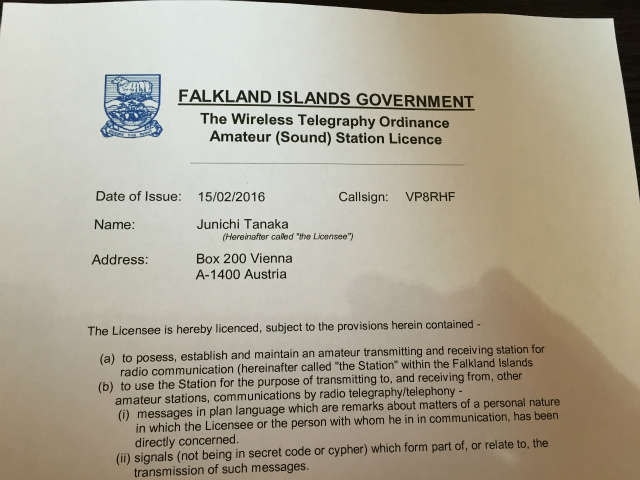 Soon I came back to my room (the government is only minutes away on foot) I put my stuff on the desk. VP8RHF set up at the hotel.

The antenna is a vertical dipole for 15m as usual.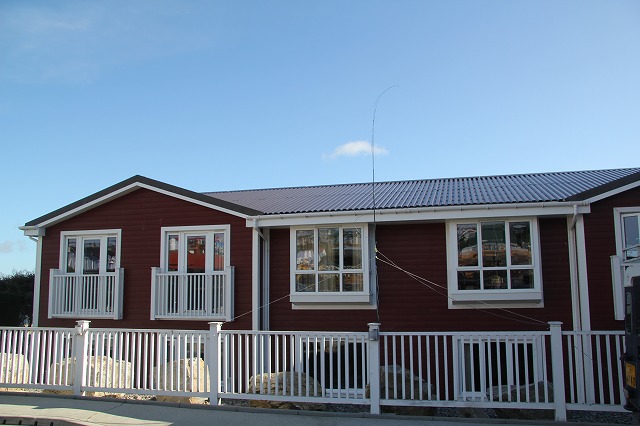 As many requested, I made some extension wires for 30m. It worked very well and I worked a lot of JAs on 30m.


Like other oversea territories of UK Falkland has its own currencies. The exchange rate is 1 to 1 to GBP. GBP can be also spent in Falkland without exchange.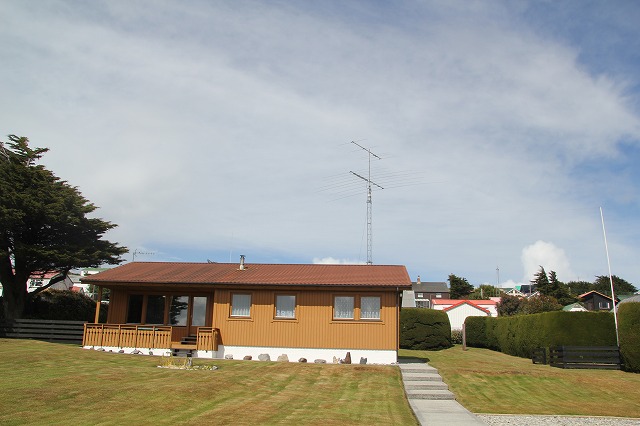 Mike's neat house with a tower.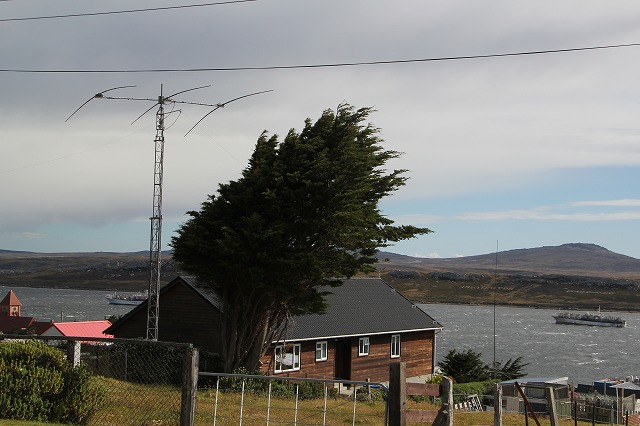 VP8LP's house at almost top of the hill.

A house with a tower on the way I was walking around. Callsign unknown.

Hill top QTH of VP8ALP Mario. Some of us operated from here for low bands.


David and some other team members gave an presentation on amateur radio at local school.

Local TV showed our video during the evening news show.

Historical Museum has a reproduction of old radio station at Port Stanley.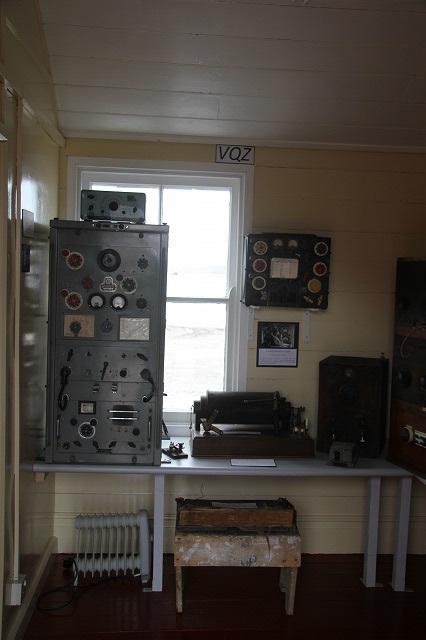 HF radios were popular in Falkland for inland communications in 70s-80s.


Equipment left during Falkland war.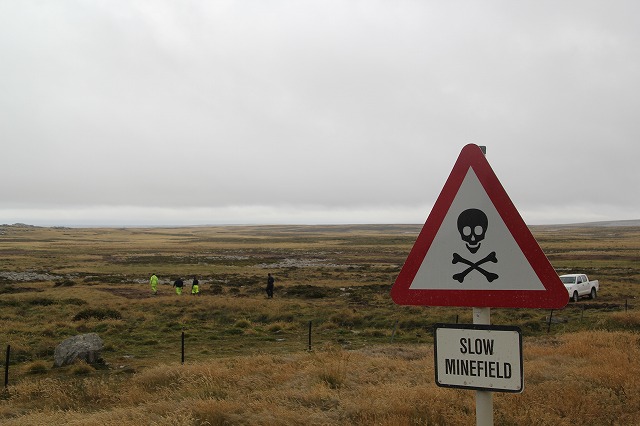 There are still many mines left around Stanley.
Some scenic around Darwin, middle of East Falkland.