HOW TO OBTAIN A DUAL VOLTAGE WITHOUT A NON-DUAL POWER SUPPLY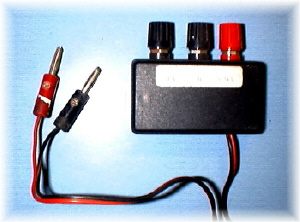 This tool will be very useful for who enjoy homebrewing modems, interfaces and digital hardware that need a dual voltage; a dual power supply need a transformer with 2 equal secondary ; this is not hard to find but for low currents we can obtain a XXXXX voltage in the way I'm going to describe;
You can use it with your power supply but you can obtain no more than some milliamper (even if your power supply is a 50 A); but that's enought for small modem, interace, test ecc..
It works in the following way: (see Picture 1): IC1 (NE555) generates an alternate wave at pin 3, that is starightened by D1 and D2 (2N4148); at the output we have a negative-pulsating current levelled by C3 and stabilized by IC2 (7905 or 7909 ecc.);
It's possible to use a simple zener instead of IC2 as in schematic 2 (see Piture 2);
of course if we have 12 V input we can obtain in the output about 9-10 v.
I have used this one in two homebrew-modem, for an hamcomm interface; than I built an other one in a small plastic box that give me +9 0 -9 Volt everytime I need it.
73 de iz7ath, Talino