MAKE YOUR DRILL MORE "FLEXIBLE"
Here's the tipical "stupid stupid" but very useful project:
it's nothing special;
I just needed something to work on PCB (making hole, cutting and so on) easily;
That's the idea: a simple backet where is mounted the drill and a flexible shaft (about 150 cm long);
the bracket allows the drill to move up and down;
On the flexible shaft ther's a push-button wich switch ON-OFF the drill.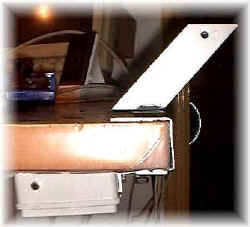 Schematic is very simple: a transformer gives 12 VAC for the relay (rectified by a 1N4001 diode);
The relay , when the push-button is down, give 220V to the load (the drill).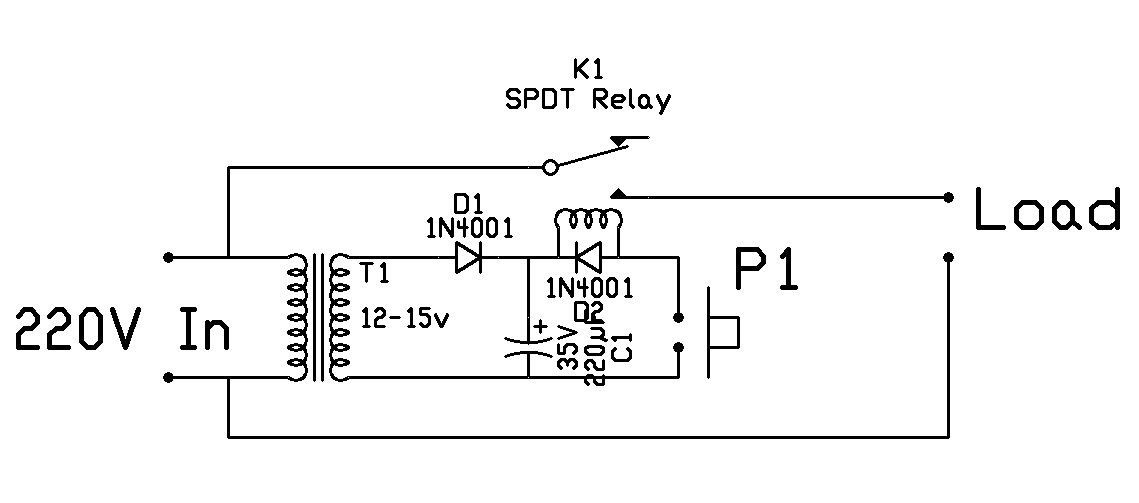 The "inverse" diode on the relay's coil avoid any arching, while the 220MicroF capacitor levels the rectified current and give a short delay to the relay (to avoid continous ON-OFF of the drill).
That's all, see pictures for more info
.


Costs:
- drill: sure you still have it;
-flexible shaft: 15-25 euro;

-ABS box, trasformer, relay ecc.: all surplus.
- bracket: home-made.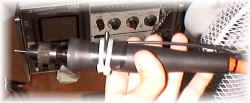 73 de iz7ath, Talino Tribuzio