A SLOPER-ANTENNA SWITCH
I built this switch for Rino, IK7JTF who needed to switch his low-band slopers without using an other coax cable; electric diagram is similar to the other my switch (you'll find it on my web); relays are 24V-Coil/16A-3 way with contact in parallel (total 48A!).
I didn't modify relays because Rino use it on low bands, so we have not big inductive load for the long-wire contact.
Ground here is the same tower.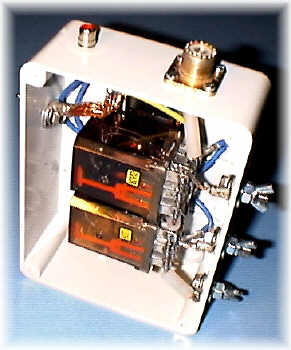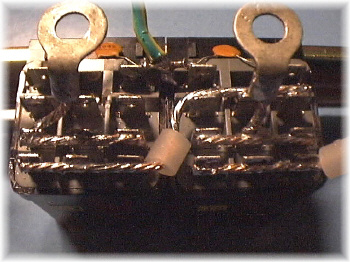 73 de iz7ath Talino