BROADCASTING
Here, you can see some radio and TV repeater photos. In this session I have put the most tower pics positioned near my city or in the neighbouring regions. I have hundred of this pictures but only the best are included.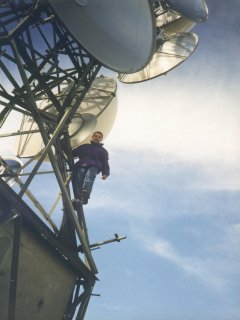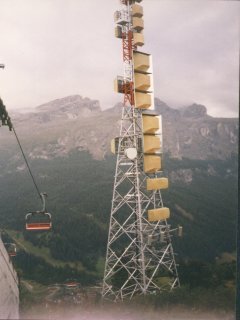 Myself during climb up a TV tower RAI and RAS radio/TV tower near
Corvara. On the background you
can see the famous "Piz Boe" peak.

Maintenance work on "Radio Isarco" repeater Particular of "Radio Isarco" antenna link.
above "Gardena Pass".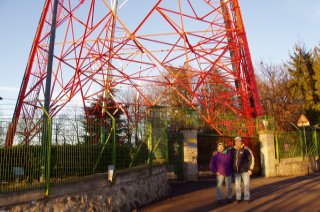 A big storm is coming, you read my thought: IW3FZQ and IW3ICH near the RAI tower on
to take to one's heels ! top of "Monte Venda".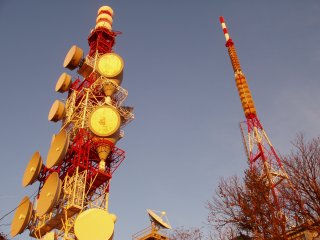 RAI on "Monte Venda": link tower on the left
(75 metres high) and transmitting tower on
the right (160 metres high).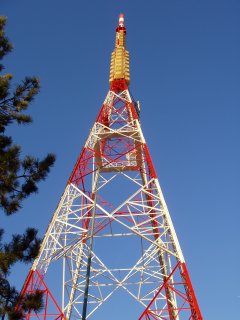 Another suggestive image of the "RAI 1" on 92,1 MHz and "GR Parl"
Monte Venda transmitting tower. on 106,8 MHz near Rubbio.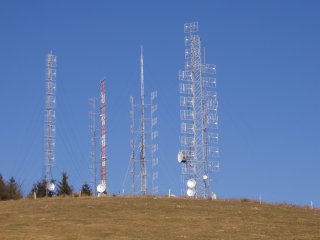 A group of FM repeater near Rubbio. Particular of link antenna: AFRTS radio.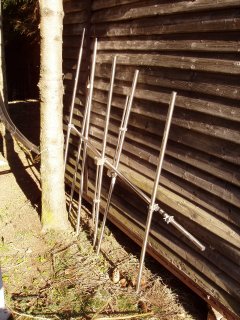 Abandoned dipoles array. The big tower, Rubbio. From here:
Sandron, where are you ?? RadioCompany on 96 MHz 16 KW
Radio 105 on 96,4 MHz 10 KW
BumBum Network on 90,4 MHz
RadioMonteCarlo on 99,8 MHz
and RockFM on 107 MHz (same
frequency than AFRTS, 50 meters
by side!!!!!!!!!)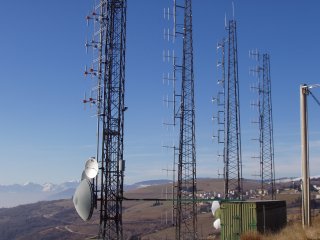 Here, (L. to R:): Radio Marilu on 105 MHz
Radio Star on 92,95 MHz, OREB on 90,2 MHz
and AFRTS (U.S.A.) on 106 and 107 MHz.