I C 8 P O F
Ultrabeam yagi antenna UB620 3elements
mods & improvements report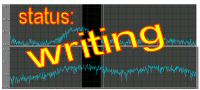 In november 2020 I have had the opportunity to buy a ten years used UB620 yagi antenna.

I have found many problems that needed to be solved, below I write how to repair them.

VTR\Fiberglass Poles


Motors


Tapes


Plates to boom


Controller 1st model


Multiwire cable


.......

.......

report

Any improvement or suggestions will be appreciated,
Write to my to my email on ic8pofATyahoodotcom (copy,paste and correct)
.

dic2020