The Year 2000 CQWW SSB
Italian Multi/Multi Team Challenge
28-29 October 2000

The Set-Up and the Antenna Park

| | | |
| --- | --- | --- |
| BAND | RIG | Antenna |
| 10 M | IC775 + PA | 5+5 ele monoband + 6 ele monoband |
| 15 M | IC775 + PA | 6+6 ele monoband + 6 ele monoband |
| 20 M | IC775 + PA | 6+5 ele monoband at 90 degree |
| 40 M | IC781 + PA | 3 ele full size + dipole |
| 80 M | IC775 + PA | full size vertical elevated radials + sloping dipole + 2 beverages |
| 160 M | IC775 + PA | full size vertical air-ballon + dipole + 2 beverages |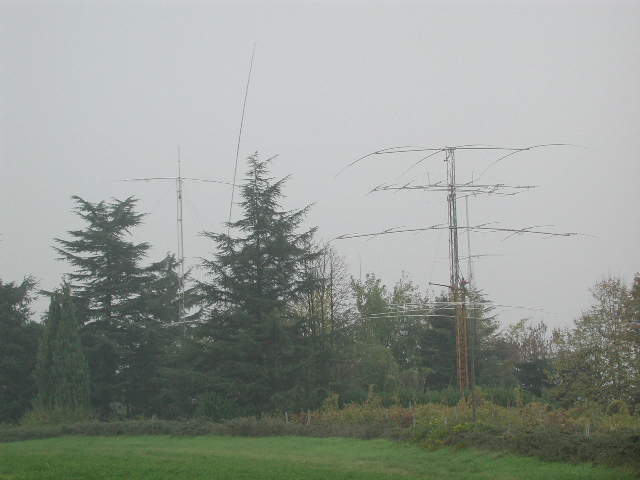 The Antenna Park South View
L to R: The 15m stack; the full-size 80 m quasi-vertical; the 40m beam;
the 20m tower; the 10m stack in the background
The Antenna Park South East View
L to R: The full-size 80 m quasi-vertical; the 15m stack; the 20m rotating tower;
the 40m tower; IK4MTF climbing the 10m tower
The 10 Meter 5 over 5 monoband stack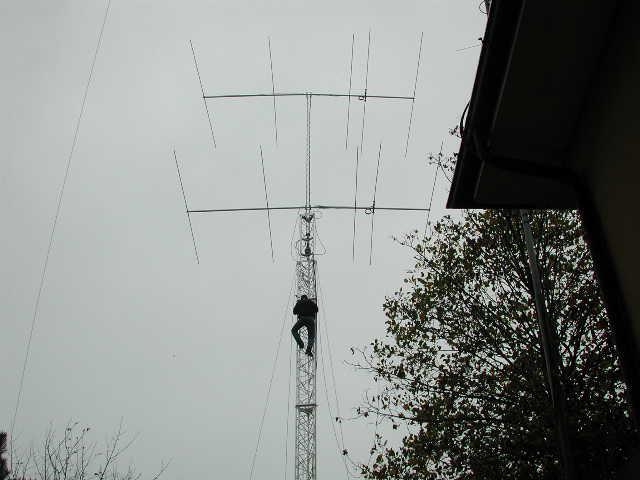 IK2QEI free-climbing the 10m lowered tower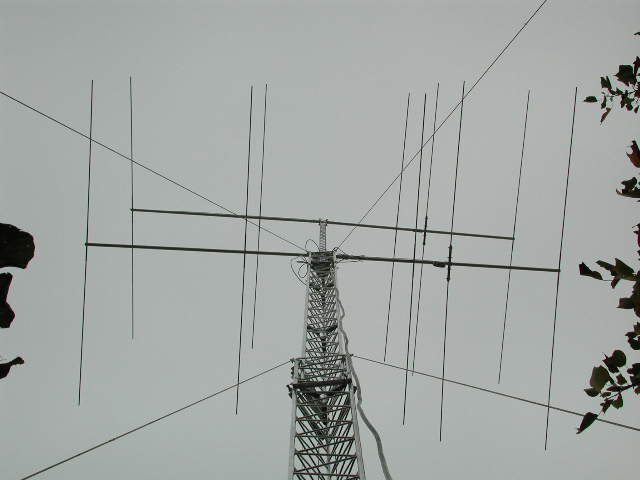 The 10m 5+5 bottom-up view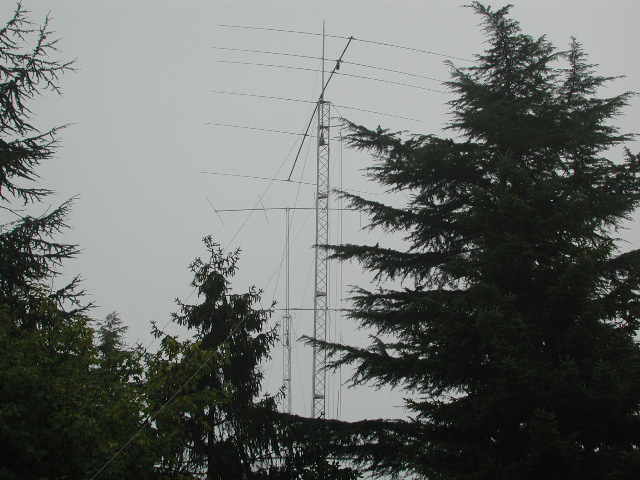 The 15 Meter 6 over 6 monoband stack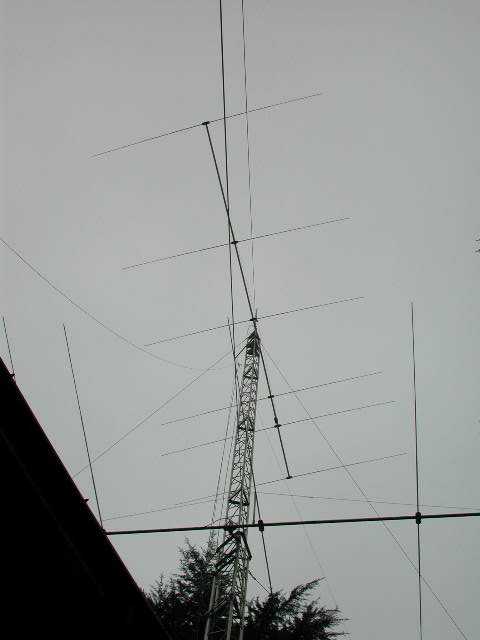 The 15m 6+6 stack bottom-up view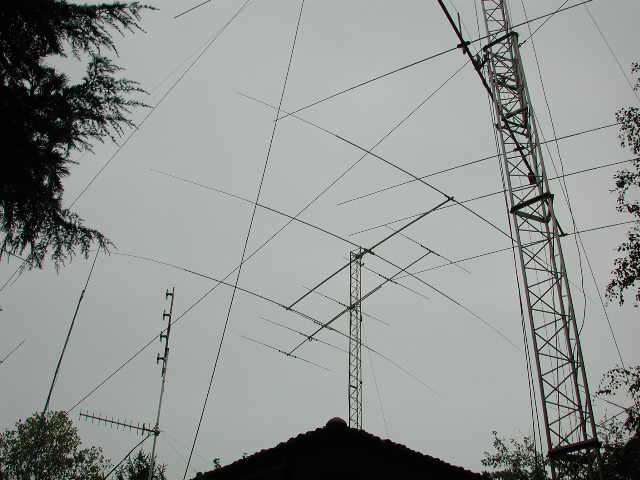 The 40 Meter 3 elements full-size monoband
IK4MTF, Pietro, ready to climb the 10m tower.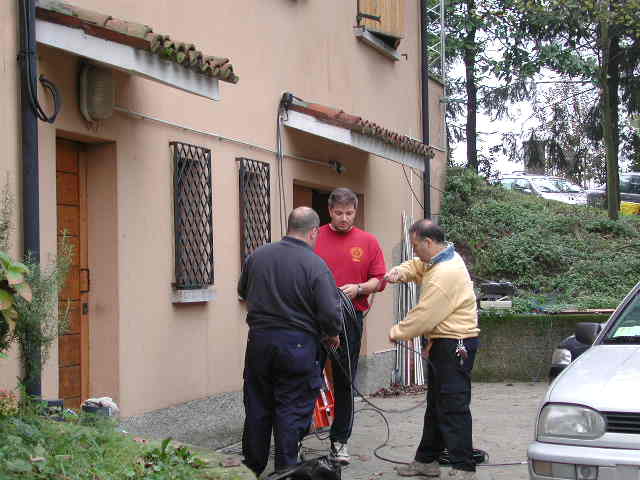 IK4ZIF Luigi (blue shirt), IK4MTF Pietro (red), IK2EGL Donato (yellow),
debating on the best way to wind a lengthy rotor cable...
Updated on 24-Oct-2000
Copyright © Roberto SORO - I2WIJ
All the informations and images cannot be modified but can be reused, without any prior authorization, providing the source is always quoted.