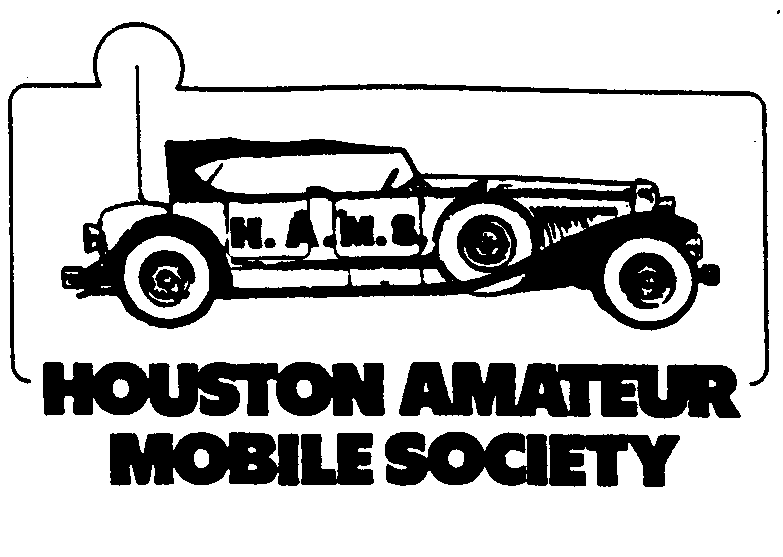 H.A.M.S. operates and maintains more than forty ham and GMRS repeaters, digital repeaters and links in the 2meter, and 220mhz, 440mhz and 460mhz bands in the greater Houston area.
These repeaters and their connecting networks are all open to any licensed ham radio operator. They represent a considerable investment of both time and money.
We heartily endorse, approve and encourage their use for any FCC approved use including rag-chewing, emergency communications, bike races, marathons, fun runs and other special events. Please contact us prior to your event if needed on an exclusive basis such as for a fun run.
Ham



















Freq

Location/Description

PL Tone


Height

Notes
All Have Emergency
Power Unless Noted

145.110

Alvin - OFFLINE












145.110

Alvin Backup

123.0

162.2

350'
Y
No Emergency Power - KA5QDG-R Echolink Node 94621


145.170

Downtown Houston

123.0

156.7

1000'
Y



145.170

Katy Link

100.0



150'
N



145.170

South Link

136.5



150'
N



145.170

Deep So. Link

146.2



200'
N


145.390
Webster
123.0
156.7
180'
Y


145.390
Scarsdale Area/Backup
71.9


120'
N


145.390
Chocolate Bayou
103.5


150'
Y
Regenerates 123.00 pl out


146.740

Alvin
123.0
156.7
200'
Y

No

Emergency Power

146.740
Clear Lake Shores

107.2


180'
N



146.840

Downtown Houston

151.4



1010'

Y


146.900
Galveston
123.0


175'
N



146.980
Devers
103.5
203.5
750'
Y
N5FJX-L Echolink Node 387390

147.060

Astrodome
123.0
123.0
450'
Y



147.060

Ellington Field
156.7

156.7

30'
Y
Coverage li

m

ited to EFD

No

Emergency Power

147.100

NW Houston

103.5



350'

N



147.260

Morgans Point

123.0



175'

N

Fusion Rpt - Linked to Texas Patriot Group


147.300

Galveston
123.0



175'
N



223.800
Beaumont - OFFLINE

123.0


250'





223.960

Alvin - OFFLINE

123.0


650'





224.920

Devers - OFFLINE

123.0


750'




442.150
Galveston
123.0


175'
Y




442.200

Alvin
103.5


175'
Y




442.375

Clear Lake Shores
103.5


180'
Y



442.575

Devers

103.5



750'

Y

Very short range

443.100

Morgans Point

123.0



175'

Y




443.400

Pearland (Linked)

141.3


200'
Y

Linked to 147.180 (Angleton) and 147.380 (Freeport)

443.975

NW Houston

103.5



350'

Y



444.800
Jamaica Beach
103.5


100'
Y
















GMRS



















Freq

Location/Description

PL

Emer.PL

Ht

PLRecode

Notes

462.550

Texas City/Galveston

141.3



150'





462.575

Angleton

141.3



150'






462.600

Alvin
141.3


350'



No

Emergency Power

462.625

Chocolate Bayou
141.3


200'





462.675

Astrodome
141.3


450'





462.725

Santa Fe

141.3


100'


















| | | | | |
| --- | --- | --- | --- | --- |
| Digital | | | | |
| Freq | Description | Location | Ht | Type |
| 145.050 | KATY | Katy | 150' | Digipeater |
| 145.050 | KD5SVQ-10 | Angleton | 50' | RMS Outlet |
| 145.050 | KD5SVQ-11 | Chocolate Bayou | 25' | RMS Outlet |
| 145.050 | BIGBOY | Downtown Houston | 1000' | Digipeater |
| 145.050 | KA5QDG-10 | Houston | 30' | RMS Outlet |
| 145.050 | WD8RZA-12 | Katy | 15' | RMS Outlet |
| | | | | |