Martha's Vineyard DX-Pedition 2013
May 3-5, 2013

20th Anniversary!!
It's hard to believe we've been doing this for 20 years!!!



Here is the gang on our first trip
to the island in 1994!
L-R N1JOY, N1DFD, N1IJT, WA1MZL & Terry, KA1BZE, N1OHV, N1OCY, WV1L, KA1ZFV
Check out our DX-Pedition as it happened May 2-5, 2013




Gay Head Lighthouse at Sunset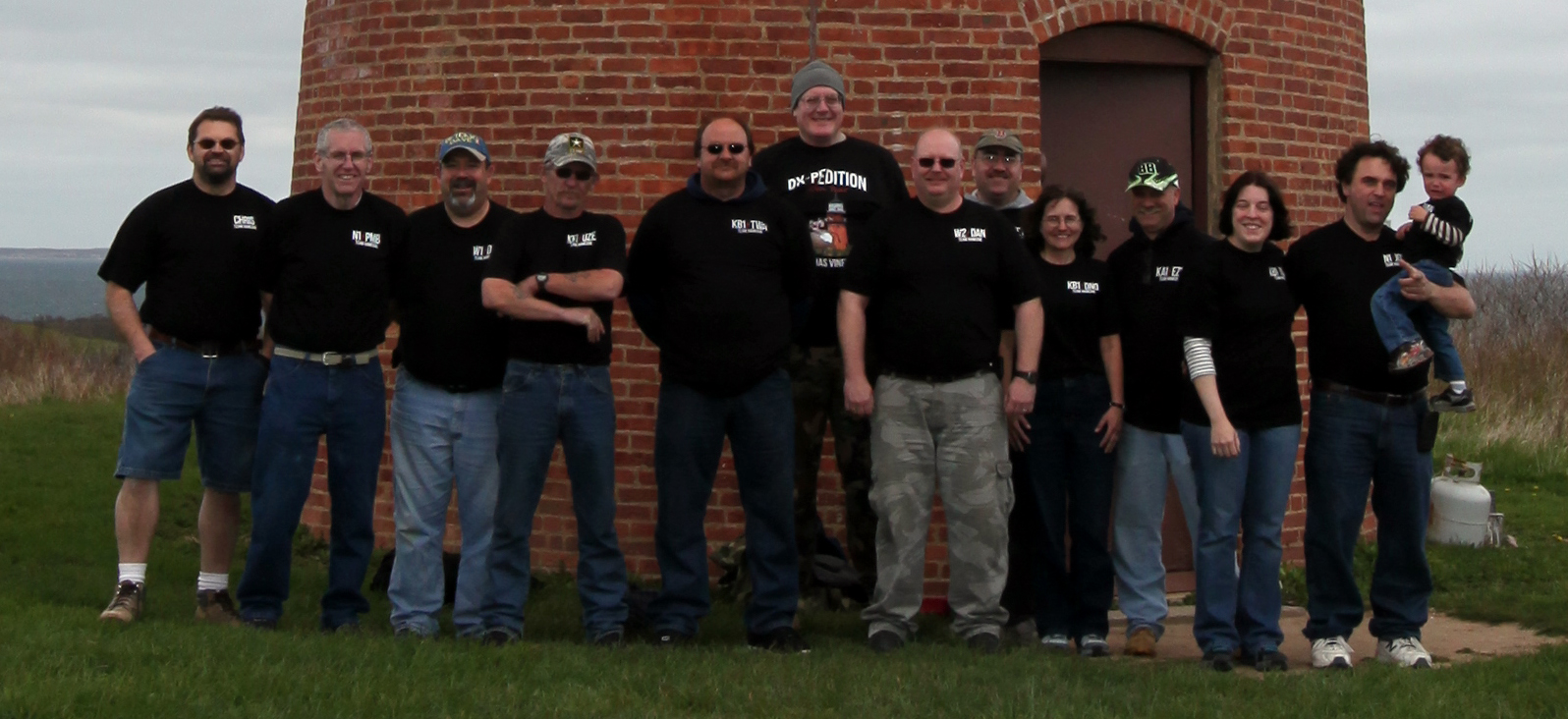 KB1ZTF, N1PMB, W1DJG, KB1UZE, KB1TWA, KB1FUP, W2DAN, KE1LI, KB1DNO, KA1EZH, KB1TQB, N1JOY, & Evan



Lighthouse and cliffs near sunset. The lighthouse is scheduled
to be moved by 2014 due to erosion.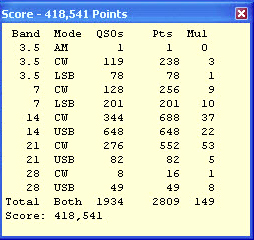 Our Final Contest Score blew away last years
thanks to Dennis, W1UE, working CW and
hunting score multipliers, and the rest of
the gang working everything else!



W1UE doing code on the K3 & AL-811A amplifier.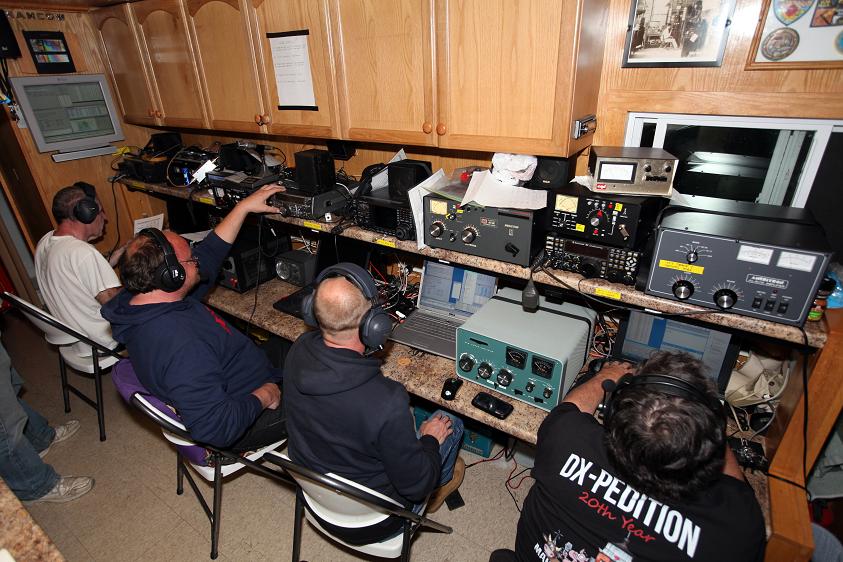 The DX Crew working stations from the HAMCOW.
L-R: N1PMB, KB1TWA, KA1EZH, & on CW is W1UE

Station 1
IC-756PRO
Skywalker 500W Solid State Amplifier
5 Element Hy-Gain 10/15/20M Yagi @ 45 feet
Full Size 80M Dipole @ 40 feet

Station 2 (For local VHF/UHF)
FT-847
Comet GP9 Vertical @ 50 feet.

Station 3
TS-2000
Drake L4B Amplifier
MFJ Antenna Tuner
Cushcraft A4S 10/15/20M Yagi
Full Size 40M Vertical w/4 Elevated Radials

Station 4
IC-756PROII
SB-220 Amplifier
Palstar Tuner
Hustler BTV6 Vertical w/16 Elevated Radials

Station 5
K3
AL-811A Amplifier
Palstar Antenna Tuner
160M Carolina Windom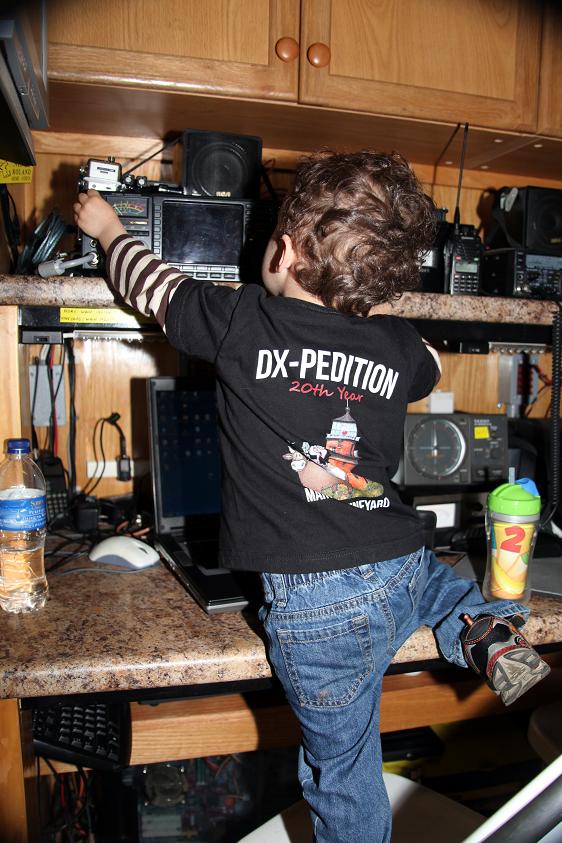 Evan is only 2-1/2, but he already has his own
practice CW key and loves to twist all the knobs
on the radio!



Quahogs steamed in olive oil and lots of garlic!



On Saturday morning we sponsored a water stop for the
MS Society's 'Ride The Vineyard' bike ride.



Rick (KB1LYJ) & Kathy (KB1LPW) have participated in many
previous HAMCOW Events and we always enjoy seeing them
on the Vineyard supporting the MS bike ride.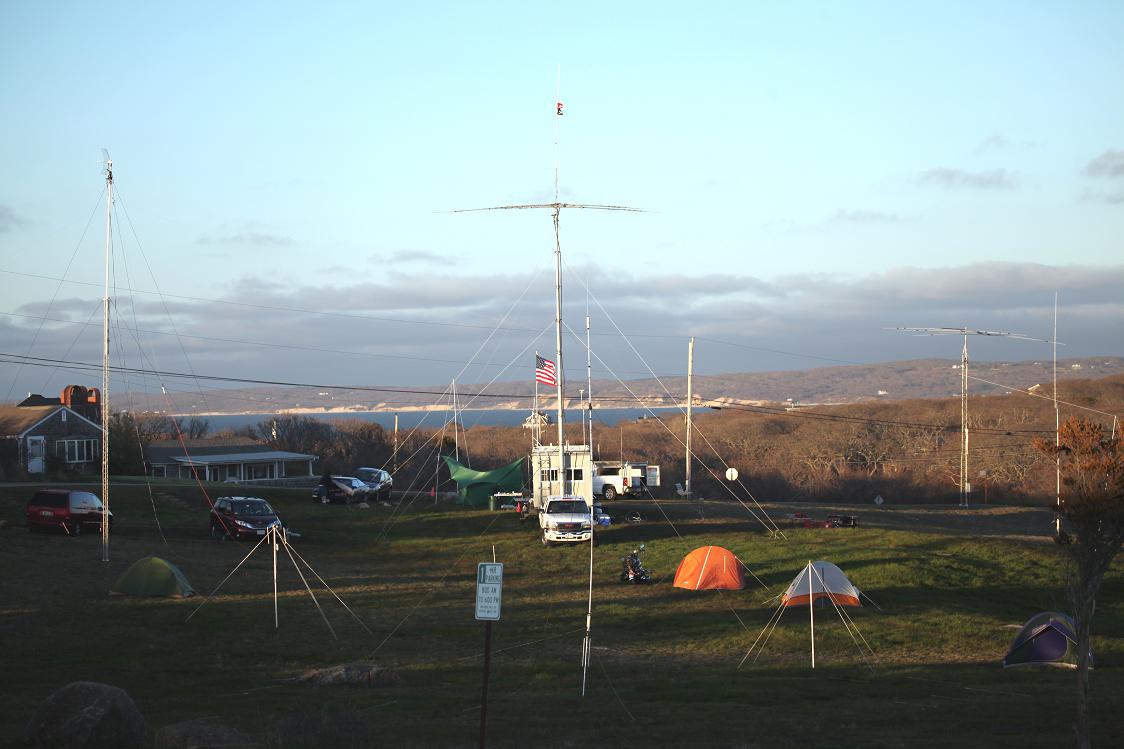 Site Setup 2013. We have plenty of room to spread out the antennas.

Check out our operating field from Faith's Seafood webcam




Setting up the Hustler BTV-6 Vertical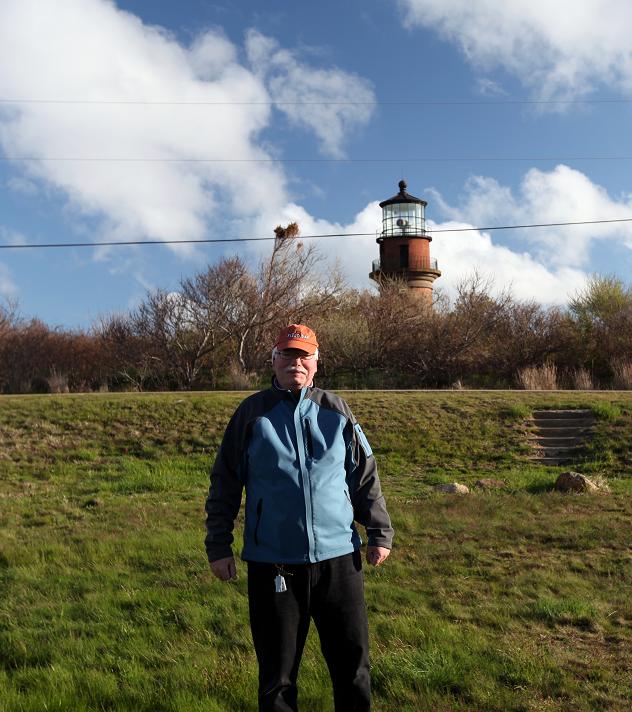 W1MPN, our former ARRL Section Manager, even joined
us for the weekend.



Friday morning and we had a gorgeous day! KE1LI is cooking up
a pile of fresh ground home-made sausage patties, English muffins,
and eggs while KA1EZH & W1DJG do quality control.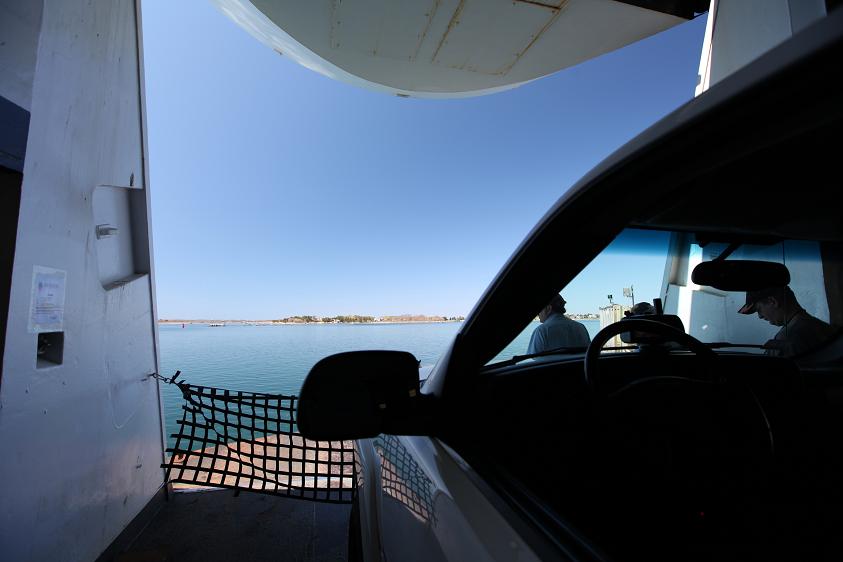 We're on the ferry ready to pull out of port and get to the island.
The HAMCOW is front and center and has the best view on the ship.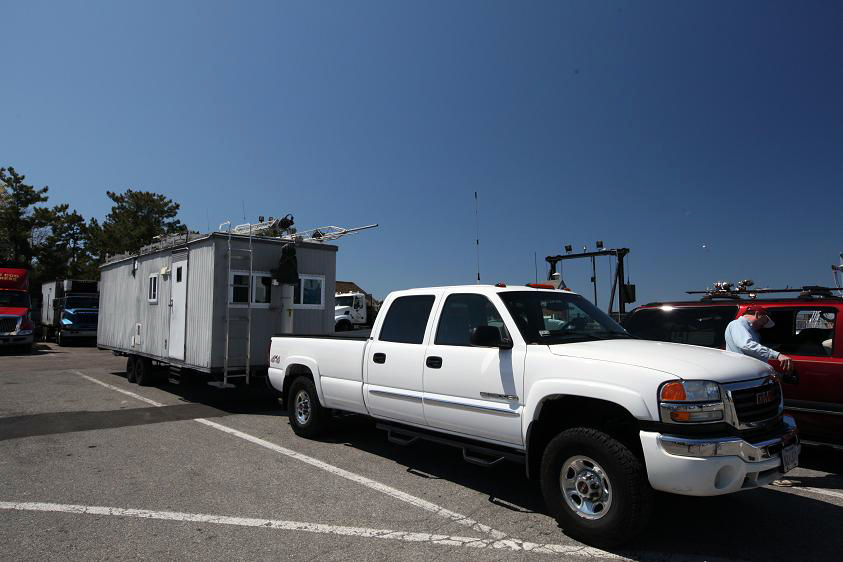 The HAMCOW and the setup crew at the ferry awaiting our ship.



East Chop Lighthouse on Martha's Vineyard as seen from the ferry.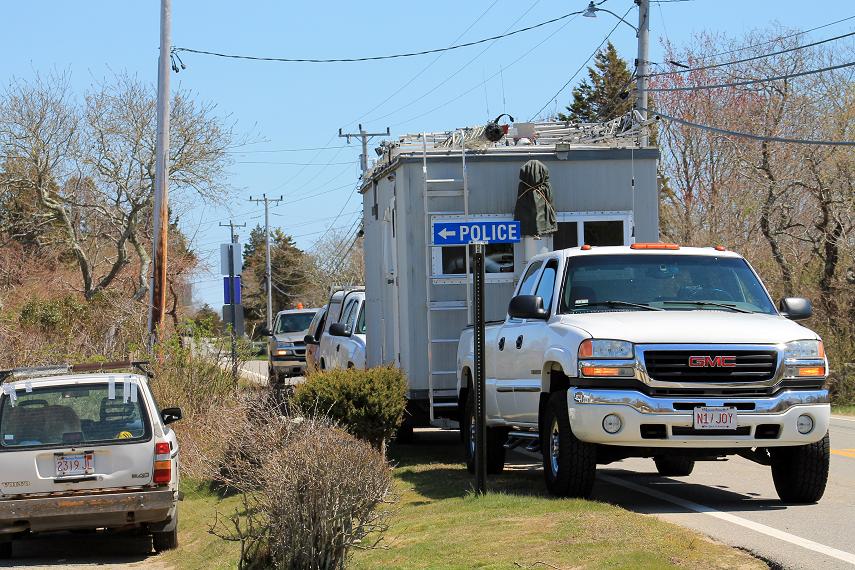 Our first stop on the island is at Aquinnah Town Hall to pick up the key for the bathroom.
Doesn't sound important? Well, it is!



As soon as we get on site, Roland and Dave start unlashing the
antennas from the roof of the HAMCOW.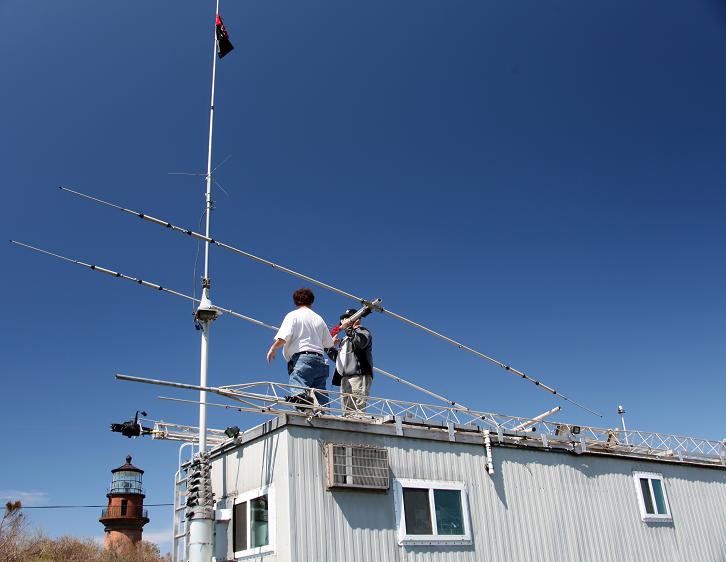 The HAMCOW 5 Element HF Yagi is installed in 3 sections
in about 5 minutes.



The second section gets attached.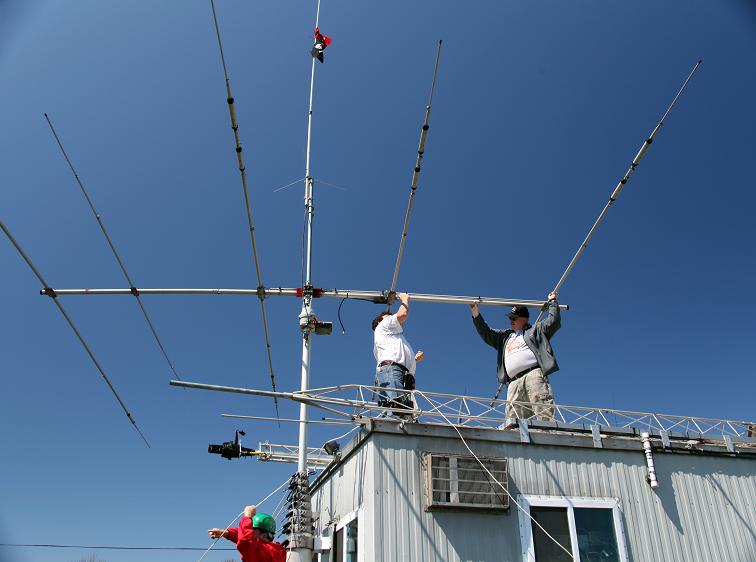 The third section gets attached.



Guy Ropes & Coax Cables Connect Next. D-Clips attach
the guys to the rower, and the coax use N connectors
for fast weather-tight RF connections. The rotor control
cable uses an 8 position Anderson Power Pack housing.
It just doesn't get any easier to hook up everything.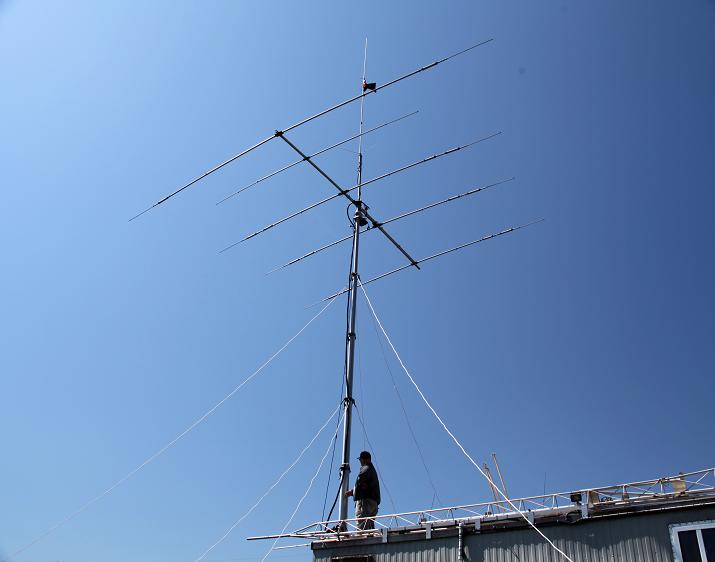 Then the pneumatic tower is telescoped up. Within 2 minutes
and no effort at all, the Yagi is raised to a height of 45 ft.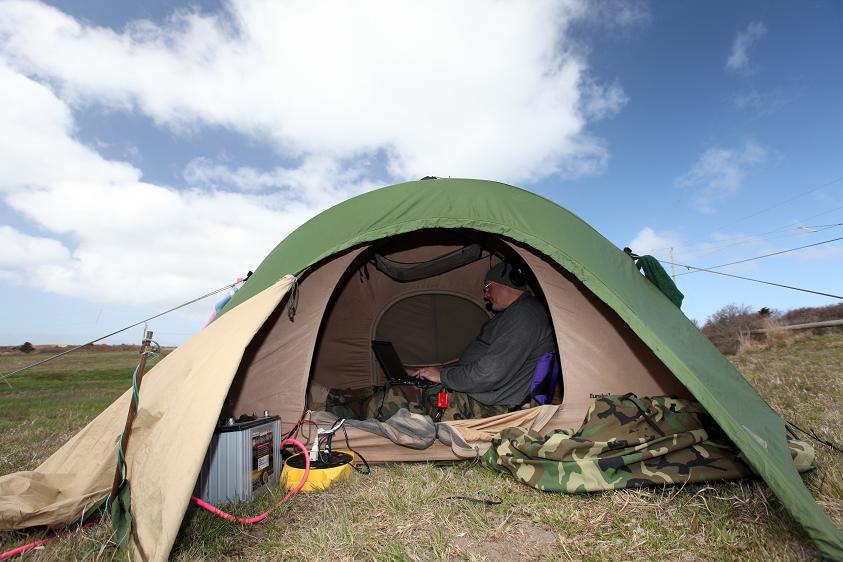 And we also had our Army MARS station running.
KB1FUP ran portable exclusively on MARS frequencies.



KB1FUP set up his NVIS antenna.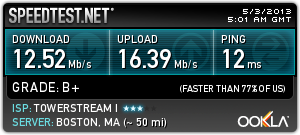 Our long haul WiFi link is working great again this year!
Plenty of free Internet bandwidth to stream video and
play with while we are operating portable.




Our Internet link antenna in its new, higher, position
on the tower in New Bedford, MA. The antenna was
move about 15 feet higher on the tower for 2013.



Perfect Line Of Sight to the Gay Head Lighthouse 20.5 Miles away!
We set up 200 ft. beyond the lighthouse and will have a
great broadband Internet link all weekend.



2012 New England QSO Party (PDF)
First Place Multi-Multi from last years event.


UPDATE 3/27/2013
Radio bench is starting to come together. An Icom 756PROII has been added to the radio arsenal.
Our new generator power connections are done and 2 new electrical outlets have been added
to the radio bench and dedicated for amplifiers. Station 1 is built & tested, so is Station 2 & 4.
Station 1: IC756PRO, 500W Solid State Amplifier, 5 element 10/15/20M Yagi & 8-M Dipole
Station 2: FT-847 & Comet GP9 2M/440 Vertical.
Station 3: TS-2000, Amplifier, Tuner, 4 element 10/15/20M Yagi, & 40M Vertical
Station 4: IC-756PROII, SB-200 Amplifier, Palstart AT4K tuner, BTV-6 10-80M Vertical.
Station 5: K3, Palstar Tuner, AL_811 Amplifier, 160M Carolina Windom


Check out our commemorative 20th anniversary T-Shirt
Thanks to Mark (N1DU) & his daughter Colby at Corporate Image Apparel

UPDATE: 3/11/2013:
HAMCOW preparations are already beginning. Our new 1080p webcam is installed, the new BBQ grill
is ready to go, and the updated generator AC power connections are almost done. The DX-Pedition
announcements have been made to the ARRL, CQ Magazine, ARLHS, & RSGB. The ferry reservations
have been made, and the HAMCOW supplies are starting to get stored away. This years station setup will
be very similar to last year, which was probably our best layout to date. In the coming weeks, stay
tuned for more updates and info for our event. THis is the 20th consecutive year we have held our
humble DX-Pedition at the Gay Head Lighthouse, and we're still going strong!




Our site setup will be the same as it was for 2012. This configuration worked well with very
little interference between stations. It was nothing a simple band pass filter couldn't resolve.
The Gay Head Lighthouse is at the top center of the image.