Martha's Vineyard DX-Pedition 2011
May 6-8, 2011

Thursday afternoon the HAMCOW pulls into the field at Aquinnah Circle.
We were able to get on a ferry 1 hour before our reservation, so we arrived
earlier than anticipated. More time for fun!



Friday morning was beautiful and sunny!



Beauty Eh'? W2DAN's HF Yagi is in the background.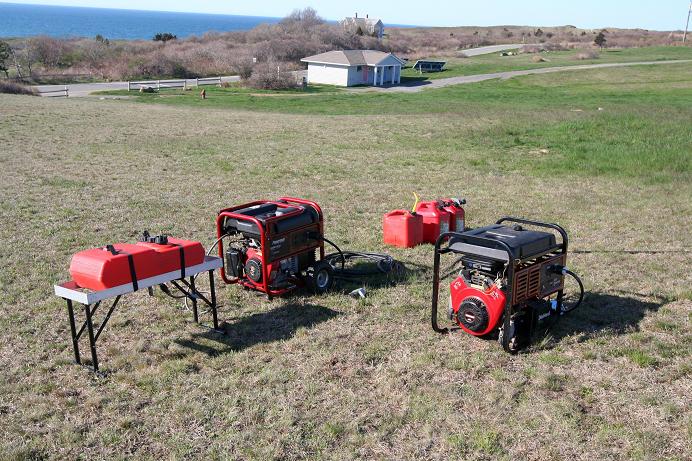 Big generators to keep radios and amplifiers going strong.



Plenty of cellular Internet connectivity. This weekend
we are using Verizon and AT&T 3G air cards.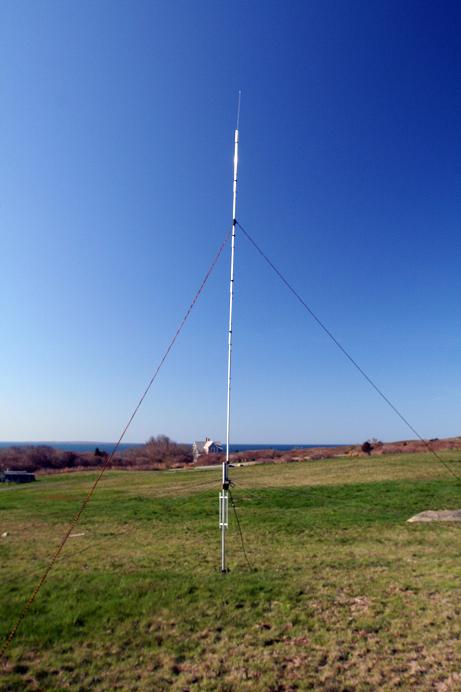 A new antenna added to our arsenal is the Hustler
BTV-6 vertical, which covers 10-80 Meters.
It is equipped with 16 elevated radials and sets up
in just a few minutes.



Looking straight up the pneumatic tower.




On the left is the ocean, Gay Head lighthouse in the center, and the HAMCOW on the right.



KE1LI knocking out 40 Meter contacts.



KB1TWA working 20 Meters.

This is our site layout at the Aquinnah Circle. Plenty of room in between antennas. The antennas
are in a line because there is a ridge along the field that we take advantage of.



This year we had a special treat. The Gay Head Lighthouse was
open to the public for tours, and most of the guys took the
opportunity to crawl around the structure we've paid
homage to for the last 18 years. Here is KE1LI
& KB1JBC at the actual light, which was running
during the tour.