Patriot Triathlon 2010
June 19th, 2010

The HAMCOW was again the Net Control station utilizing
2 Meters simplex and the HAMCOW UHF repeater. People
with HT's manned the checkpoints closest to the camp,
and we utilized mobiles for the checkpoints at the far ends
of the course.

This year we actually had to man 4 courses at once
since the Patriot Triathlon was also run simultaneously
with the Minuteman Sprint race. This was a shorter swim,
bike, and run event geared towards beginners. Quite a few
local, and some not so local, Hams assisted with manning
the checkpoints along the routes. Some injuries were reported,
along with several cases of heat exhaustion requiring
several ambulance calls. There were also a few bicycle
breakdowns where we were able to assist with getting
the riders hooked up with a bicycle repair vehicle that
was on the course.



It's early morning and there are hundreds of athletes
staging their bicycles and donning their
wet suits for the long swim ahead.



Dozens of swimmers take on the 1.2 mile course.
There are several waves of swimmers who enter the
water by entrance category. All along the course
observers who carefully watch for trouble and are
prepared for a quick rescue if necessary.

Here is Melanie, KB1TQB, 6 months pregnant and
trying out her new Icom HT at her first public
service event. She definitely had to get used
to the speaker mic hanging off her collar.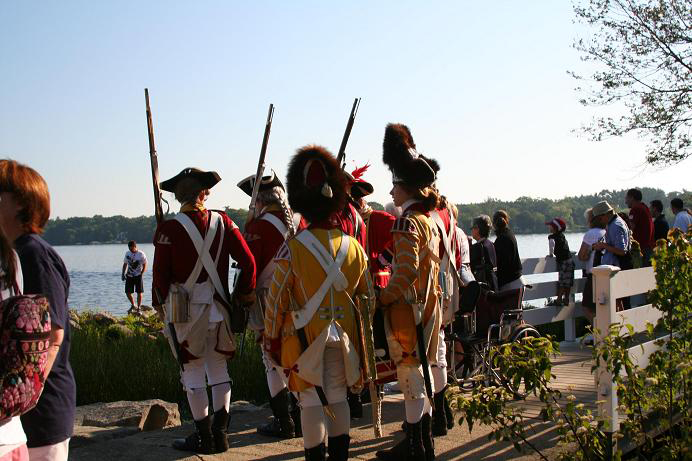 The Colonial troops kept the swimmers motivated. It was a
hot day and I'm sure they were very uncomfortable in their
heavy uniforms, but they kept up the enthusiasm.

After the swim the riders head off on their 58 mile bike ride.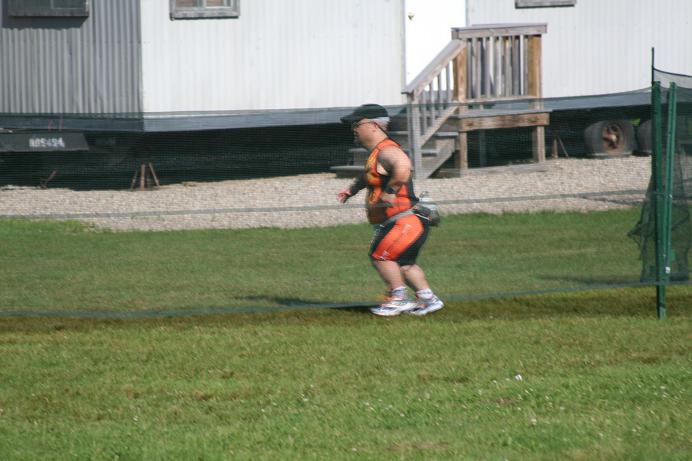 The athletes come in all shapes and sizes.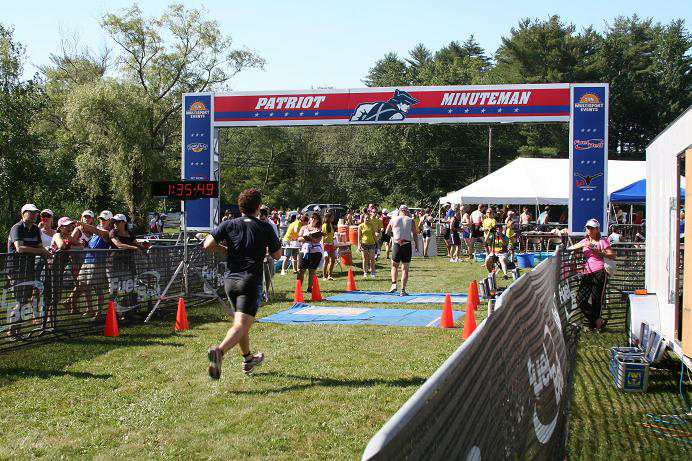 Each athlete has and RFID tag and they are electronically
recorded as they go through each transition.



Back to HAMCOW Events