NEAR Fest XVI - Fall 2014
October 10th & 11th, 2014

New England Amateur Radio Festival
Deerfield Fairgrounds, NH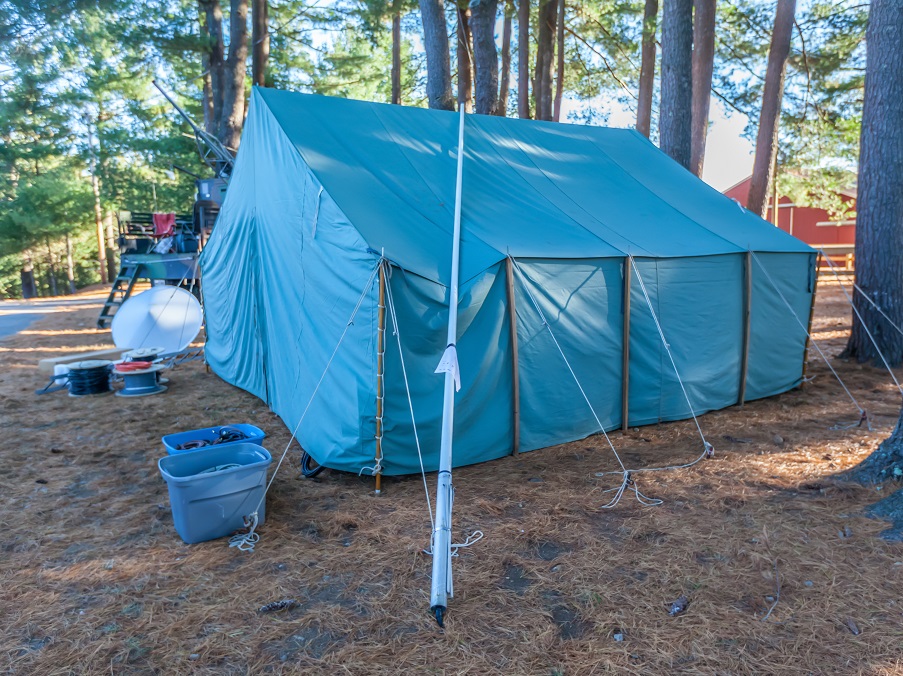 The main focus of this trip was to sell stuff! Here is the tent we
peddled our wares in.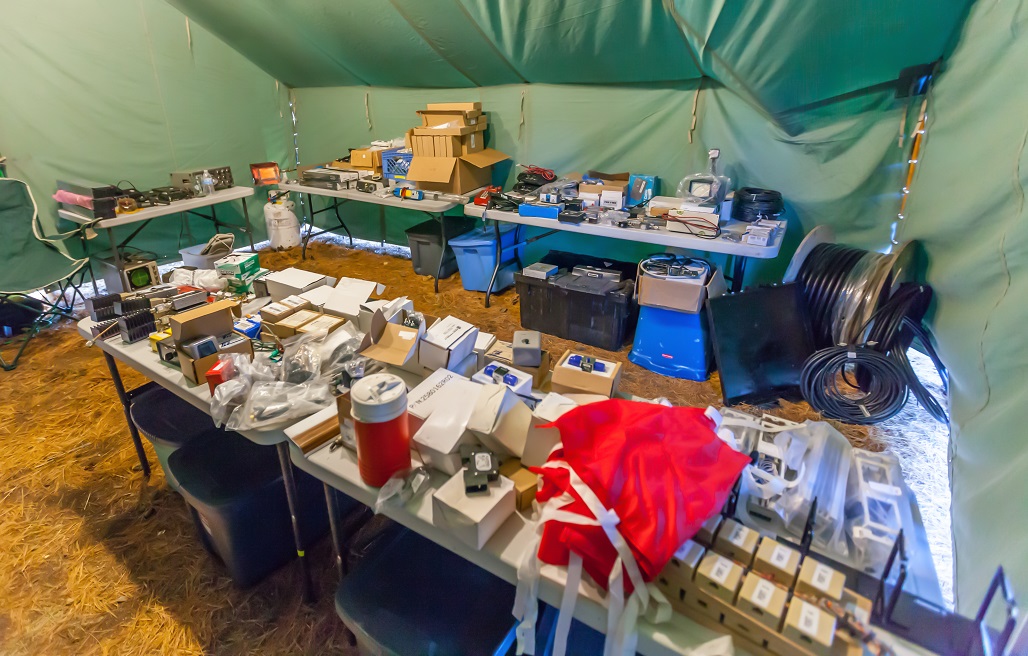 Good Stuff Cheap! This was "The Weekend of Whatever".
Whatever it took to get you to buy our stuff.
N1JOY needs his garage cleaned out!
Several Team HAMCOW members put their goods out for sale
inside the warm and dry tent. Propane and electric
heaters kept the chill away.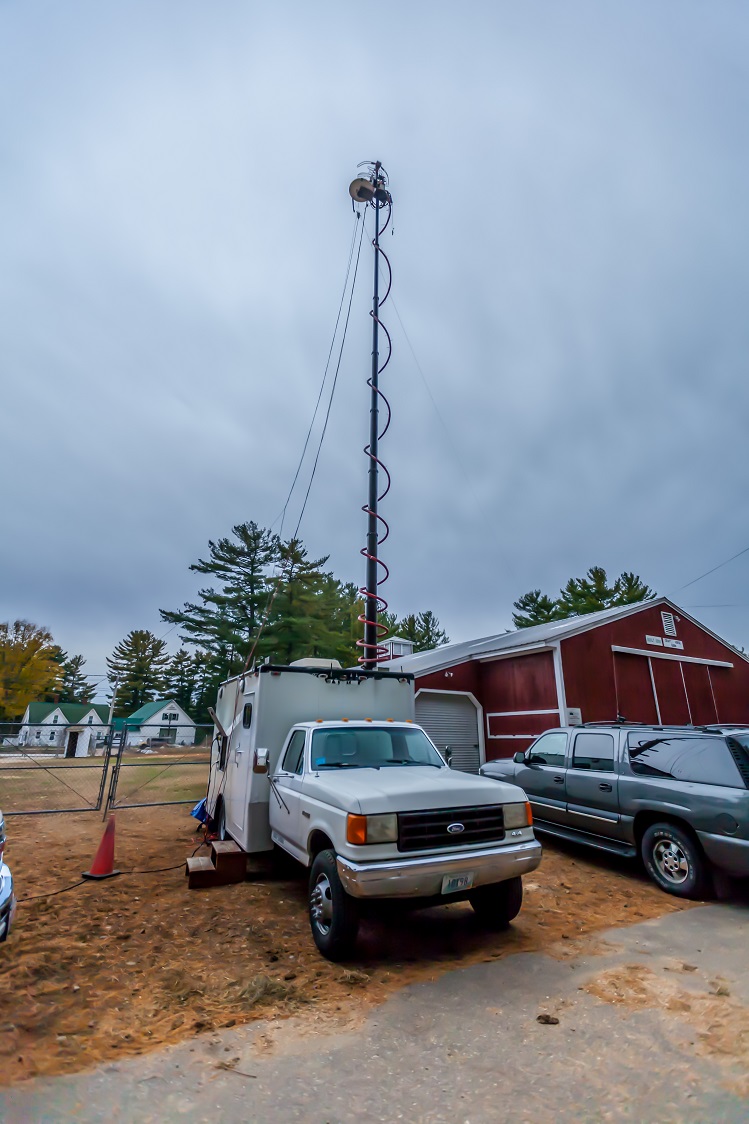 KB1VYD brought his combo Ham Radio / Video Production
vehicle known as "Unit 14".



W2DAN cooking the mandatory bacon for breakfast.



Eggs to order gave the crew a good warm start to the day.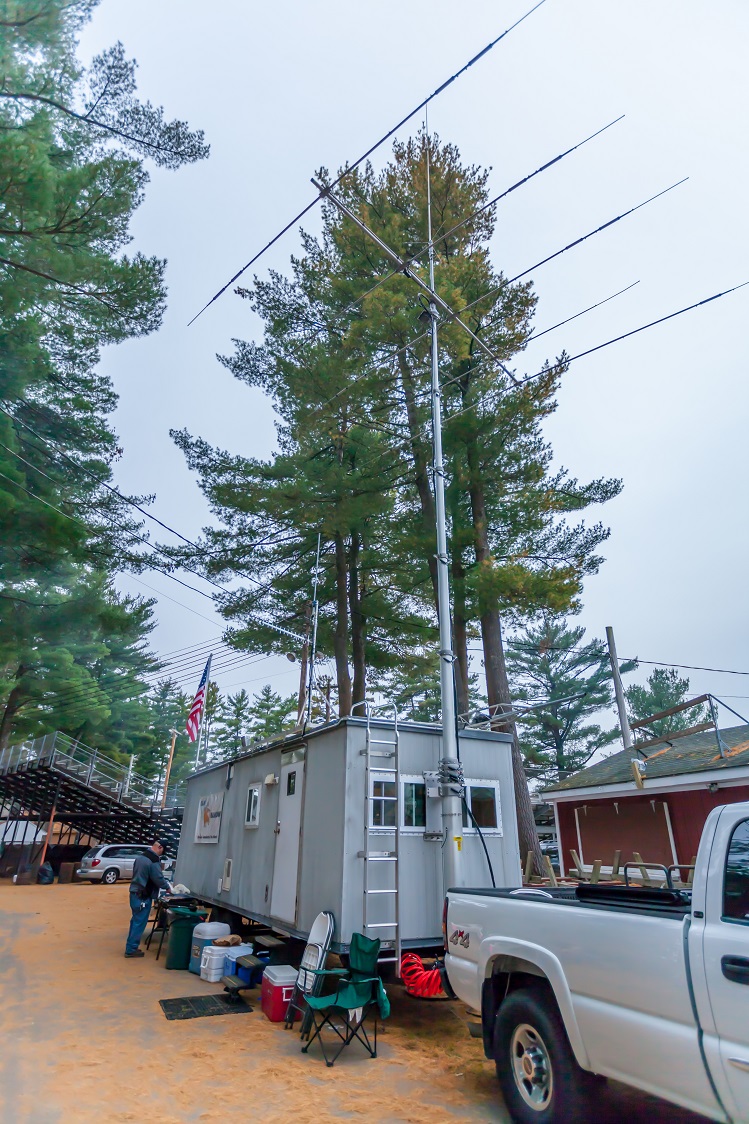 The HAMCOW was our home for the weekend, and the tower
was partially telescoped to avoid overhead tree branches.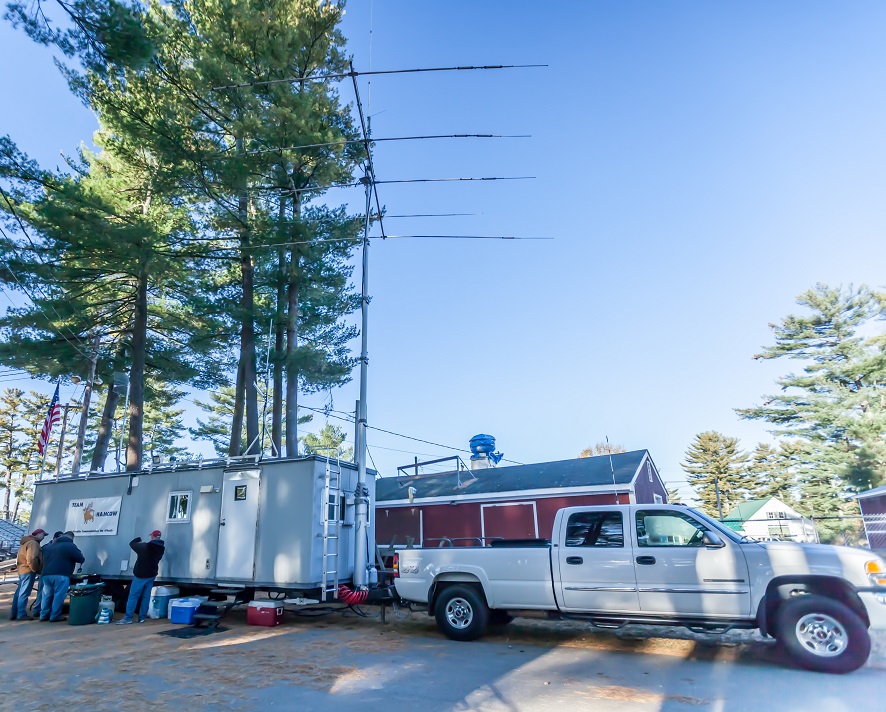 We parked in our usual location and have plenty of space for the
truck and trailer, with the club tent set up directly across the street.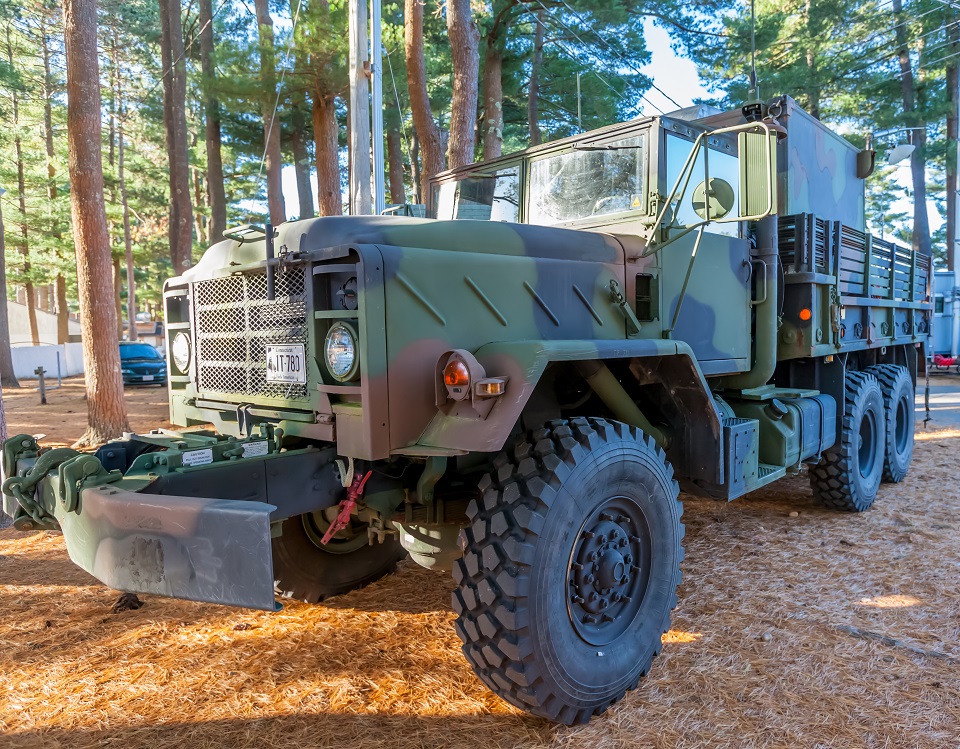 Team HAMCOW members are known to be a little over the top.
KB1TIM brought his 5-Ton military truck. It got some looks!



How would you like to seee this in your rear view mirror?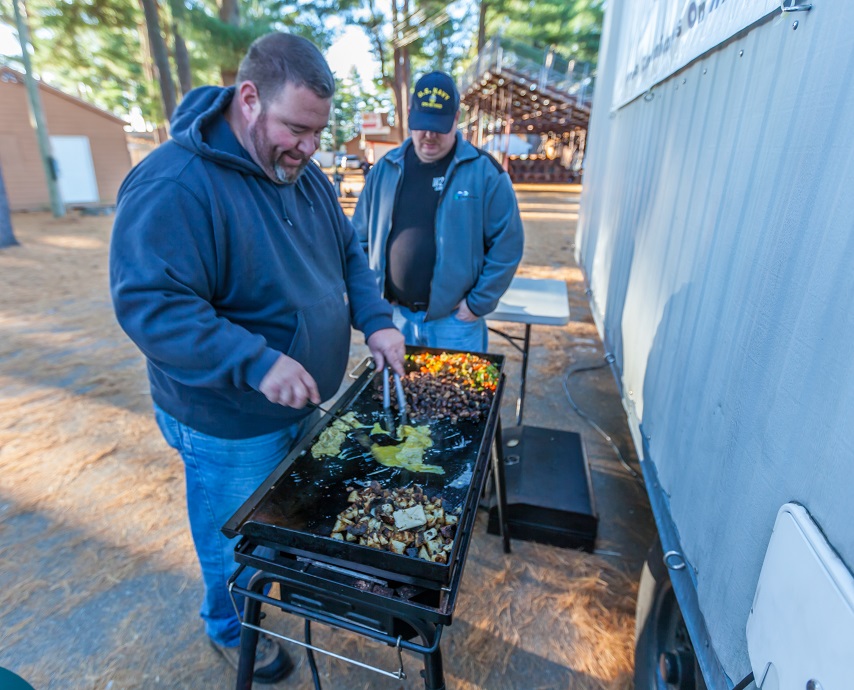 KB1TIM making breakfast burritos.



The tent can be secured at night, and with a little heat going inside,
everything stayed warm enough to avoid the morning dew.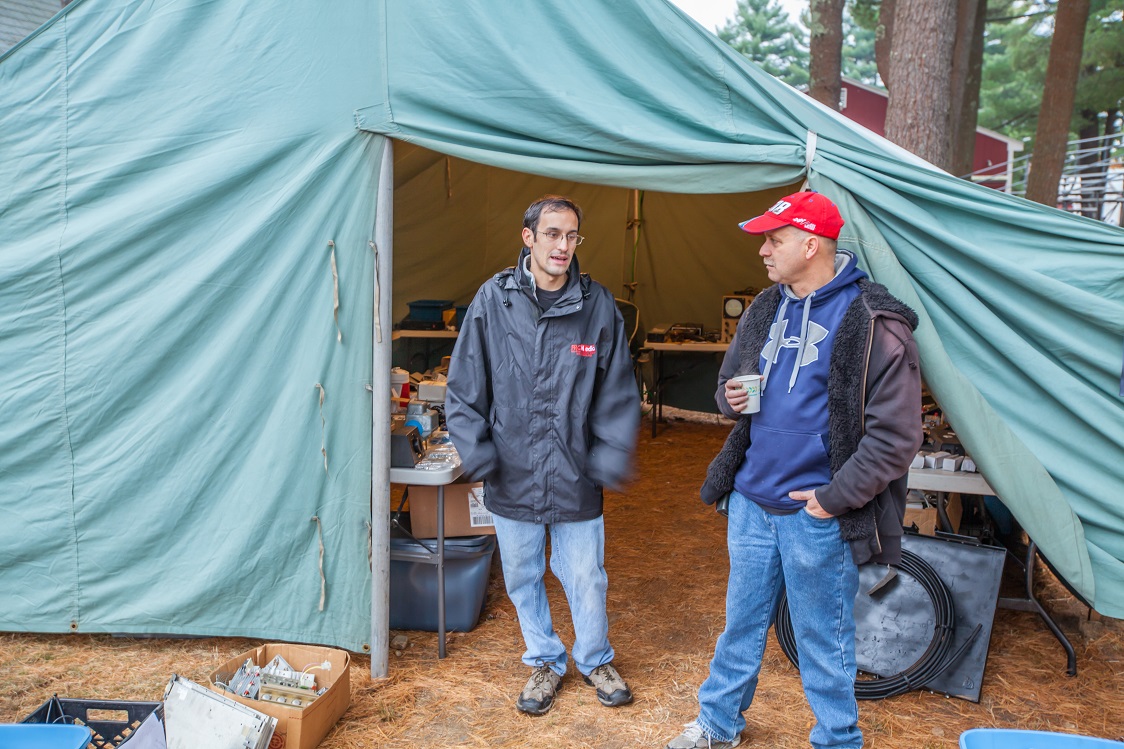 KB1VYD & KA1EZH manning the tent sales.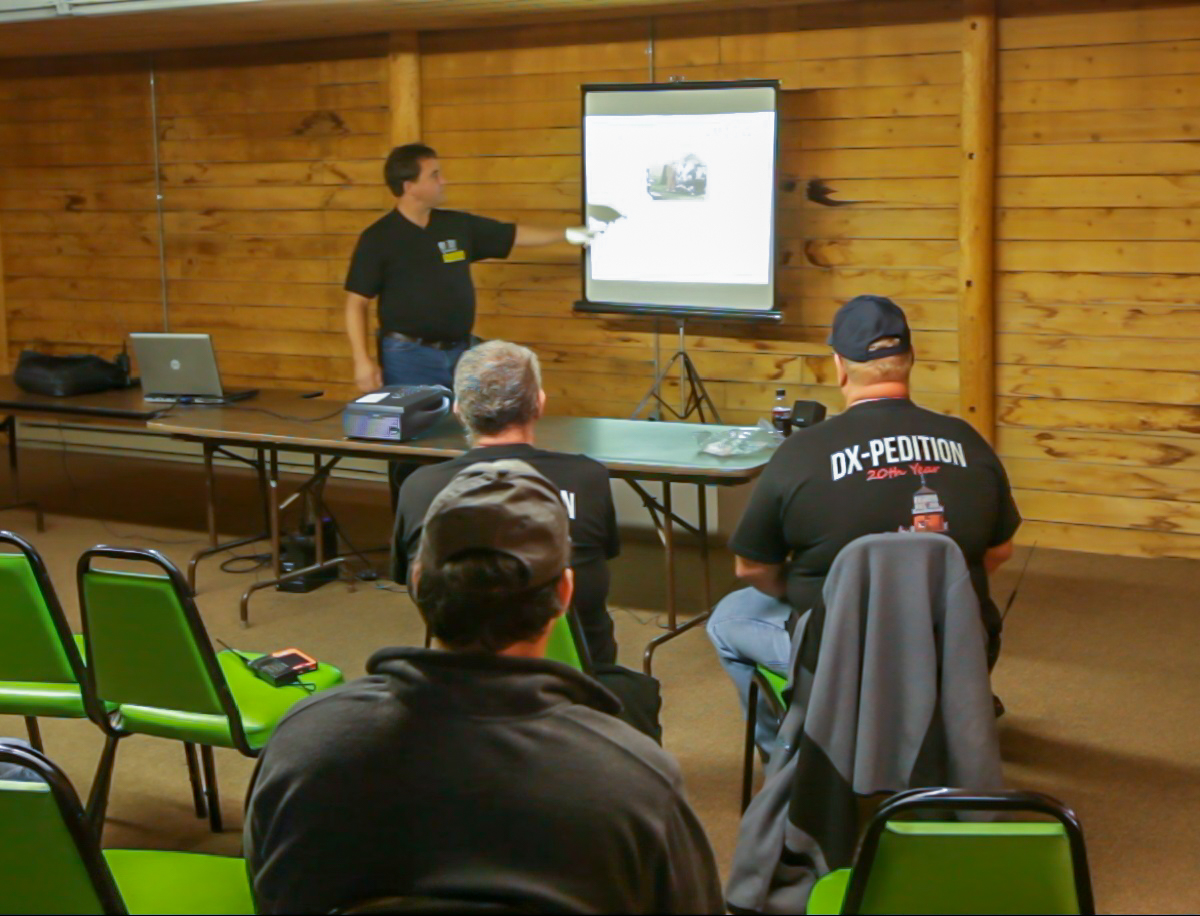 On Friday N1JOY conducted a 1-hour long seminar on the history of the HAMCOW to a
about 20 attendees in the entertainment building.

Back to HAMCOW Events