Near-Fest XXII 2017
October 13th & 14th, 2017



KE1LI Selling Stuff




The HAMCOW Gift Shop full of all those things you didn't know you needed.



HAMCOW tower was elevated for show & tell.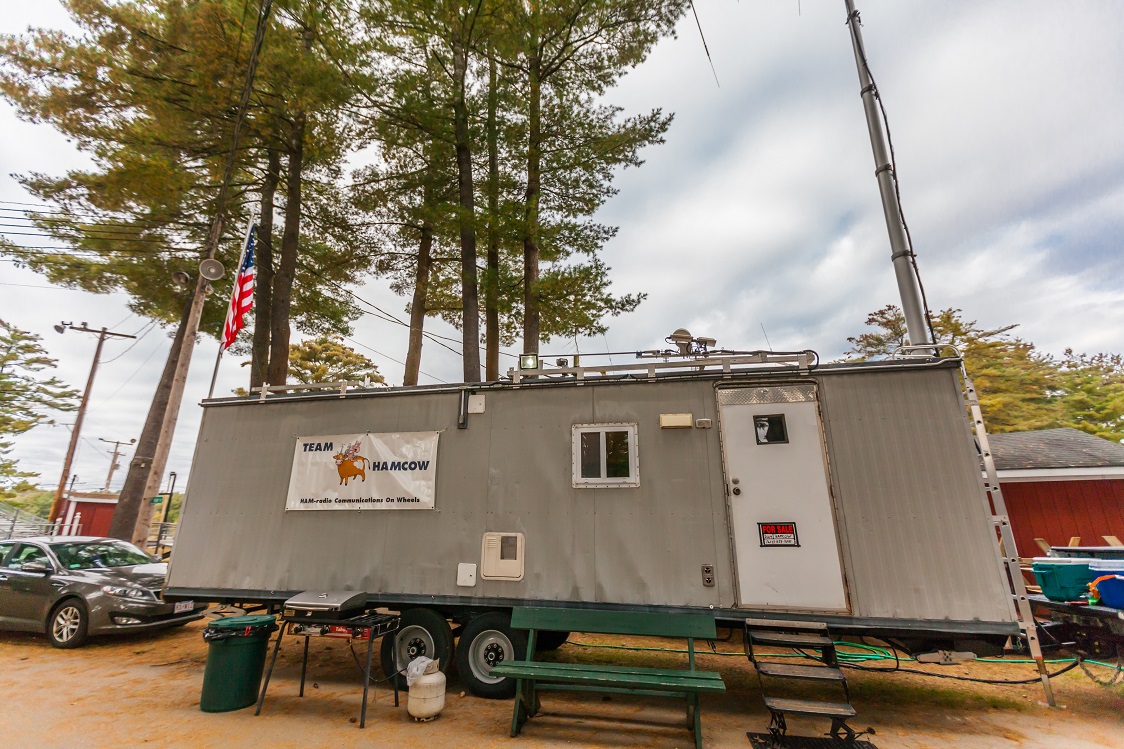 Everything has a price. For Sale sign on the HAMCOW to see if any leads could be generated.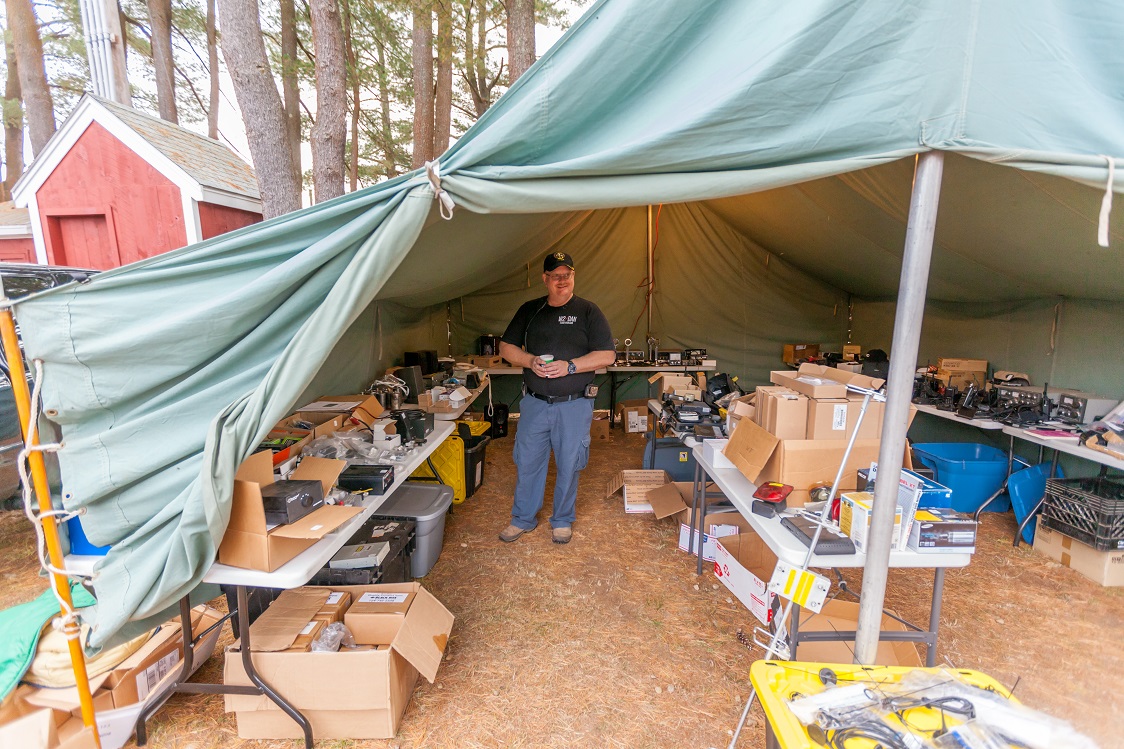 W2DAN is manning the tent.



K1WIZ selling a DMR radio to KA1OEI.



KB1TIM taking a break.