Field Day
June 25th & 26th, 2011

This years Field Day event was held at our usual location at the
Fall River / Freetown State Forest ranger station. The HAMCOW
was our main air conditioned operating center.


HAMCOW is set up with the 5 Element HF Yagi, 5 Element
6 Meter Yagi, 160-6 Meter Dipole, Dual Band 2M/440 Vertical,
and APRS 2 Meter Vertical.
And of course we proudly fly the American Flag!



A closer look at the HAMCOW array. Notice the SGC antenna tuner just below the
HAM-IV rotor which tuned the 160 Meter Dipole on all bands.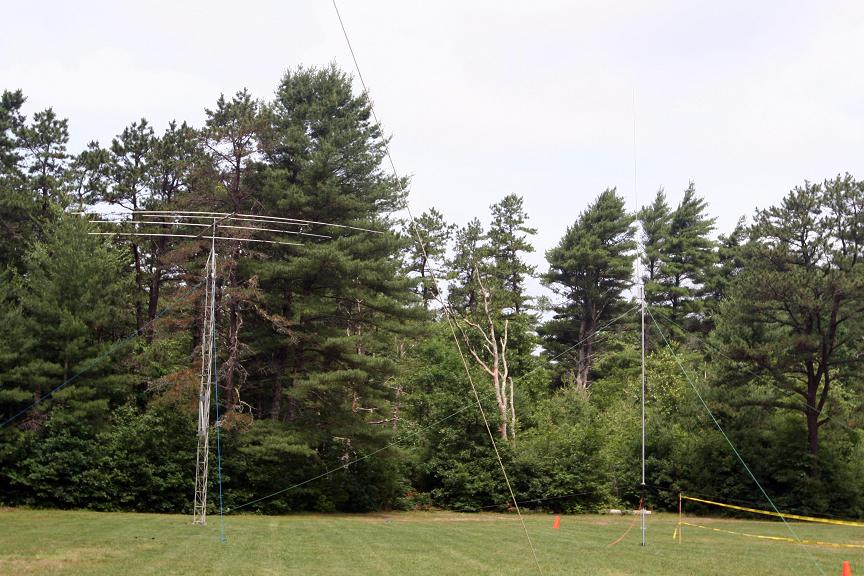 Here is the 2nd HF Yagi, 80 Meter Dipole (difficult to see),
and the 40 Meter 1/4 Wave Vertical


WB1HGA with his CW QRP K1 radio. The solar panels are the 45 Watt setup sold by
Harbor Freight.


The ARRL Ham Radio Information Table for Visitors.




Don't be scared! The HAMCOW was not assimilated by the Borg!
K1EYG plays around with his infra-red night vision goggles which
will help him find the men's room after dark.

W2DAN operating late into the night.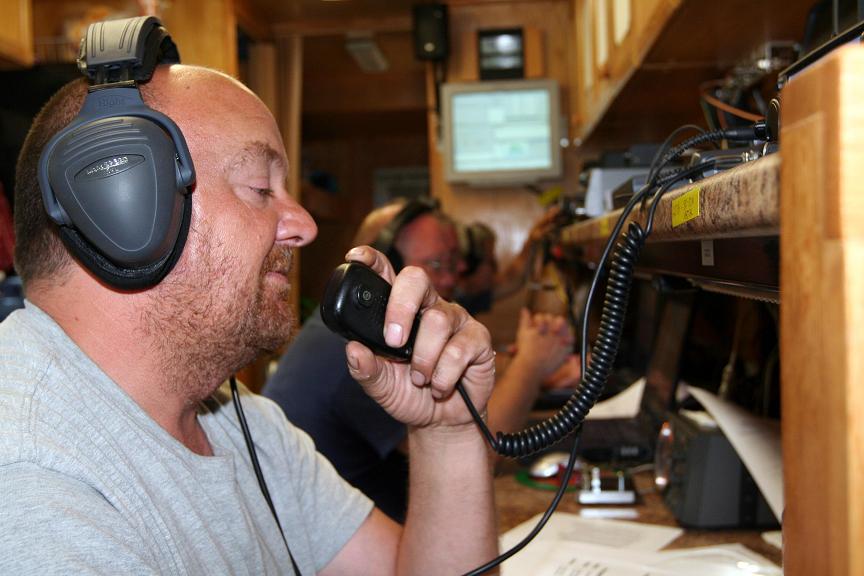 KB1TWA running the GOTA station.



This year we ran as a 2-Alpha with a VHF Station.
W2DAN on HF, N1PMB on 6 Meters, and WB1HGA
knocking out HF CW contacts.



W2DAN cooked up some tasty omelets for breakfast.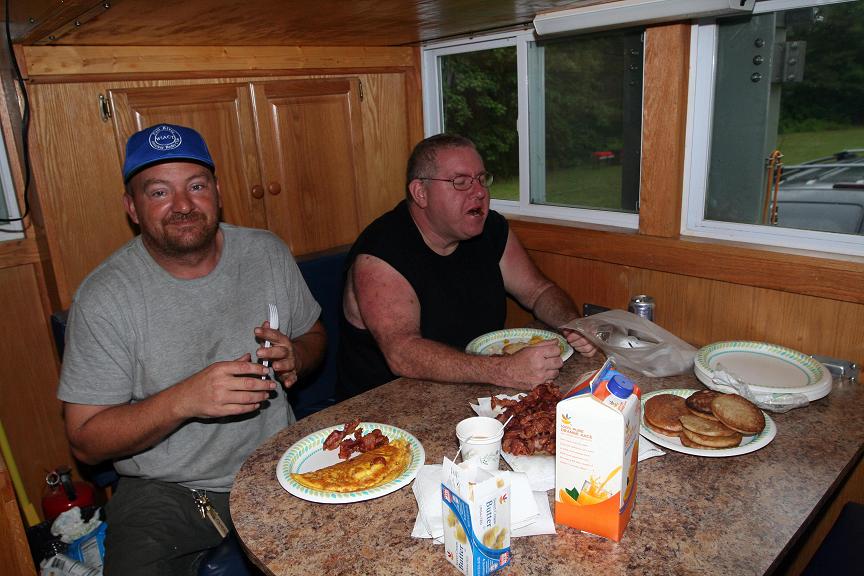 KB1TWA & N1PMB are sure enjoying Dave's cooking!
A nice pile of crispy bacon, toasted English muffins, and
fresh orange juice made for a good start to the day.