Cranberry Trifest 2010
August 28th & 29th, 2010

The Cranberry Tri-Fest is a 2 day event. Saturday was a Sprint Triathlon
followed by a kids Duathlon, and Sunday was an Olympic Triathlon.
It was a challenge getting enough Hams to support this event
with the date coinciding with the bi-annual Boxboro Hamfest.
The good news is we ended up with just the right amount of help
both days and were able to support all of the course checkpoints.
There were 14 Hams on Saturday, and 19 on Sunday.

Click to see Saturday's Sprint course.



Click to see Sunday's Olympic course.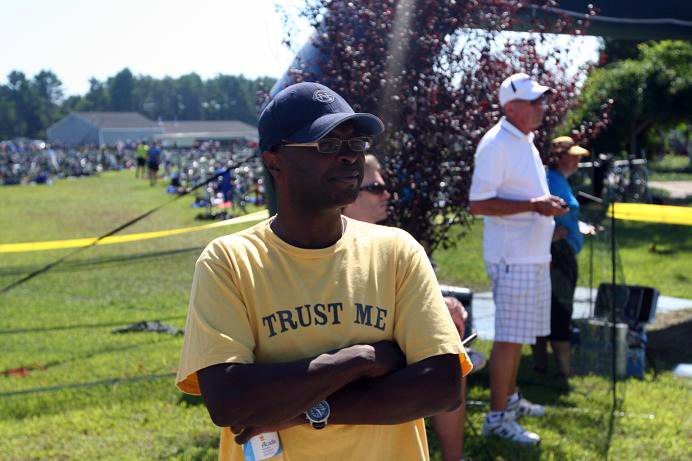 Would you trust this man? Chris, KC0CLT, was covering
the race transition points trying to keep track of who the
first and last racers were departing the camp and heading
out onto the roads of Lakeville.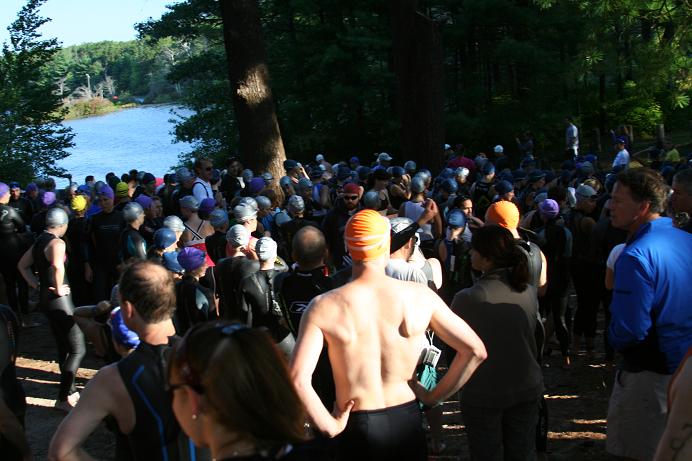 Hundreds of swimmers stand by waiting for their race
category to get the OK to hit the swim. Swimmers are
grouped by age, experience, and previous qualifying
finishes.



Wave after wave of swimmer take to the water.




After the swim, racers transitioned to their bicycles.
They are required to walk out of the transition areas
for their safety, and once in the clear on the pavement,
then they can saddle up and head out for their ride.



Returning from their long ride, they transition back in,
park their bikes, and put on their running shoes.



Saturday's winner made it look so easy!



Quinn, KB1TRY, camped out the entire weekend. Here he
is hanging the various banners on the HAMCOW Friday
night while we set everything up.



KE1LI was our primary Net Control on both days, but was
also assisted by KA1BZE & KB1TQB.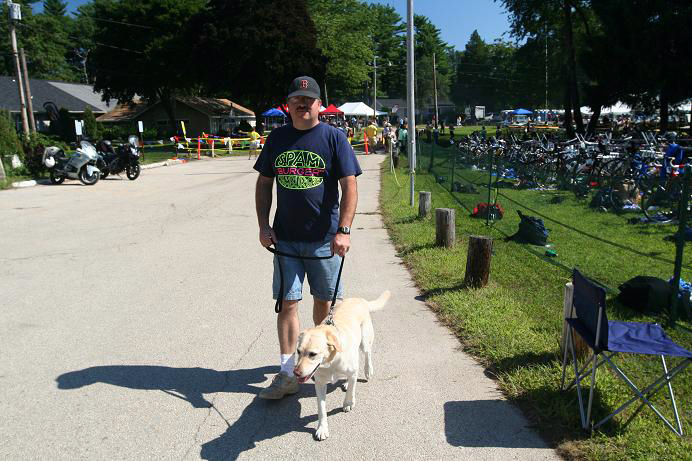 Paul brought Sophie, his 9 year old Lab. She made sure
we all had enough experience throwing her ball
whenever we had a spare moment.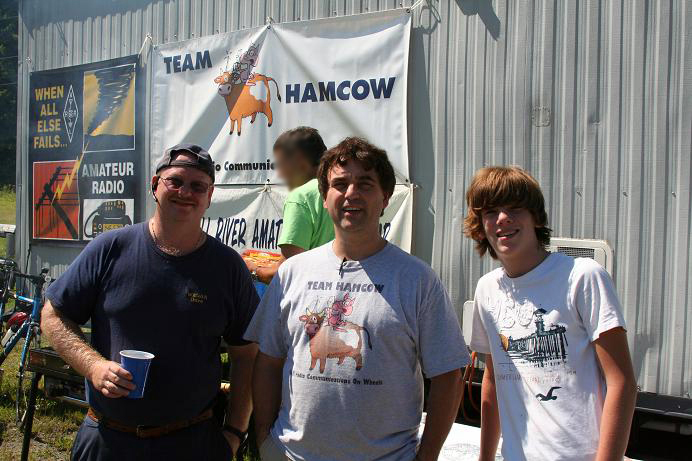 L-R - W2DAN, N1JOY, & KB1TRY