Network analyser 0-100 MHz

This analyser consist of:


200 MHz DDS generator
PIC18F4550 microcontroller
Attenuator unit
return loss bridge with ad8307
level meter unit with ad8307
Generator output level : -50dBm ... 0dBm
Level meter range : -65 dBm to +20 dBm
Return loss bridge balance : 50 dB

Functions:

Signal generator - sine wave 0..100 MHz
Level meter - 50 ohm
S21 and S11 measuring with external open/short and load calibrators
marker and zoom functions
My magnetic loop S11 characteristic. Tuned to 14.04 MHz.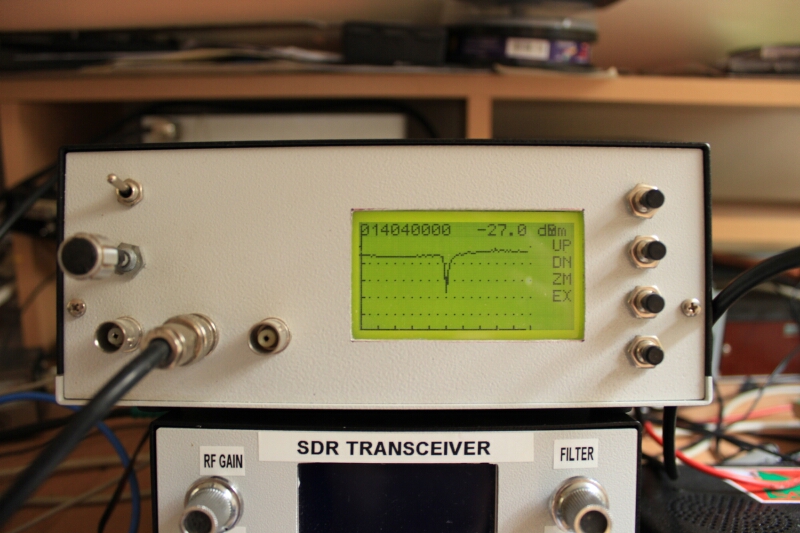 Internal setup before finished installation. (not the final state is shown)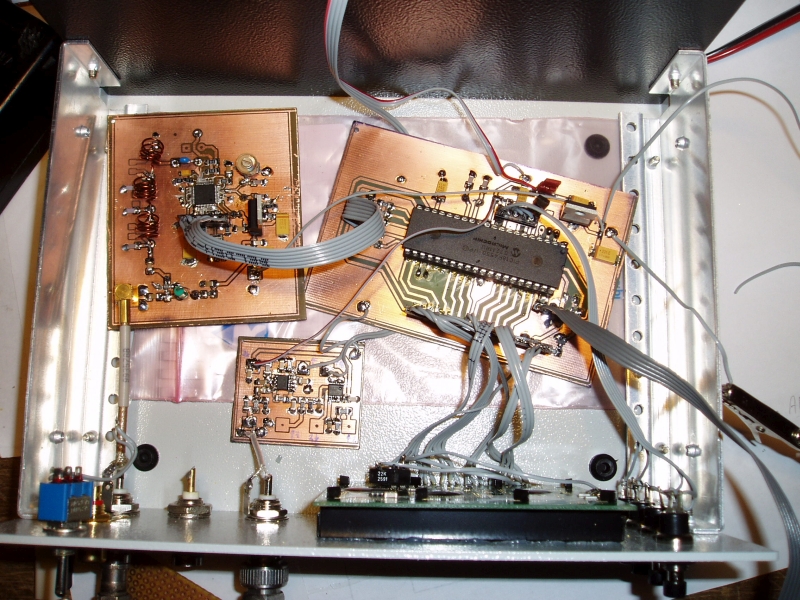 Controller unit



Output attenuator section



Return loss bridge with AD8307.



AD9859 200MHz DDS unit