Burndept 536
VHF AM Mobile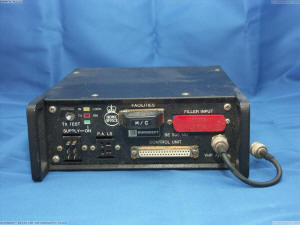 Burndept BE536MU.
AM only.
256 channels 143 – 156 MHz mobiles boot mounted
2 OFF Provisional service manual in stock
Burndept BE536MU-544 base station
As used by Police in temporary base station requirements.
Burndept BE536
Burndept BE536 in suitcase
Burndept BE536 and Data Fill Unit
Burndept BE540 UHF crystal controlled 20 watt mobile.
Provisional service manual.
1 OFF.
Burndept BE544.
AM/FM.
256 channel 143 - 156 MHz mobiles boot mounted
10 OFF on 2 metres, ex Metropolitan Police auction
Provisional service manual in stock.
Burndept BE544 High and Low Profile Control Boxes
Burndept talk-through dual control box for
BE544-BE540/Westminster UHF
or
BE536MU-BE540/Westminster UHF.
2 OFF.
(1 struck by lightning)
Service manual.
BE540-BE544 Repeater
See Also