THIS IS THE G8NWS Web Site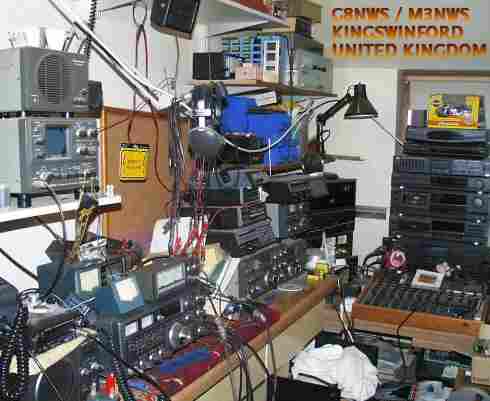 The Radio Room is still undergoing a re-build (new photograph to be uploaded summer 2012), hence the mess of wires and bits on the floor,
to the left out of shot is an NRD RX, Kenwood Dual Band, Yaesu 726R, Trio TS830s with a pile of Scanners on top, the corner is loads of recording equipment, with ex PMR Pye UHF base station at the end of the shelf, to the left is an Alice Mixer (ex local Radio Station) surmounted by CD players and Cassette Decks, used for Radio Program Production and transcribing Vinyl and other sources to MP3 format.
I am a member of the RSGB, RAOTA and the ISWL

http://www.rsgb.org/

http://www.raota.org/

http://www.iswl.org.uk/


Station located in Kingswinford a suburb of Dudley in the West Midlands County of the UNITED KINGDOM
This site is still Under Construction but for now check out my out of date site

http://www.dynamike.net

for all the info on the Harley-Davidson Lifestyle,

Motorcycling and Amateur Radio do go together, just look at the British weather.
Read This First!


Click Icon for the "Howto" Page




Attention New Users:
QSL.NET is funded by these fine sponsors, please help support QSL.NET by viewing a few sponsor pages that interest you.
73 and Thanks,
Al K3TKJ


You are visitor number
since 04/04/02