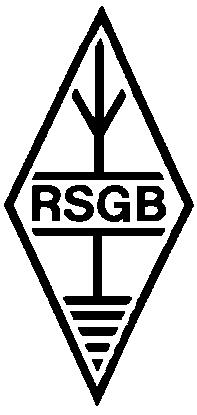 Welcome to the Shack of
My shack is located in Middlewich, Cheshire (IO83se). I have been licenced since January 1988. I am married to Laura M3MYX. My main activity lies on 6mtrs, 2mtrs and 70cms, and now with the new UK licencing conditions, 40 mtrs. After a talk at my radio club about EchoLink, I decided to give it a try. With my first try I had a QSO with K1OF/M from Westport Connecticut USA. I now have computer access via EchoLink as well, my node is 110165. Also available via Skype: Clive-G7APM

My shack has not been rebuilt as of yet, the intention is to convert my large box trailer as a mobile radio shack so I can tour the County.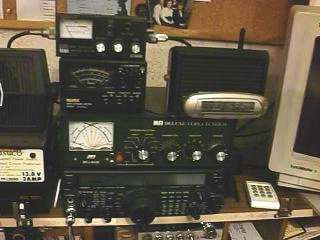 At present my main rig is a Yaesu FT847 running 50 watts on 2mtrs and 70cms, 100 watts on 6mtrs into a Co-Linear, Tri-Bander, and 100 watts on HF into a G5RV. I also have a Kenwood TR7800 2mtrs running 25 watts as a back-up. Mobile operation is by way of a Yaesu FT7800E running 50 watts in each of the vehicles to a ¼ wave mounted on the roof, and a Alinco DJ-V17e FM 2mtrs Hand Held Transceiver running about 4.5 Watts, with a Icom IC-4GE for 70cms operations.

Another interest is Microwaves. Although I do not have any equipment for the microwave bands myself, together with Peter Horbaczewskyj, G4ZXO and Jim Gale, G4WYJ, I form part of the microwave team, operating 3cm & 6cm under the call of Peter Horbaczewskyj G4ZXO. Each month, between May and October, we spent a day on the South Downs at Ditchling Beacon, near Brighton, Sussex (UK) working the microwave accumulatives contest.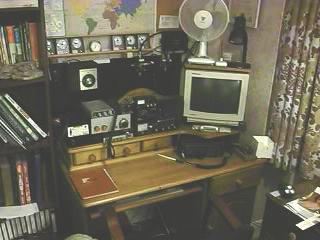 I am a member of the South Cheshire Amateur Radio Society (SCARS) Crewe. I have been a member of the Wimbledon and District Amateur Radio Society since 1989, and have served on the committee for many years.
From the club we support many radio based activites.
We hold a summer radio camp at Crossways Farm, Reigate, Surrey UK, where all are welcome. We operate as many bands, as equipment allows, for about a week in July each year. Details are available from the club, via the club web site, or by e-mail to me at [email protected]


You are visitor number
Thank you for visiting my Homepage.

Powered by WebRing.
---
Copyright © 1999 Clive E.Mockford. Mockford Services
Last Updated: 20 November 2014 15:14 hrs
For more information contact:
[email protected]
C.E.Mockford - [email protected]