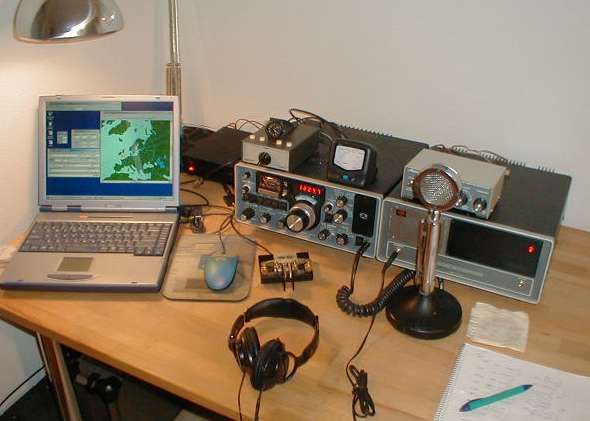 My work takes me many places, I was in Kista, Sweden, for a several months on an R and D project for a major Asian mobile equipment manufacturer.
I worked 42 countries with a bit of wire off of the balcony, about a quarter wave going toward the ground as a sloper.
In the 2002 CQWW SSB Contest I operated QRP (5 watts) to the Helikite antenna and managed to work 35 countries, five zones, and a total of 102 QSO's on 160 metres. The total claimed score just over 4,100 points. A struggle but a good time! Try SSB QRP on Top Band with a call that is EIGHT characters long and really appreciate high power!