Faraya Mzaar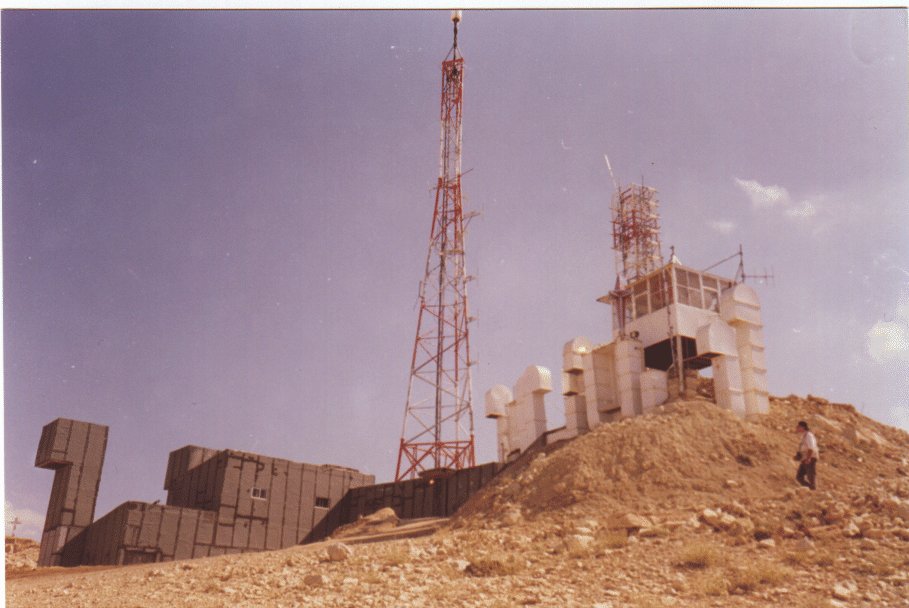 G.C.: 33° 57' N 35° 50' E Altitude 2415m a.s.l.
Faraya is in the Mount Lebanon range about 20km inland from Jounieh. It is Lebanon's best equipped ski resort with pistes at over 2000m above sea level. Nearby, at the top of one of these, accessible by a rough track in summer and a sno-cat in winter is LBC's Faraya Mzaar transmitting station. The station stands just next to the top station of a chair lift. Due to it's high elevation the station is well insulated to stand up to the winter weather.
There are two towers here. The LBC tower, to the left, has a UHF television antenna at the top and lower down two arrays of vertical dipoles, one for Radio Liban Libre (102.8MHz) and another for La Voix de la Charité (87.7MHz). This was replaced by a new Kathrein-Werke antenna in 1998. Fame FM now has an antenna on the LBC tower too. The other tower, on the right, carries the VHF television antenna for Télélumière.
Back to VHF/FM Transmitter List
Author: Jack FitzSimons
Last Update: 17 February 1999