G4FUJ Images
Various pictures from G4FUJ's photo albums.
Click on picture for a larger image. Use your browsers back button to return.

VHF/UHF aerial system at G4FUJ: 6m - 23cm. HF Vertical is behind the photographer, 1999.

I don't know who she is, but I never refuse the opportunity to be photographed with a pretty lady! International Motorcycle Show, Birmingham, 1998.

International Motorcycle Show, Birmingham, 1999. Checking out the Suzuki Bergamn 400 scooter (Boy, will I get some stick over this one!!!)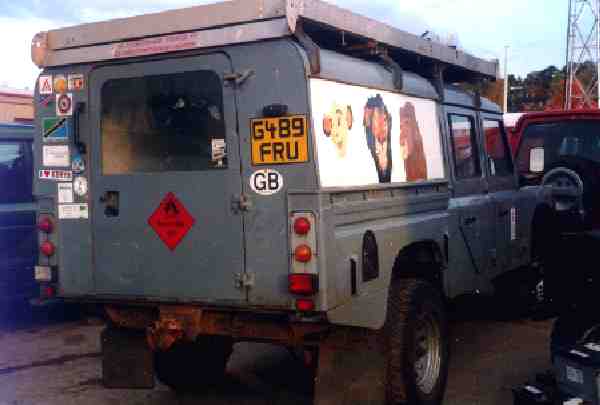 The first view of what is to be Koala Rally Recovery, soon after its trek across Africa. A late model 127"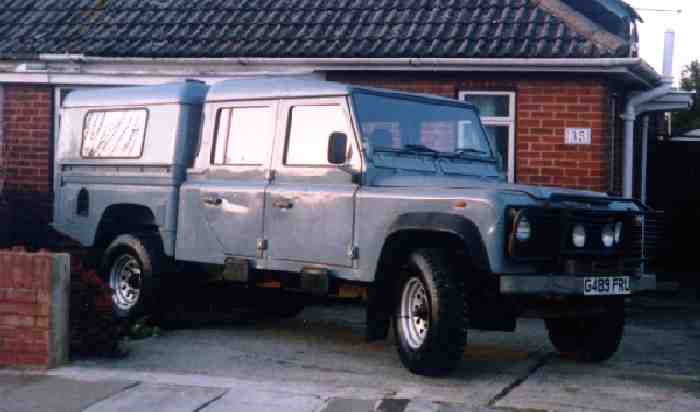 Koala Rally Recovery in its new, cleaned up basic form. The 3.5 litre Tdi engine had not been fitted at this stage.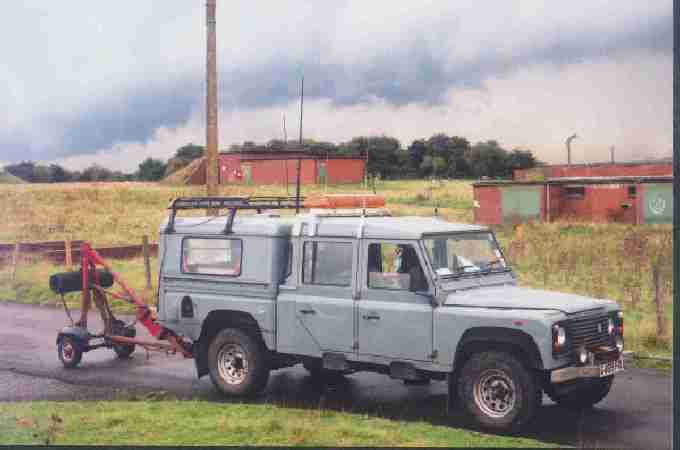 Koala Rally Recovery at RAF Caerwent, waiting for a storm front to pass. Now with diesel power.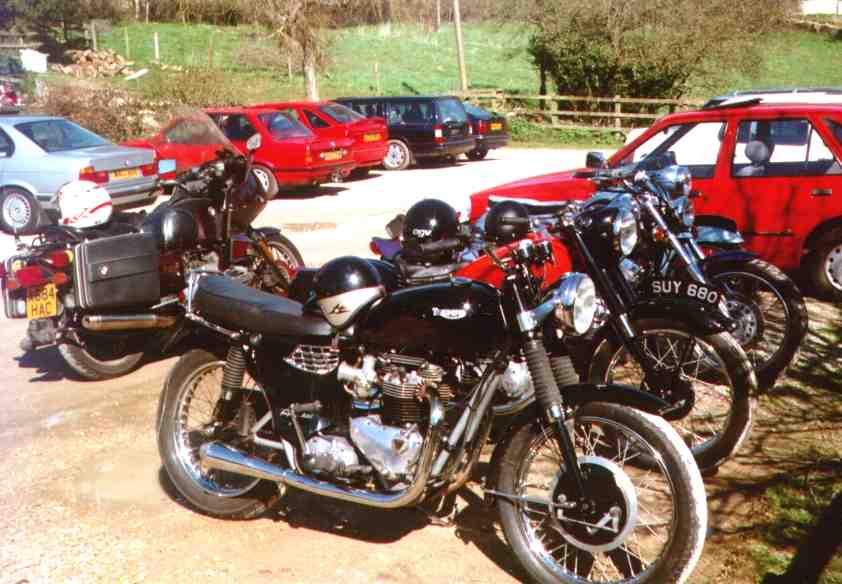 Rest break while out for a spin with some of the lads, summer 1999. My 1983 BMW R100RT on left.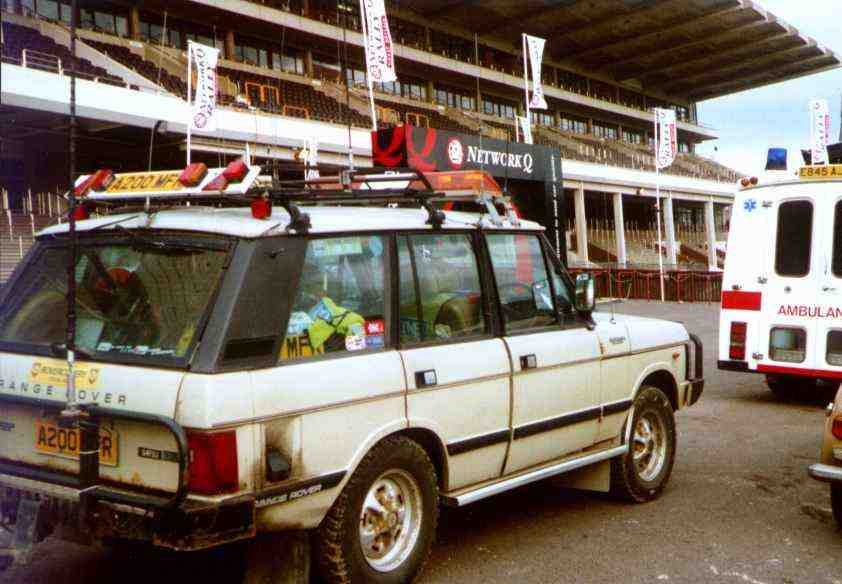 The old Koala Recovery at the start line of the 1998 Network Q Rally of Great Britain

During 1999 British Heart Foundation pedal cycle ride. 1200cc Trophy belongs to the event Doctor.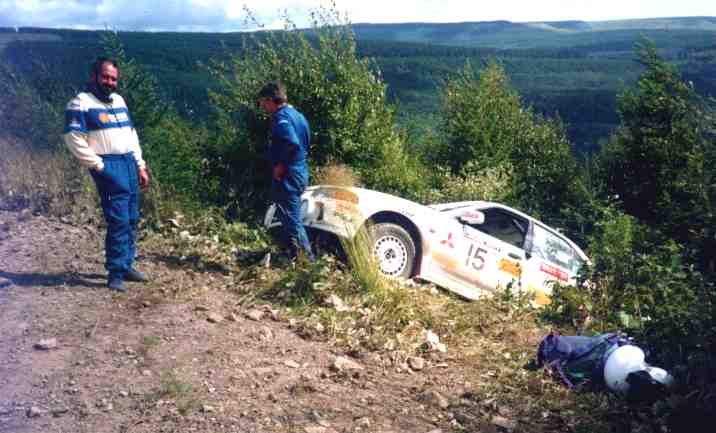 How not to 'park' a rally car!! (copyright M0BTO).

Near the end of a simple winch recovery (copyright M0BTO).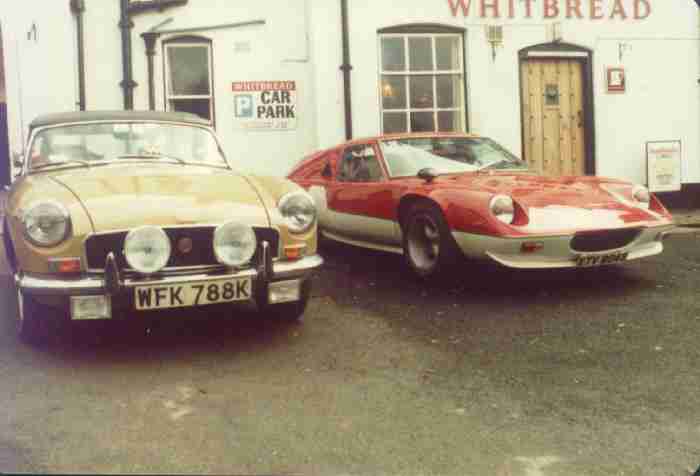 My old MGB Roadster, together with a friend's Lotus 47 Replica outside a pub near Stratford on Avon circa 1982.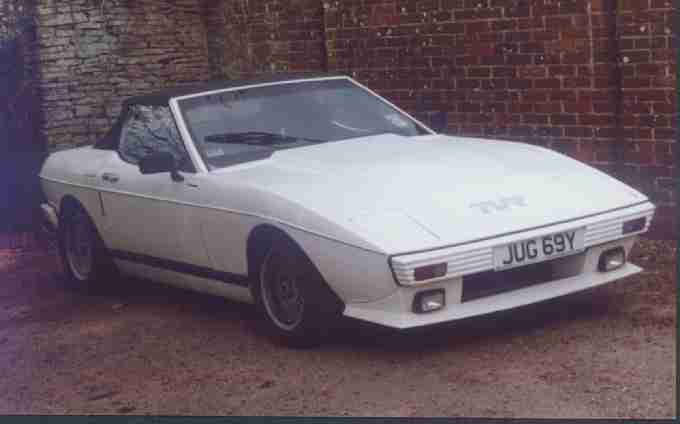 TVR Tasmin 200(i) at Westbury Court Garden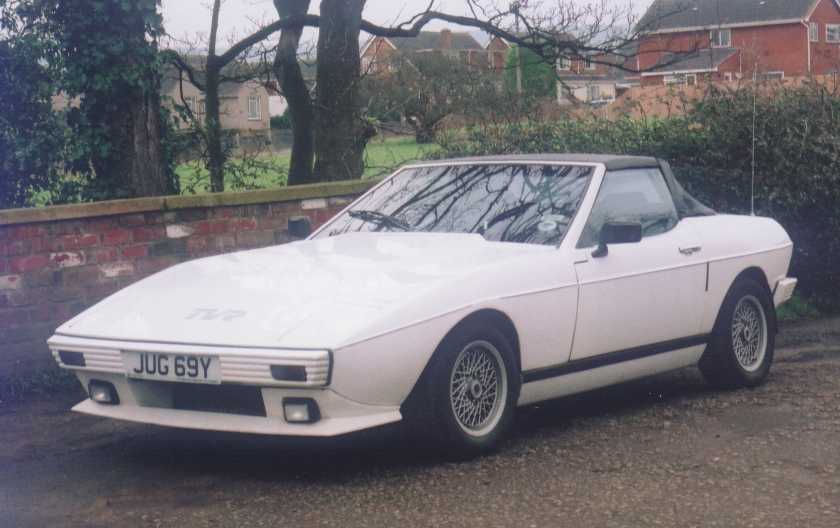 TVR Tasmin 200(i)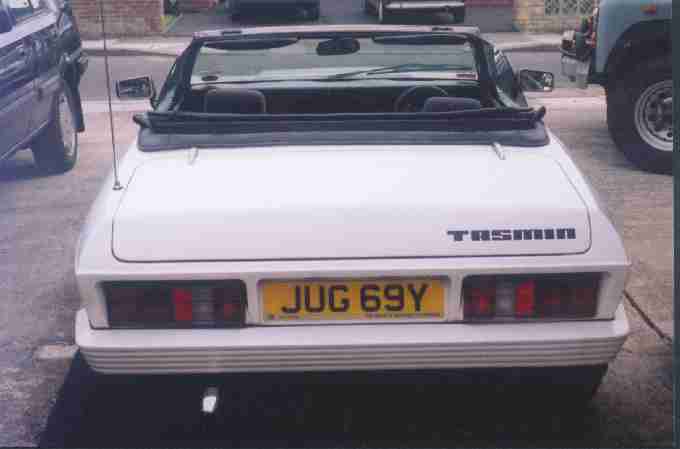 TVR Tasmin 200(i)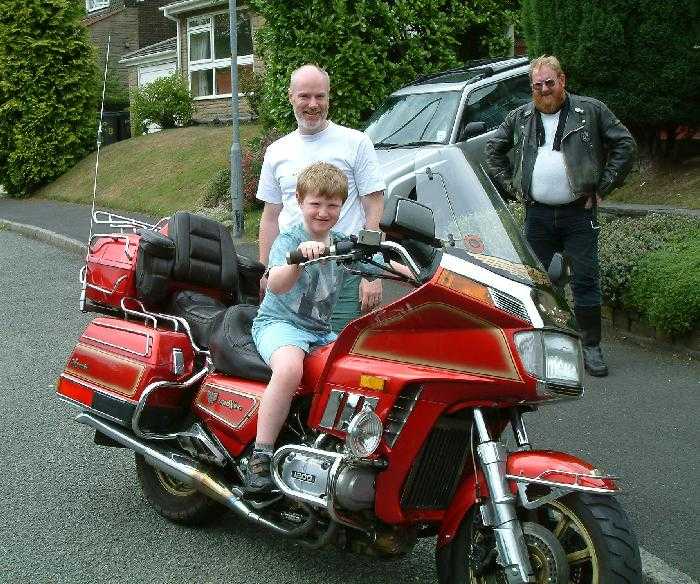 Outside Mum's on day of collection, July 2003, the GL1200AF, together with brother-in-law Mark, nephew Fraser (aboard), and self.

This is the loco with carriages I drove on 16th November 2002 (on a 1 day course with the Gloucestershire Warwickshire Railway). A wonderful experience - thanks GWR & Growler Group


---
Guestbook
Return to index page.