these pictures were sent live to another zl ham by tony g3rkl while he is walking in zl using sstv on the zl uhf national repeater system
you can see tonys daily position by going to
http://www.findu.com/cgi-bin/find.cgi?call=zl6wfe
download tonys g3rkl/zl6wfe walking schedule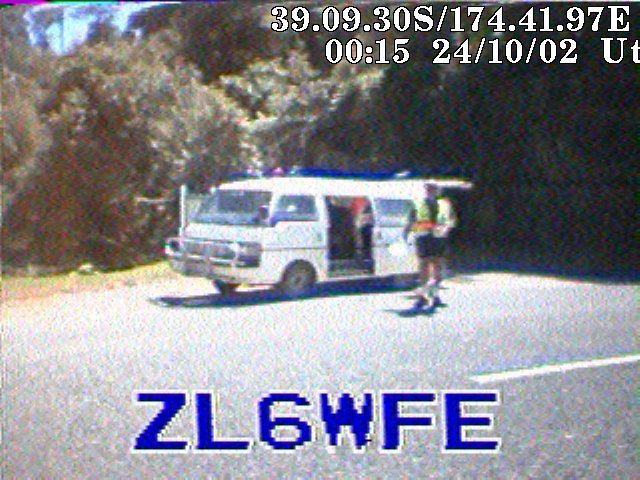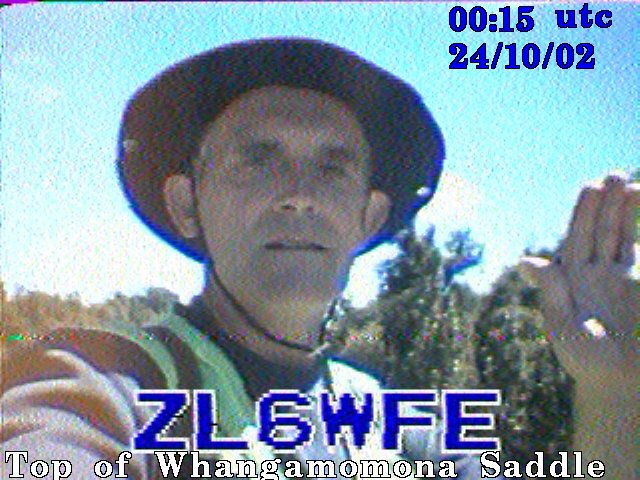 Hi Ian, here are 3 more SSTV pic's from Tony, sent via SSTV..
1st is of the group leading him at Toko, just East of Stratford at
39.20.09S/174.23.58E
this morning (NZ) or about 20:30UTC 25 October.

2nd is the group in front of carved Maori pole in Whakatane, Bay of
Plenty at L/L
37.55.26S/176.59.27E. Sorry it's on it's side but that's how Tony sent
it on air. Maybe you can turn it up the right way?

3rd. is of them taking a shortcut via railway line at Awakeri
in the Bay of Plenty at Lat/Lon
37.57.61S/176.51.69E


The group's progress has gotten ahead of schedule by about one day, so
they will proceed on to Opunake, on the coast south of Cape Egmont, to
arrive there on Monday (NZ), where they will enjoy (?) two days rest,
before the last dash to the Cape on Thursday 31st.

73 de Alan, ZL2VAL..